PETALUMA - CALIFORNIA
Corporate Catering and Office Lunch Delivery
HOW TO GROUP ORDER
Interested in joining our Apple Spice team?
Click here to submit your application
ONLINE APPLICATION
Minimum order of 5 Box Lunches for delivery.

(No minimums for pick-up orders.)
Hot Entrées can be individually packaged for safety. Just ask!
Catering Specialist: Waseem Khan
Location:
2000 Lakeville Hwy Suite F
Petaluma, CA 94954
Hours:
Inside Pick Up: Monday – Friday 8:00 AM – 2:00 PM
For Deliveries: Any time of day as scheduled
Lunch Catering serving North Bay.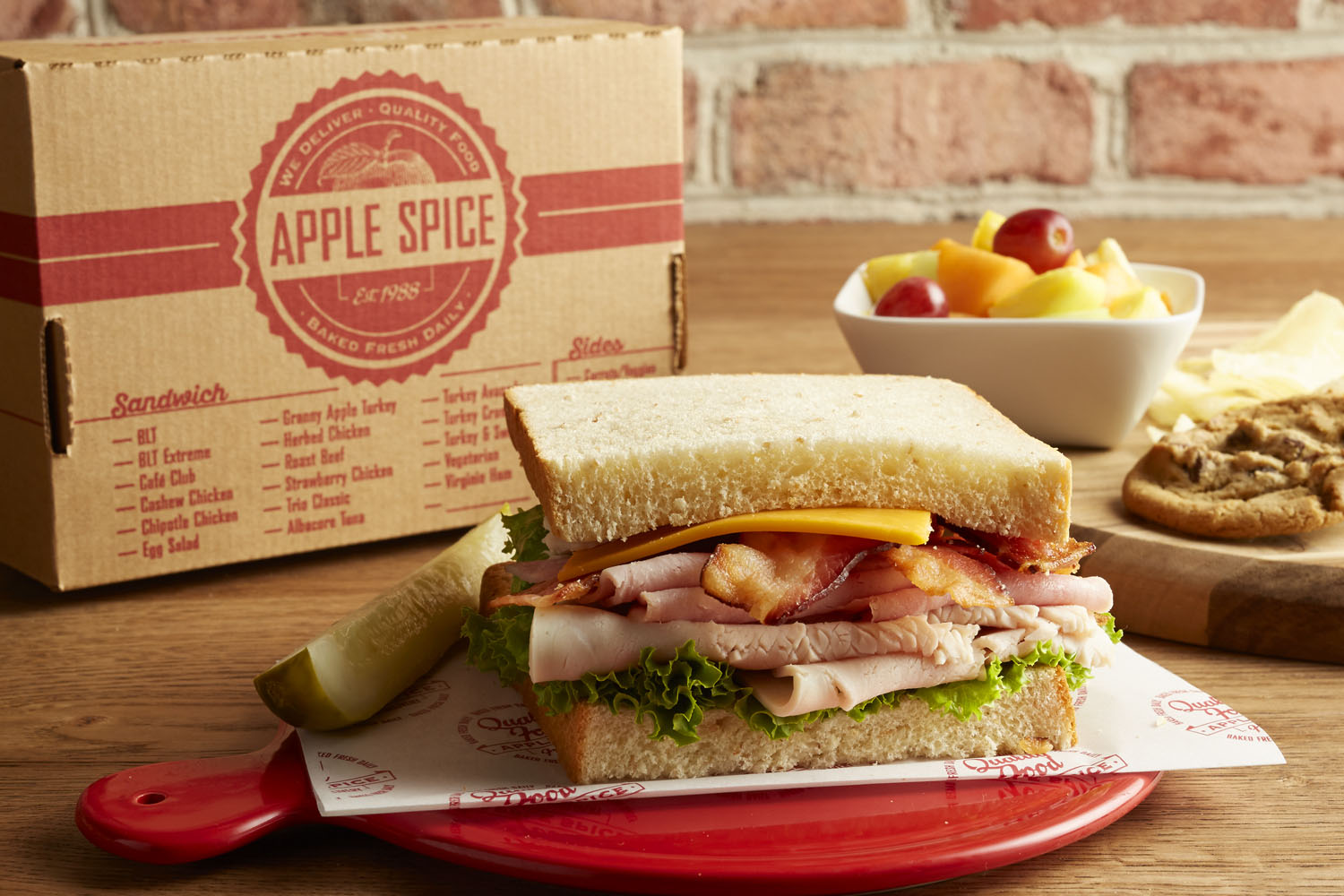 Box Lunch Delivery Menu
Sandwich selections feature freshly-baked breads, fine meats and cheeses and crisp vegetables. Homemade soups, healthy salads and fresh bakery treats round out the box lunch menu, while breakfast offerings range from pastries and fruit to gourmet eggs and seasoned potatoes.
Box Lunch Delivery Menu
Catering Menu
Our corporate and business catering menu features delicious sandwich buffet platters, seasonal fruit and vegetable trays, fresh party salads, hot tender pot roast, our popular baked potato bar and selections of dessert and pastry trays.
Catering Menu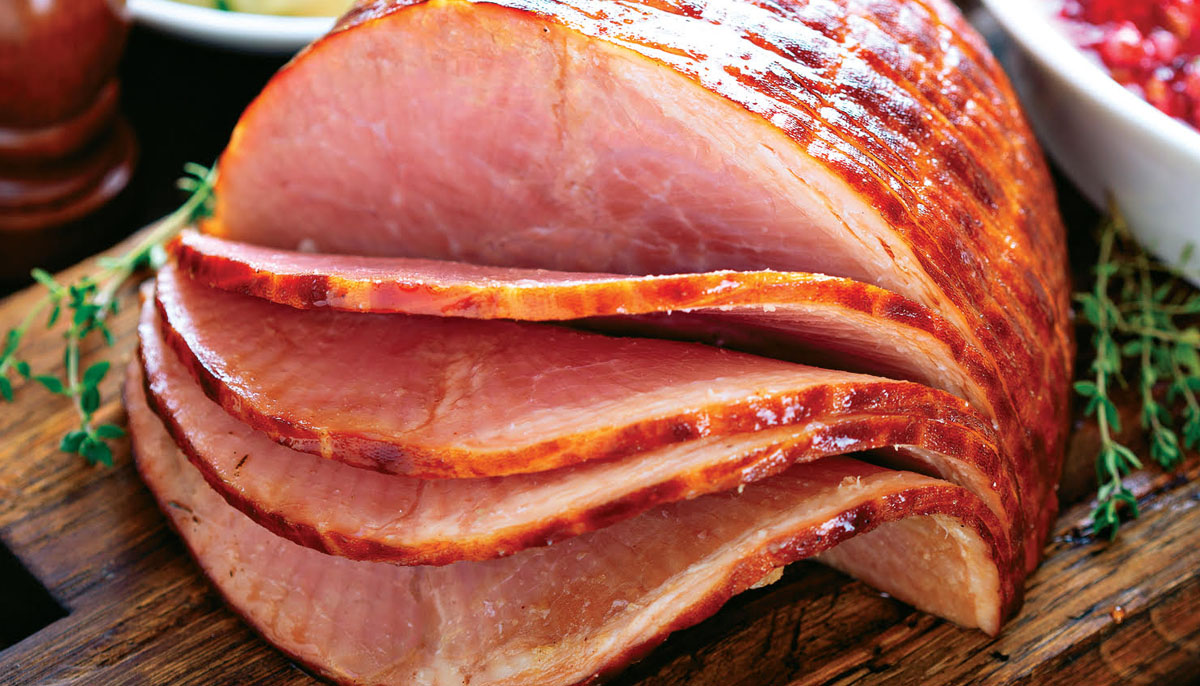 Holiday Menu
Make your holidays special with a delicious meal featuring roasted turkey, Virginia Baked Ham, tender pot roast, mashed potatoes and gravy, steamed vegetables, stuffing, and much more.
Holiday Menu
Boxed Lunches and Catering in Petaluma, CA
For over 30 years, Apple Spice Catering has been making every corporate meal a success. With plenty of options for breakfast, lunch and dinner, our corporate catering company will take care of all your needs, ensuring everyone in attendance enjoys a fresh and filling meal.
From business breakfasts to conferences, you can trust that any meal you order from Apple Spice will be made right and delivered on time.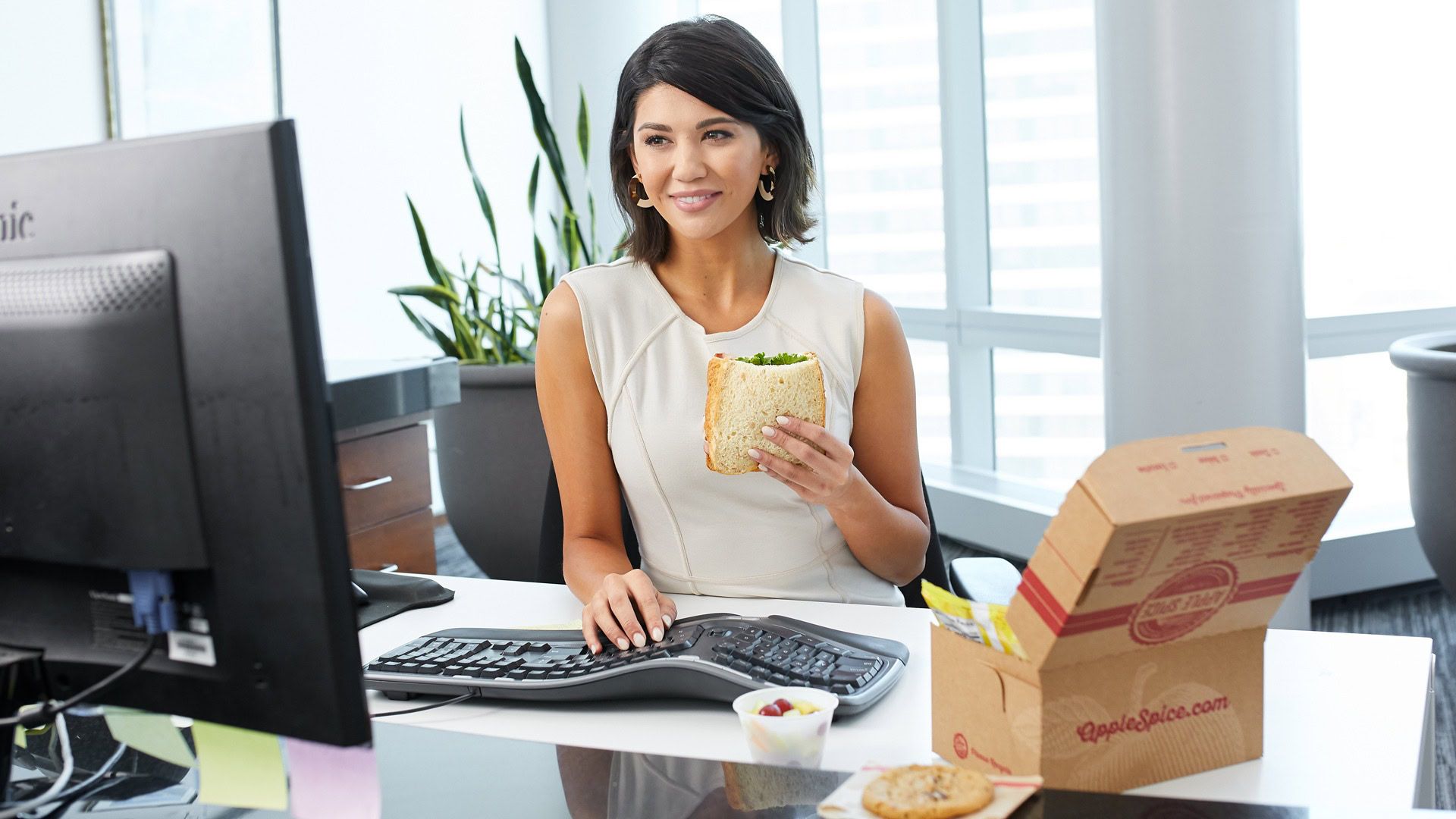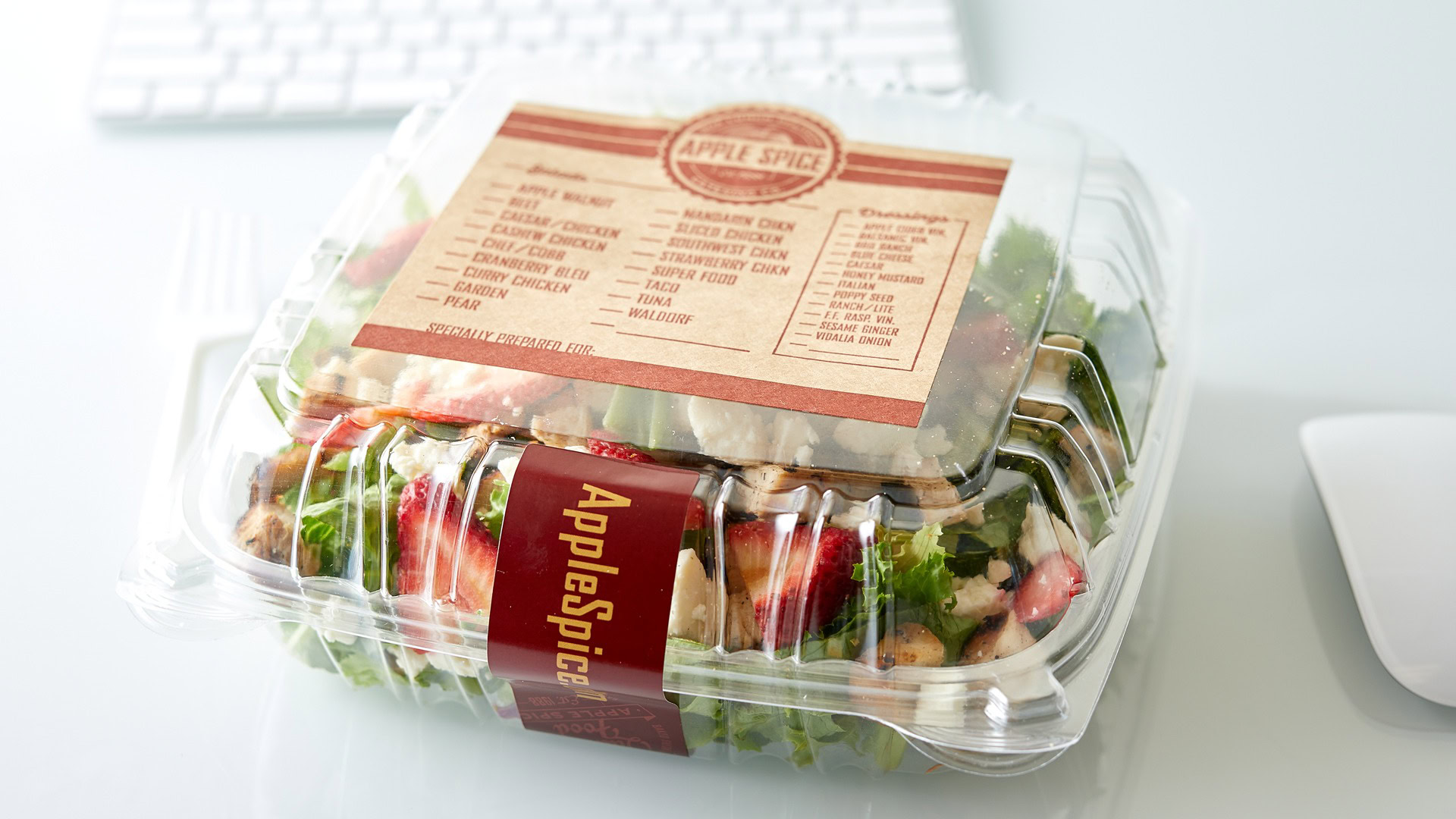 Serve Up All-in-One Boxed Lunch Catering to Your Team
Whether you need to serve five or 5,000, our boxed lunches will provide your team with a satisfying all-in-one meal. Each individually boxed lunch includes an entree, side, pickle and dessert. Because we take the time to add the recipient's name on the outside of every box, distributing each meal has never been easier. Instead of opening each box to see what's inside, you'll be able to quickly pass them out or have each recipient grab their labeled box.
With the option to order boxed lunches a few hours ahead of time or for a future date, our flexible team will make sure you receive your meals whenever you need them.
Hot and Cold Catering Made Easy
When you need breakfast, traditional or dessert catering for your team, Apple Spice Catering has you covered. From small business meetings to large corporate gatherings, our hot and cold catering menu has something for everyone.
Everything on our menu is made using premium ingredients to ensure a fresh, flavorful taste. No matter what kind of event you are hosting, our corporate catering experts will handle every detail for you.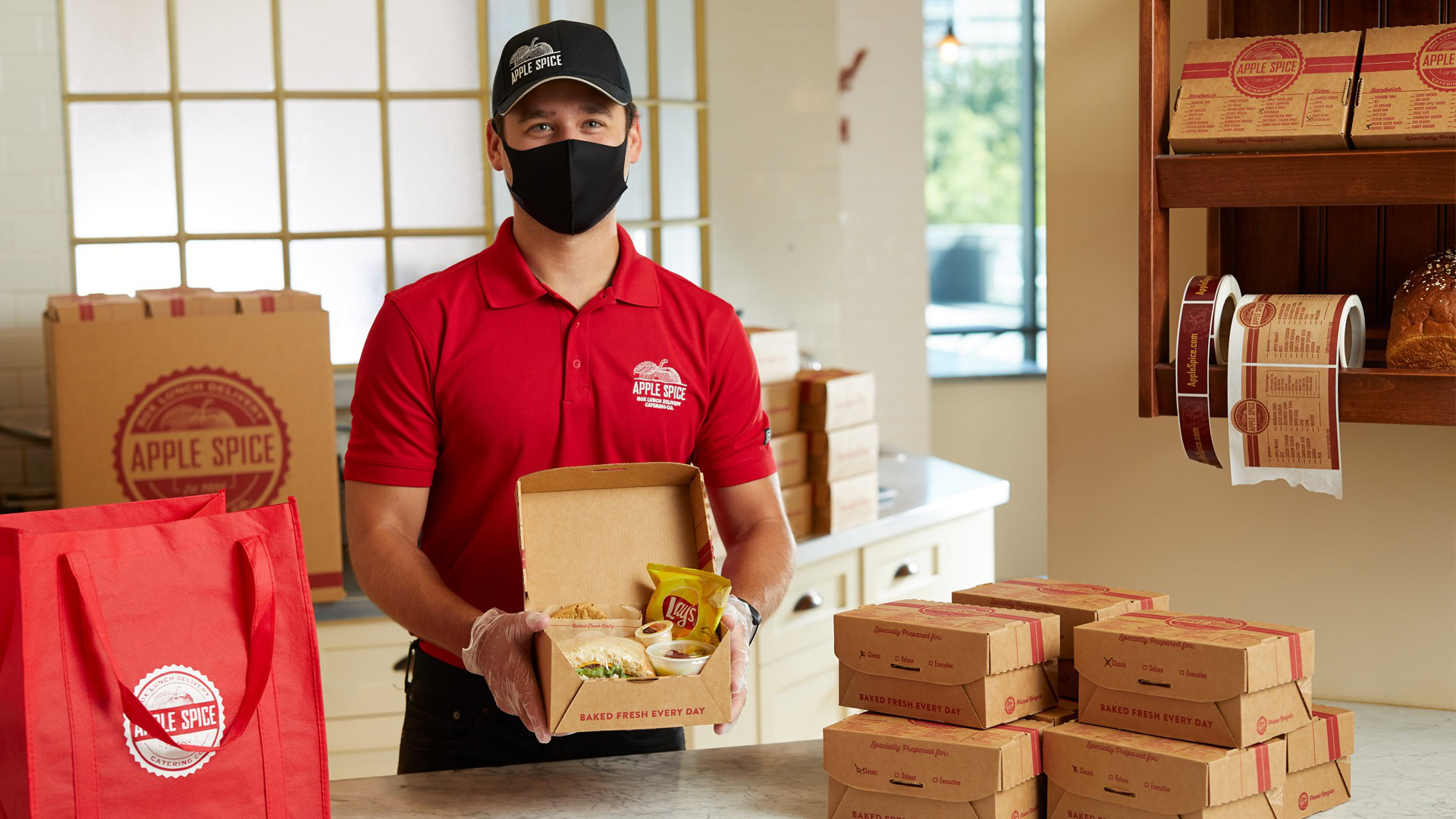 Experience Catering Done Right Every Single Time
Our catering company here in Petaluma, California, is dedicated to providing you with peace of mind no matter the size of your business or the type of event you'll be hosting. Along with delivering professional service you can count on, we'll do whatever is necessary to take care of all your special requests.
You won't even have to worry about supplying necessities like plates and garbage bags — our team will bring those supplies for you.
Get Started With Our Corporate Boxed Lunch and Catering Services Today
Whether you need corporate boxed lunches or hot and cold catering in Petaluma, California, we'll deliver delicious meals prepared in our kitchen right to your door.
To get started today, give our catering specialists a call at 707-981-5366 or fill out our online ordering form today.
Contact Us Today