ALPHARETTA, GA
CORPORATE CATERING FOR NORTH ATLANTA SUBURB BUSINESSES AND ORGANIZATIONS
(ALPHARETTA, DULUTH, BUFORD, SUWANEE, JOHNS CREEK, LAWRENCEVILLE, CUMMING, AND MILTON, GA.)
HOW TO GROUP ORDER
Locally owned and operated! Dedicated to corporate catering!
With Apple Spice beginning operations in 1988, our two Atlanta area operations opened in 2018.
We specialize in corporate catering, hospital staff meals, medical practices, and academic staff.
We bake our delicious bread from scratch every single day.
We only provide catering. Our rigorous procedures allow top-notch service every time.
You'll see and experience the difference!
If you haven't worked with us, get in touch with us, and we'll solve your catering and box lunch needs!
_________________________________________
Tel: 770-559-9590
Catering Specialist: [email protected]
Location:
Alpharetta, GA
225 Curie Dr., Suite 200
Alpharetta, GA 30005
Hours:
Monday – Friday 7am to 3:30pm.
Place orders online or by email 24/7.
Deliveries: Any time as scheduled.
Saturday
We can usually accommodate Saturday deliveries on orders larger than 50 people or more, and if placed in advance. Please contact the store for additional information.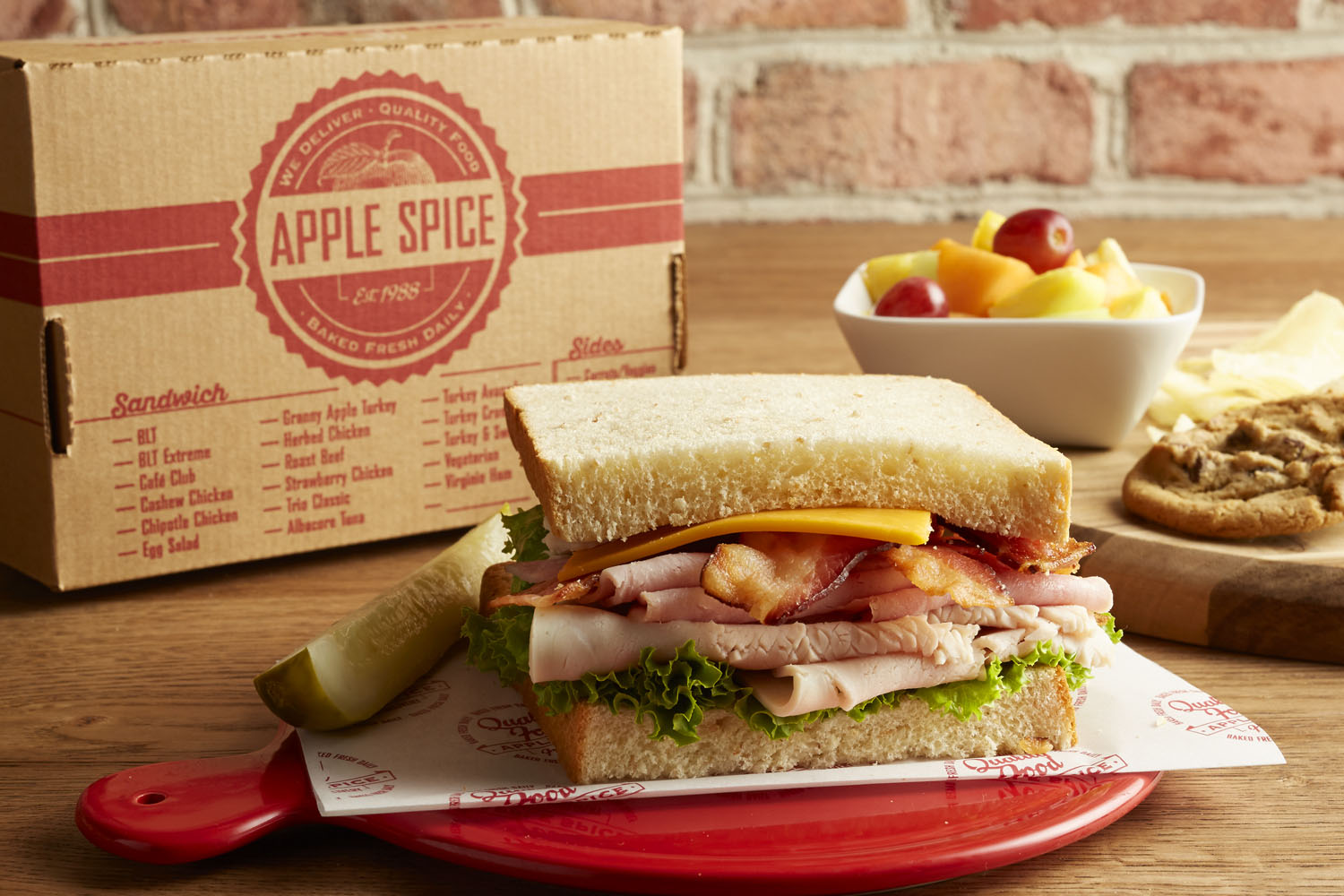 Box Lunch Delivery Menu
Lunch box delivery and catering services featuring freshly-baked breads, fine meats and cheeses and crisp vegetables. Homemade soups, healthy salads with delicious dressings and fresh bakery treats round out the perfect meal here in Milton, Alpharetta, Cumming and John's Creek, GA.
Box Lunch Delivery Menu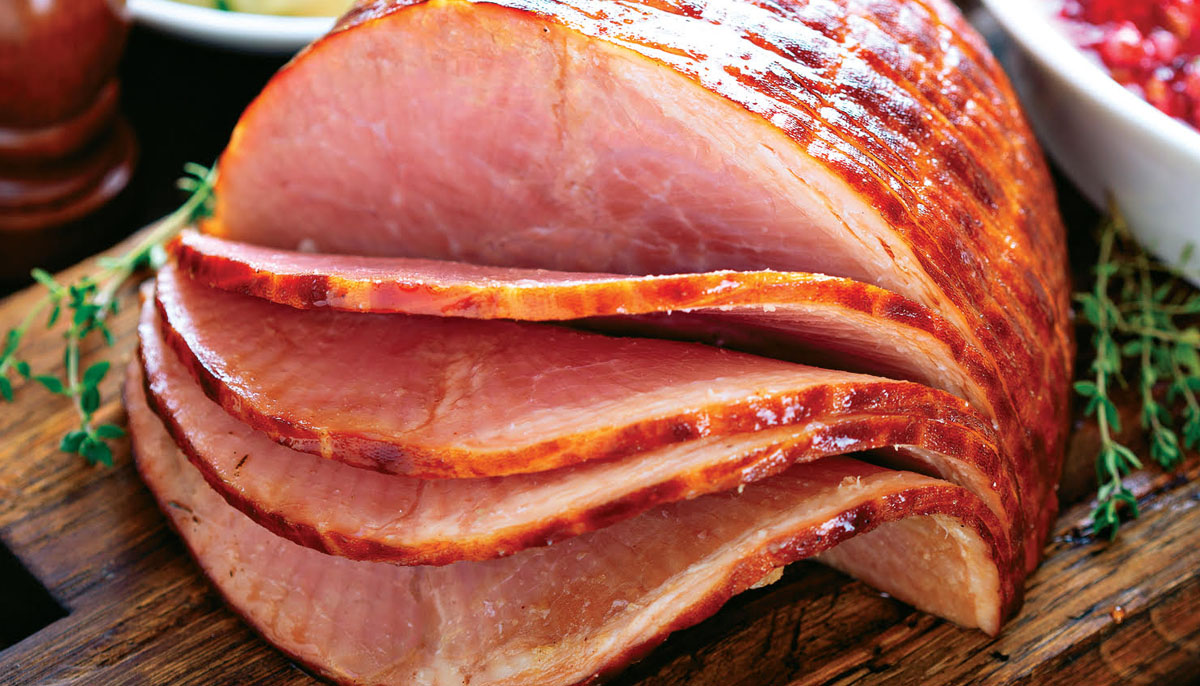 Holiday Menu
Make your holidays special with a delicious meal featuring roasted turkey, Virginia Baked Ham, tender pot roast, mashed potatoes and gravy, steamed vegetables, stuffing, and much more.
Holiday Menu
Choose Our Boxed Lunch Catering in North Metro Atlanta, Georgia
Deciding to have a group lunch can revive your employees' motivation and spirit, but going out can delay your workday. That's where we come in!
We're experts at boxed lunch catering, and we provide everyone with a delicious meal and a pleasant experience. The Apple Spice team brings your entire office individually packaged meals.
To make your boxed lunch delivery service as stress-free as possible, we label and package each order individually. Our catering team will also provide you with trash bags, so you can simply dispose of the containers and get back to work.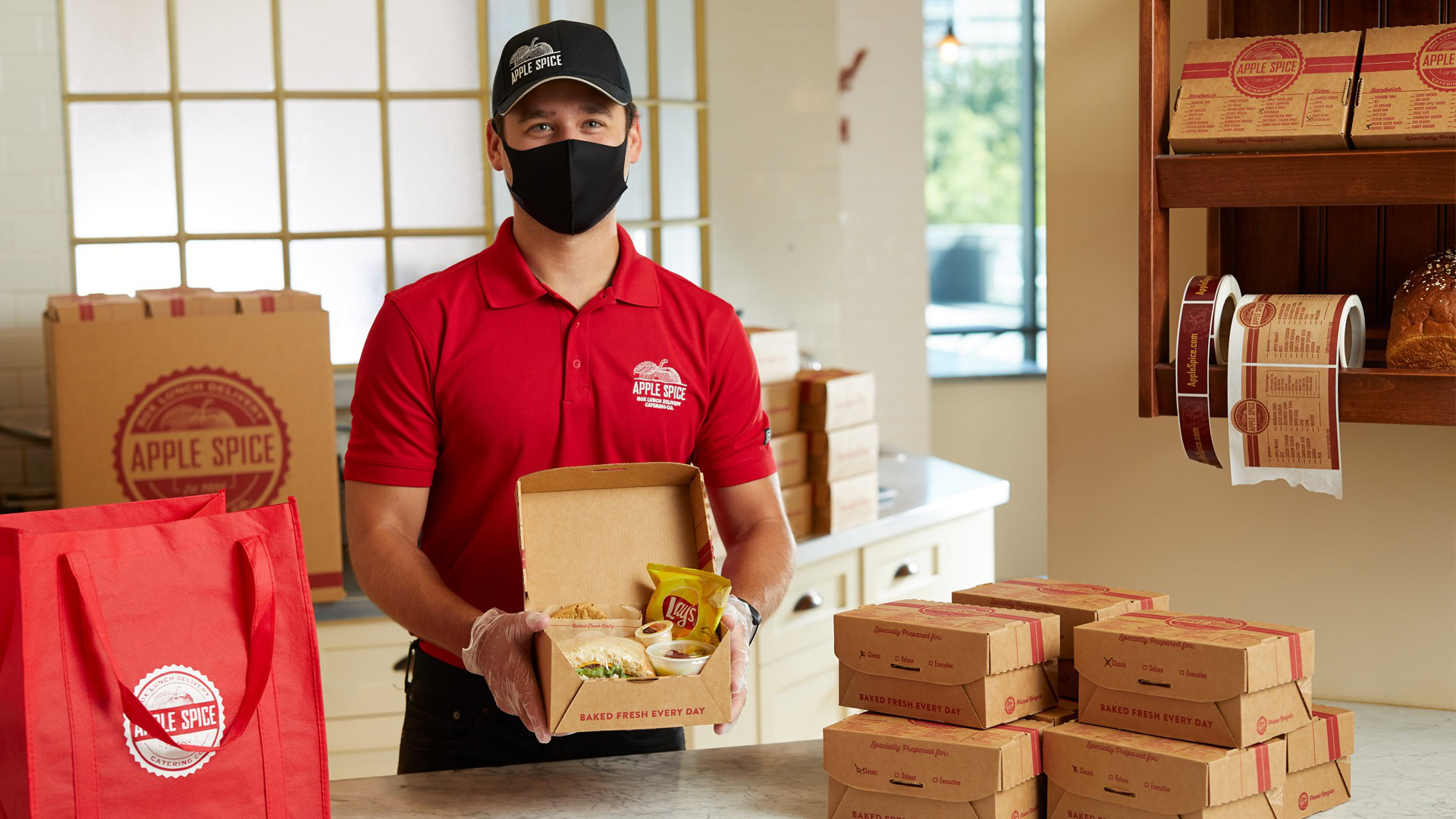 Our Georgia Lunch Catering Menu Has Something for Everyone
Here at Apple Spice, we pride ourselves on satisfying everyone's cravings. To guarantee that everyone will love our boxed lunches in Johns Creek, GA, we offer a wide range of equally delectable meals.
Our boxed lunch menu includes an entree, side, pickle and cookie, so each of your employees can personalize their meal exactly how they want it. We offer both hot and cold items for entrees, so employees with different tastes can all find something they love.
Your employees will feel satisfied and capable for the rest of the day after eating a nutritious lunch. To guarantee that you receive top-notch quality, we bake our bread fresh every morning. Using quality ingredients ensures your workers get the energy they need to finish their day.
Catering Menu
Turn to Us as Your High-Quality Catering Company in Georgia
As a premier catering company in Cumming, GA, we constantly strive to give you an ideal in-office dining experience. We've been in the food delivery industry for over 30 years, so we understand how to set ourselves apart with exceptional customer service.
Our goal is to make ordering lunch for the entire office a breeze. We deliver precise and punctual boxed meals, so you'll know what you're getting and when you're getting it. To ensure we drop off your food at the best time possible, we have flexible delivery hours. You can also pick up your order between 8 a.m. and 4 p.m. to fit your schedule.
The next time you want to treat your employees, arrange corporate lunch delivery in Duluth, GA. Our nourishing meals are as cost-effective as they are convenient, so you can place your order for a special occasion or a regular Thursday. Soon enough, everyone will have a new go-to meal.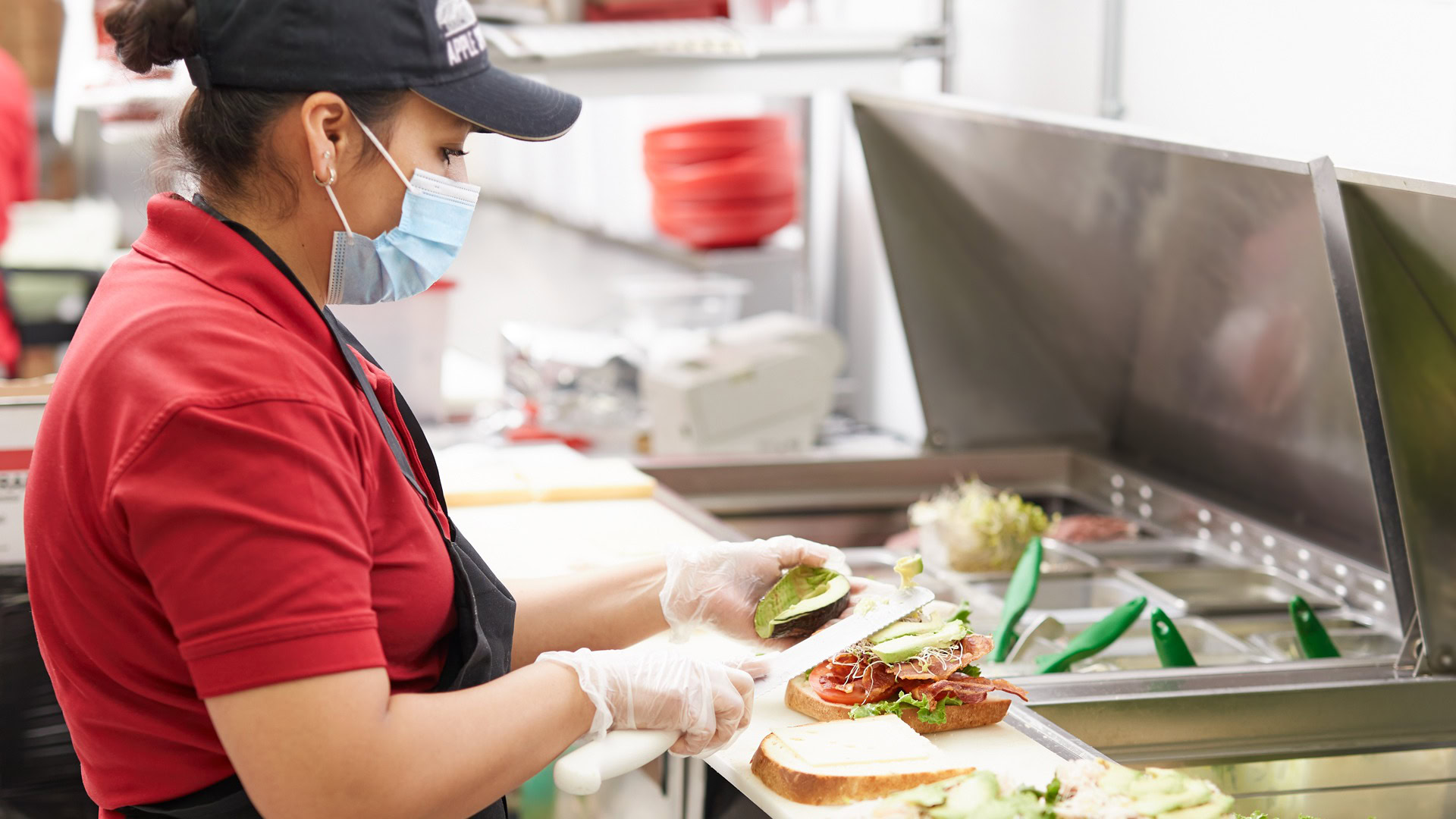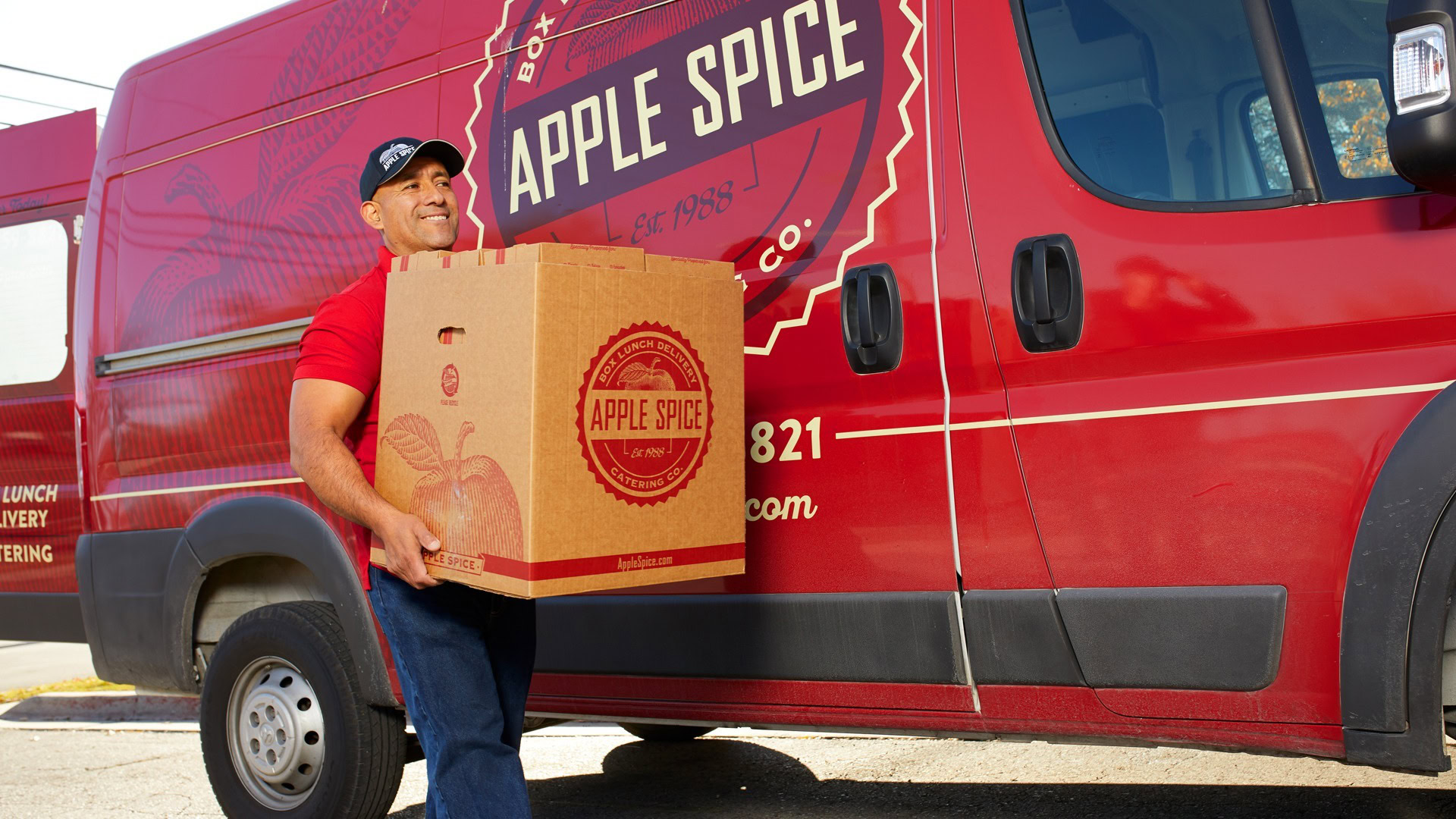 Brighten Your Office With Our Lunch Delivery Services
If you want to transform the mood in your office or excite everyone at your next meeting, our lunch catering in Alpharetta, GA, is for you. We go above and beyond to create an unforgettable lunch experience with our delicious midday meals and superior customer service.
To try our carefully crafted lunches, place your order online today. We will cater to your tastes and your office size since we can deliver large quantities of individually packaged meals. In fact, we can make five to 5,000 boxed lunches at a time, so trust the experts and reach out today!
Contact Us Today