BALTIMORE - MARYLAND
Boxed Lunch Catering and Delivery in Baltimore
Interested in joining our Apple Spice team?
Click here to submit your application
ONLINE APPLICATION
Tel: 410-737-7888
Catering Specialist: Dave Pilarski and Andrew Rose
Location:
1430 Joh Ave. Suite E,
Halethorpe, MD 21227
Hours:
Inside Pick Up: Monday – Friday 7:30 AM – 3:00 PM
For Deliveries: Anytime of day as scheduled
Lunch Catering serving Baltimore.
FOR MORE INFORMATION:
Dave Pilarski and Andrew Rose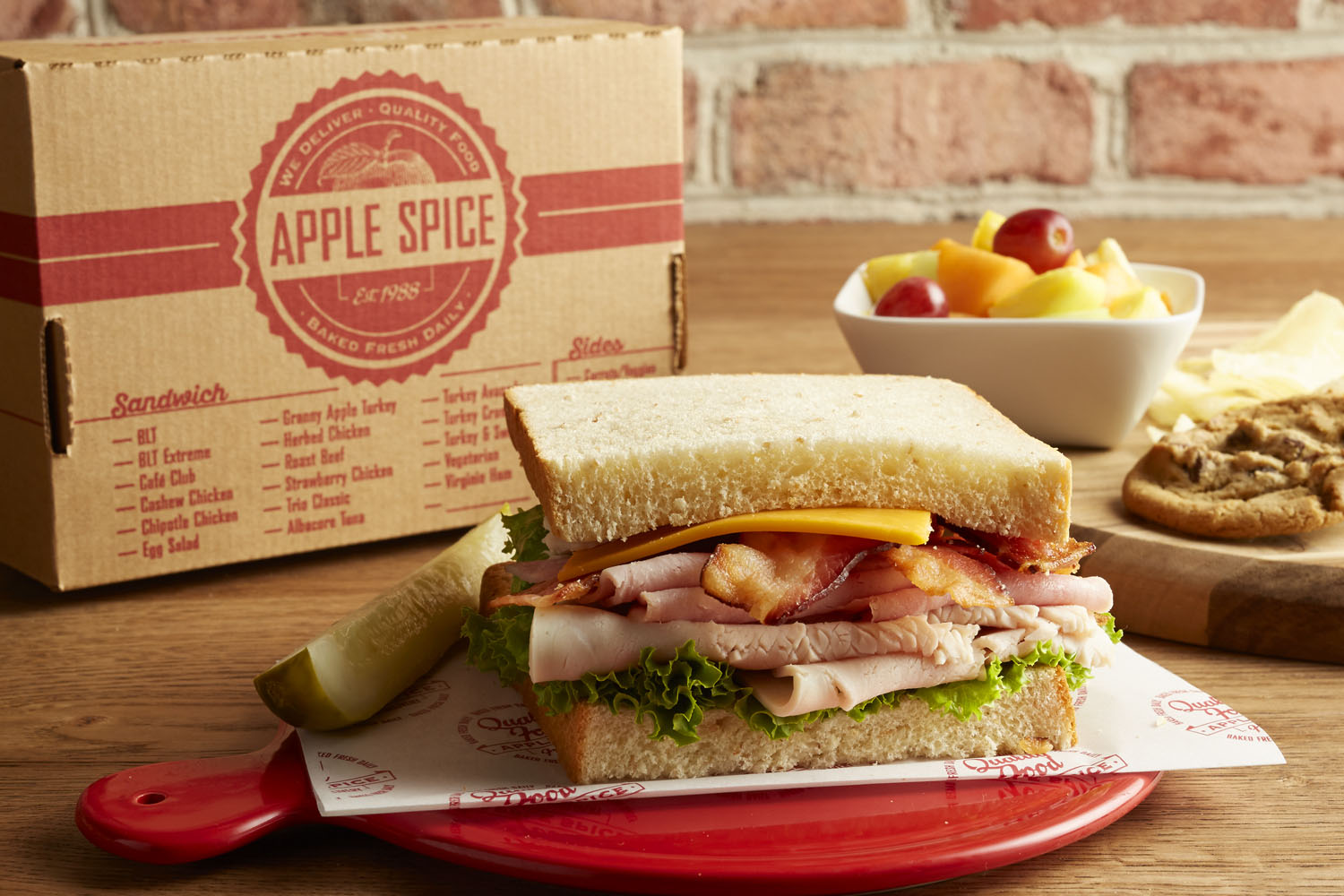 Box Lunch Delivery Menu
Sandwich selections featuring freshly-baked breads, fine meats and cheeses and crisp vegetables. Homemade soups, healthy salads and fresh bakery treats round out the box lunch menu, while breakfast offerings range from pastries and fruit to yogurt parfaits with berries and granola.
Box Lunch Delivery Menu
Catering Menu
Our corporate and business catering menu features delicious sandwich buffet platters, seasonal fruit and vegetable trays, fresh party salads, hot tender pot roast, our popular baked potato bar and selections of dessert and pastry trays.
Catering Menu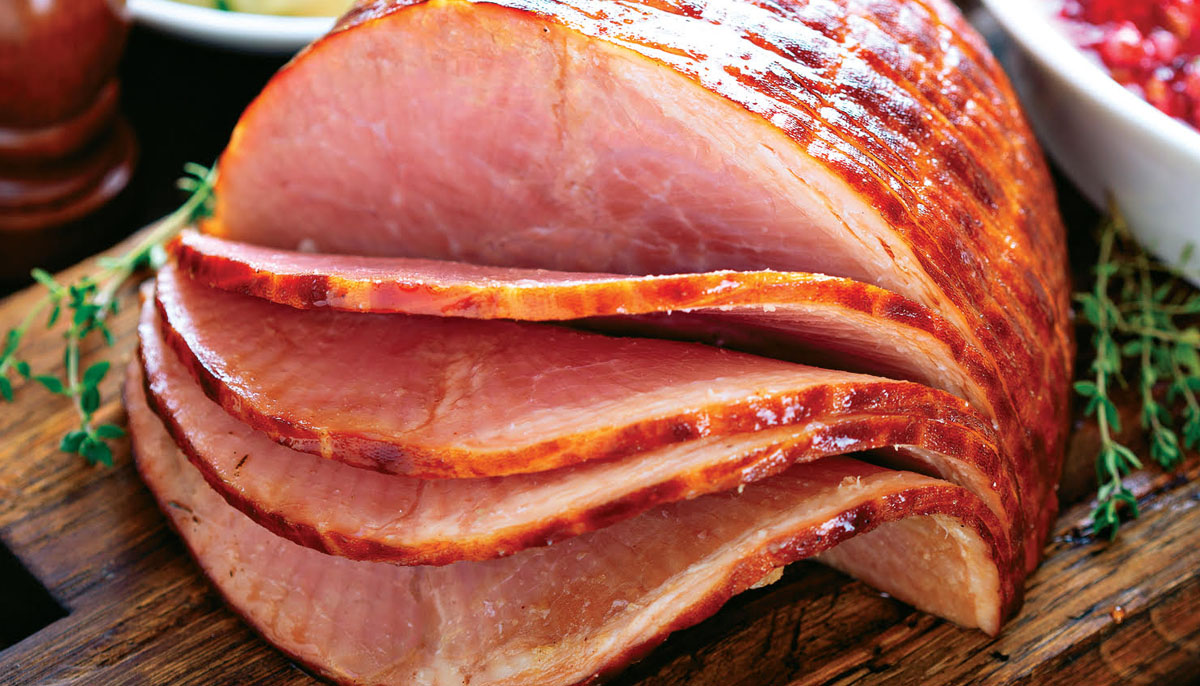 Holiday Menu
Make your holidays special with a delicious meal featuring roasted turkey, Virginia Baked Ham, tender pot roast, mashed potatoes and gravy, steamed vegetables, stuffing, and much more.
Holiday Menu
Lunch Catering in Baltimore, MD
When you partner with Apple Spice Catering, you'll be working alongside a corporate catering company that is passionate about making every meal a success. For over 30 years, we've been helping businesses and organizations host seamless events with delicious meals prepared right and delivered on time.
We use only premium, fresh ingredients to make sure everyone enjoys a flavorful meal. With several boxed lunches and hot and cold catering menus available, planning your next business gathering in Baltimore, Maryland has never been easier.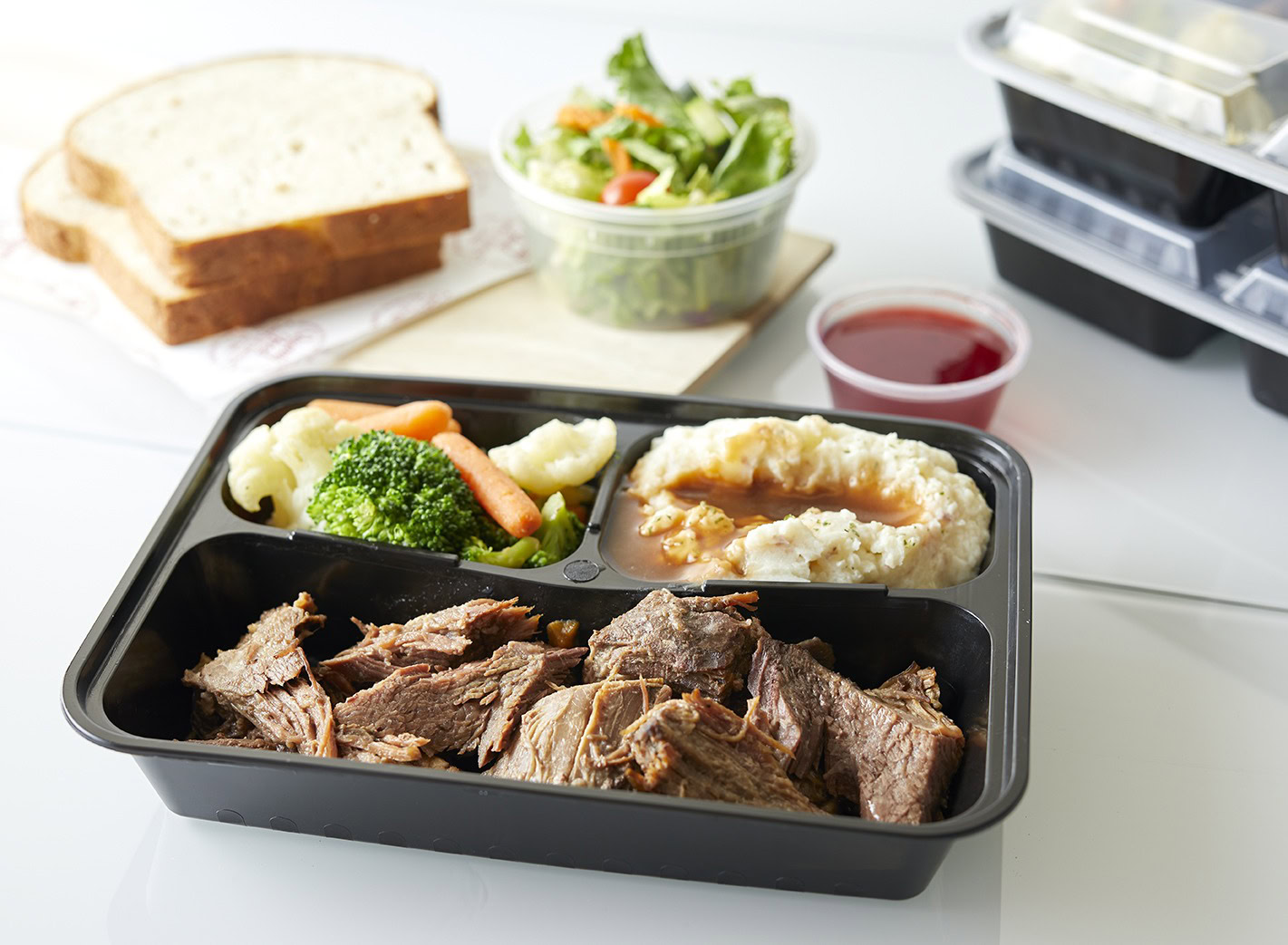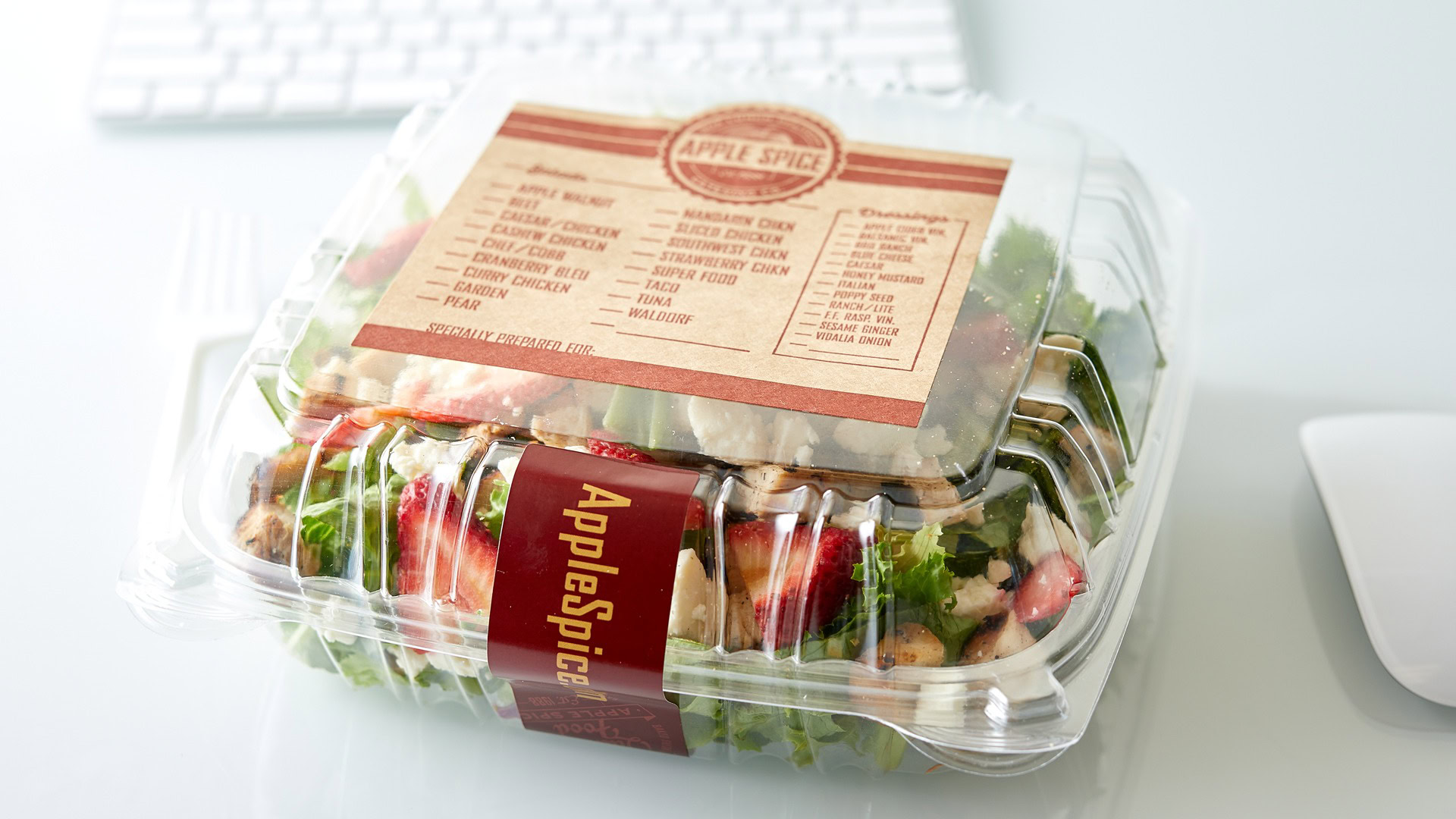 Make Mealtimes Quick and Easy With Our Boxed Lunches
From small business luncheons to conferences with thousands of guests in attendance, Apple Spice Catering offers all-in-one boxed meals that will make your event seamless and stress-free. Inside each box, we include a filling, flavorful meal. Each guest will be able to choose their entree, side, pickle and dessert and receive exactly what they ordered.
To make the distribution process quick and easy, we clearly label every box with the recipient's name. Instead of opening and closing countless boxes, you'll be able to easily pass out or have everyone grab their own box in no time.
Along with offering a wide selection of meal options, we also provide you with the flexibility of boxed meal delivery whenever and wherever you need them.
Satisfy Everyone on Your Team With Our Hot and Cold Catering Menu
Our catering company here in Baltimore has a hot and cold catering menu with something for everyone on your team. Whether you need breakfast, lunch or dinner, we have you covered. With menu options ranging from build-your-own parfait breakfasts to melt-in-your-mouth desserts, our corporate catering experts will make your next meal memorable.
Catering Menu
Learn What Catering Done Right Is All About
At Apple Spice Catering, we are flexible in the types and sizes of businesses we serve. Whether you need boxed lunches or catering for dozens or thousands in Baltimore, you can always expect us to provide professional and dependable service every time.
We want to ensure everyone's satisfaction with their meal. That's why our team is always willing to accommodate any special requests you might have — even if it's not on our menu. Just let us know what we can do to meet your needs.
You'll also receive everything you need to host a seamless event. From plates to garbage bags, we'll help you be prepared and ready for your next meeting or conference of any size.
Ready to Place Your Order?
No matter what kind of event your business is planning, Apple Spice Catering is ready to meet your needs. We are open within normal business hours, making it easy to schedule delivery either a few hours ahead of time or on a future date.
From boxed lunches to hot and cold catering, we'll make sure you have a positive catering experience from start to finish. To start planning your next event, give us a call at 410-737-7888 to speak with one of our catering experts and place your order today.
Contact Us Today