BERGEN COUNTY - NEW JERSEY
Corporate Catering and Delivery in South Hackensack, NJ
Interested in joining our Apple Spice team?
Click here to submit your application
ONLINE APPLICATION
Tel: 201-525-2775
Catering Specialist: Gary & Anette Lipman
Location:
80 Leuning Street,
South Hackensack, NJ 07606
Hours:
Inside Pick Up: Monday – Friday 8:00 a.m. – 2:00 p.m.
For Deliveries: Anytime of day as scheduled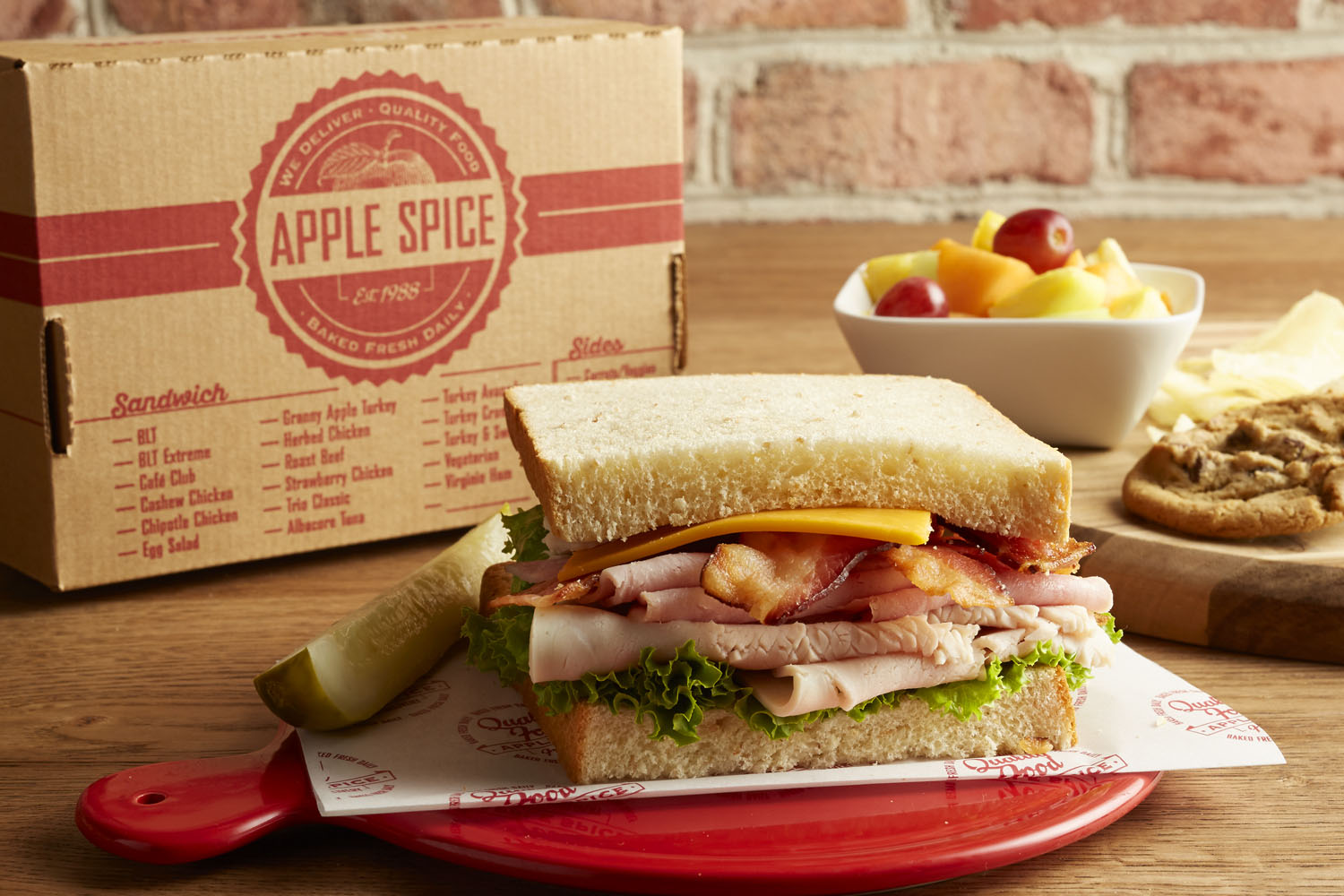 Catering Menu
Our corporate and business catering menu features delicious sandwich buffet platters, seasonal fruit and vegetable trays, fresh party salads, hot tender pot roast, our popular baked potato bar and selections of dessert and pastry trays. Serving South Hackensack and Bergen County, NJ.
Catering Menu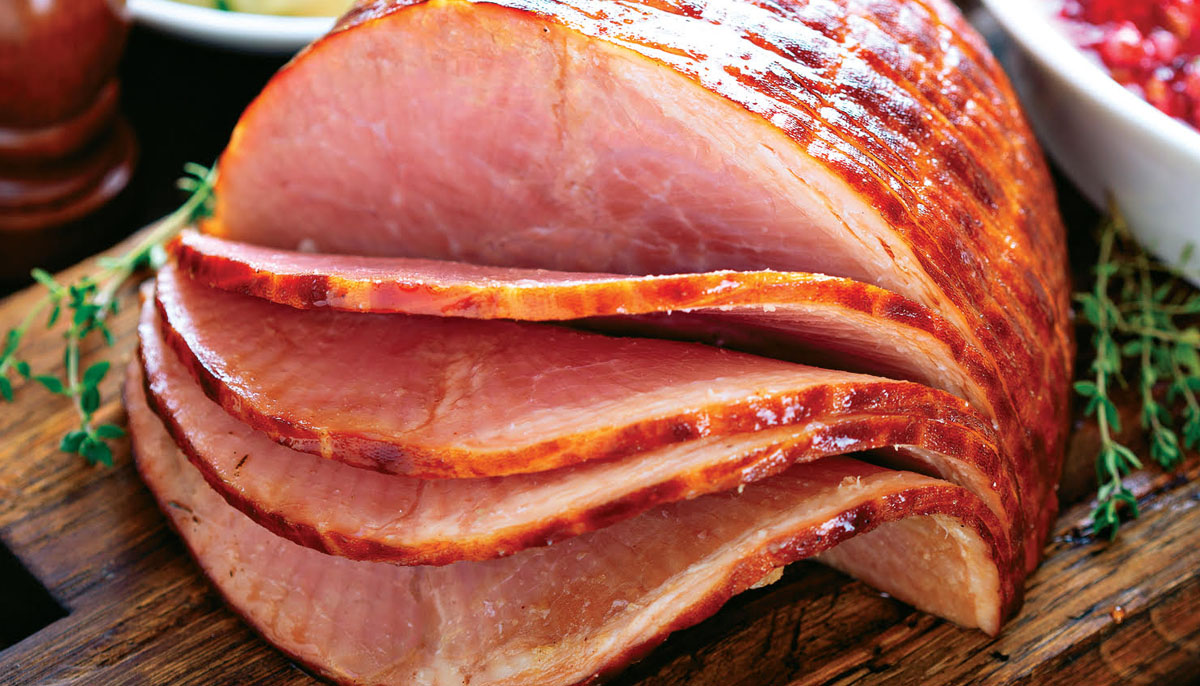 Holiday Menu
Make your holidays special with a delicious meal featuring roasted turkey, Virginia Baked Ham, tender pot roast, mashed potatoes and gravy, steamed vegetables, stuffing and much more.
Holiday Menu
How Does Corporate Lunch Delivery Improve the Office Atmosphere?
When you treat your employees to our boxed lunch catering in Bergen County, NJ, you'll immediately notice everyone's improved mood and motivation. Providing a reward for your employees' hard work will give your workers something to look forward to and bring other advantages, such as:
Increased productivity: When you provide a tasty lunch for your employees, they'll have the fuel they need to produce high-quality work even at the end of the day.
Effortless cleanup: We package our boxed lunches in throwaway containers so your workplace stays mess-free even after your meal.
Convenient delivery: To make your experience as easy as possible, we handle all the details and deliver your boxed lunches directly to your office.
Delicious options: We have an extensive menu with plenty of food options to ensure everyone in your office will love their meal.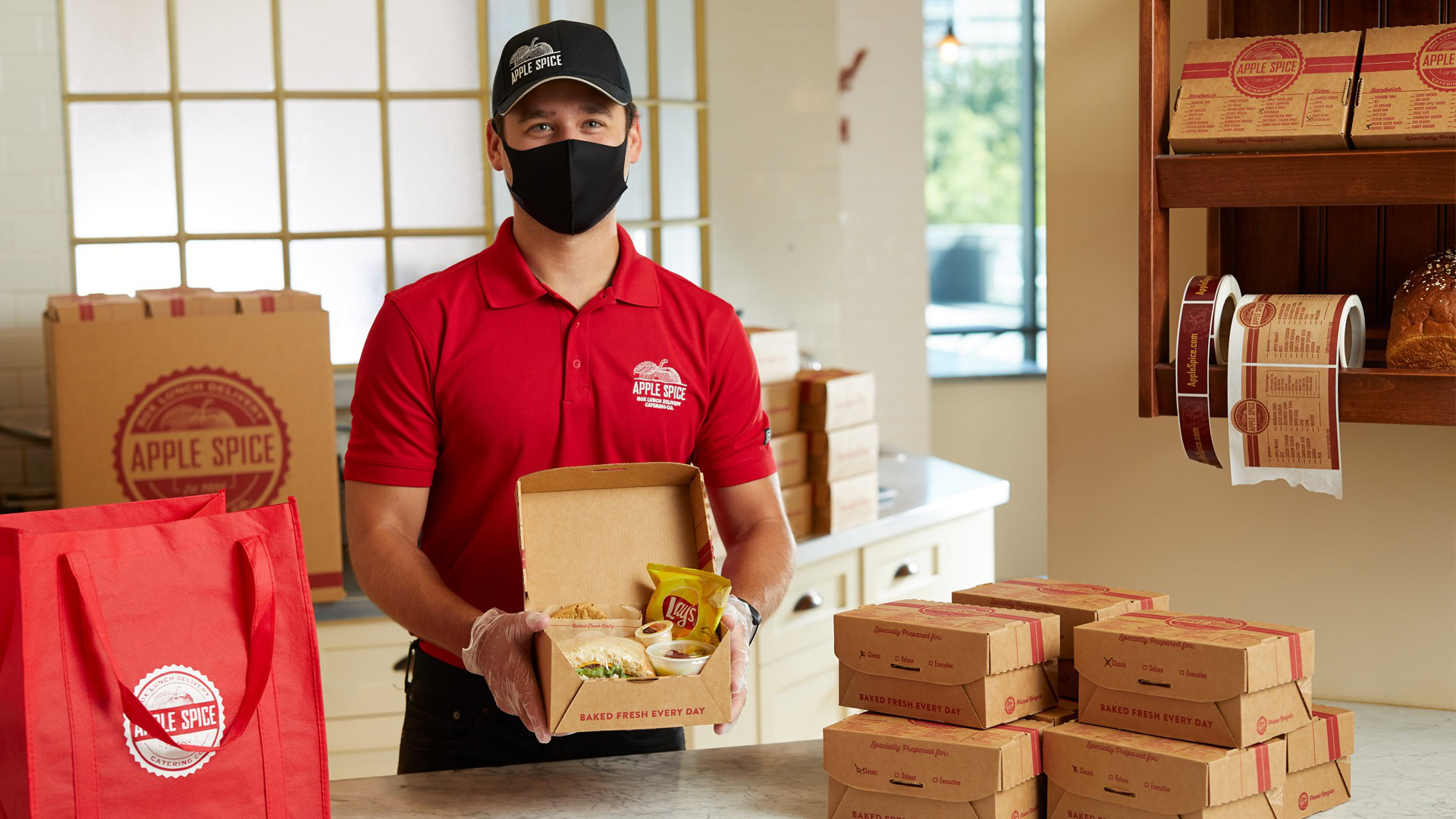 Cure Everyone's Cravings With Our Boxed Lunch Catering in Bergen County, New Jersey
At Apple Spice, we appreciate everyone's cravings, so we've designed our boxed lunches in Bergen County, NJ, to suit various preferences. From savory soups and sandwiches to crisp salads and freshly baked bread, we've created a menu that will give everyone the midday boost they need. We also include a fresh cookie with every meal to satisfy everyone's sweet tooth.
Our individually packaged lunches are clearly labeled, making it simple to identify and distribute everyone's orders. These labels are especially convenient for special requests, as we will go above and beyond to tailor each meal to your tastebuds, so all your employees get exactly what they want. This is what makes us the best Bergen County catering company.
Box Lunch Catering Menu
Trust the Experts for an Effortless Lunch Catering Experience
When it comes to catering companies in Bergen County, NJ, we're satisfaction specialists. Since we founded Apple Spice Catering in 1988, we've perfected the delivery process, ensuring we deliver your food right and on time.
Even if your order is complicated, our team is experienced in the food delivery industry, so we can handle requests for up to 5,000 boxed lunches at a time without sacrificing the quality of our delectable meals. Our team will also bring extra supplies — such as trash bags, plastic utensils and anything else you might need to make your lunch an effortless and enjoyable experience.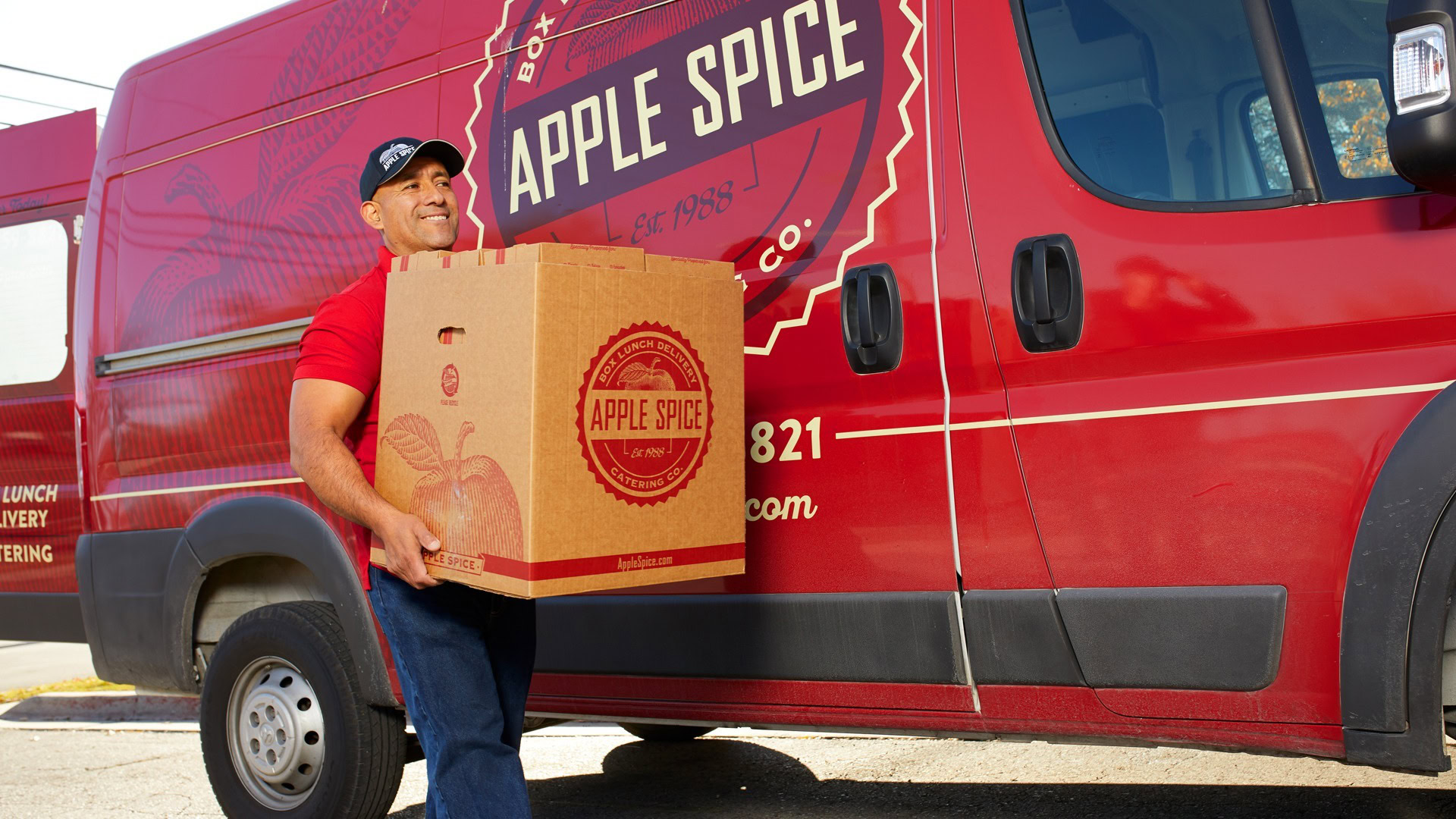 Treat Your Workers to Flavorful Individually Packaged Meals
Whether you have an upcoming meeting or just a long day, show your employees your appreciation with our corporate lunch delivery in Bergen County, NJ. You'll be the hit of the office after your workers taste our nutritious and delicious boxed lunches. Everyone in your workplace will surely find a new go-to meal on our hot and cold menu, giving them something to look forward to whenever you order our meals.
We strive to make every delivery stress-free, meaning all you'll have to think about is your flavor-packed food on its way. If you want to treat your employees — and yourself — to a mouthwatering meal full of fresh ingredients and flavor, try our boxed lunches. Place an order for your office today, and we'll make everyone's day a little brighter and tastier with our service!
Contact Us Today