PARSIPPANY - NEW JERSEY
Interested in joining our Apple Spice team?
Click here to submit your application
ONLINE APPLICATION
Tel: 973-394-1311
Fax: 973-394-1366
Catering Specialist: [email protected]
Location:
Parsippany, NJ
1259 Route 46 East Building #4
Parsippany, NJ 07054
Hours:
Lunch Delivery Hours: Monday – Friday 11:00 am – 2:00 pm
Office Hours: Monday – Friday 9:00 am – 4:00 pm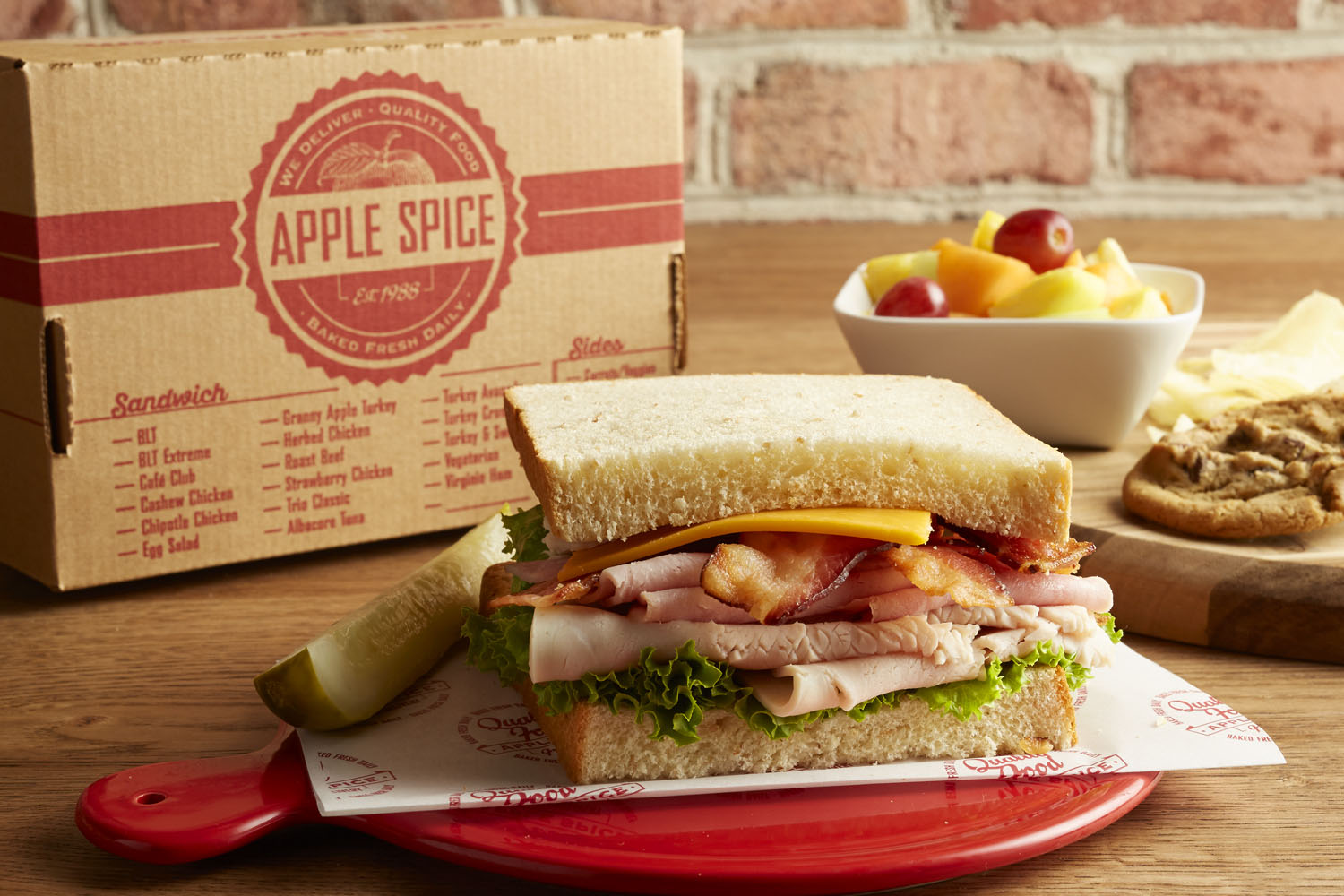 Catering Menu
Our corporate and business catering menu features delicious sandwich buffet platters, seasonal fruit and vegetable trays, fresh party salads, hot tender pot roast, our popular baked potato bar and selections of dessert and pastry trays.
Catering Menu
Summer Sizzle
Enjoy the nostalgia of a summer cookout with our grilled barbecue or teriyaki chicken, pulled BBQ pork, meat kabobs, ribs, hot dogs, hamburgers and juicy steaks from our Steak Pit. Side dishes include baked beans, potato salad, coleslaw, corn on the cob and much more.
Summer Sizzle Menu
Holiday Menu
Make your holidays special with a delicious meal featuring roasted turkey, Virginia Baked Ham, cranberry chicken, honey pecan chicken, tender pot roast, mashed potatoes and gravy, steamed vegetables, stuffing, cranberry crunch cheesecake and much more.
Holiday Menu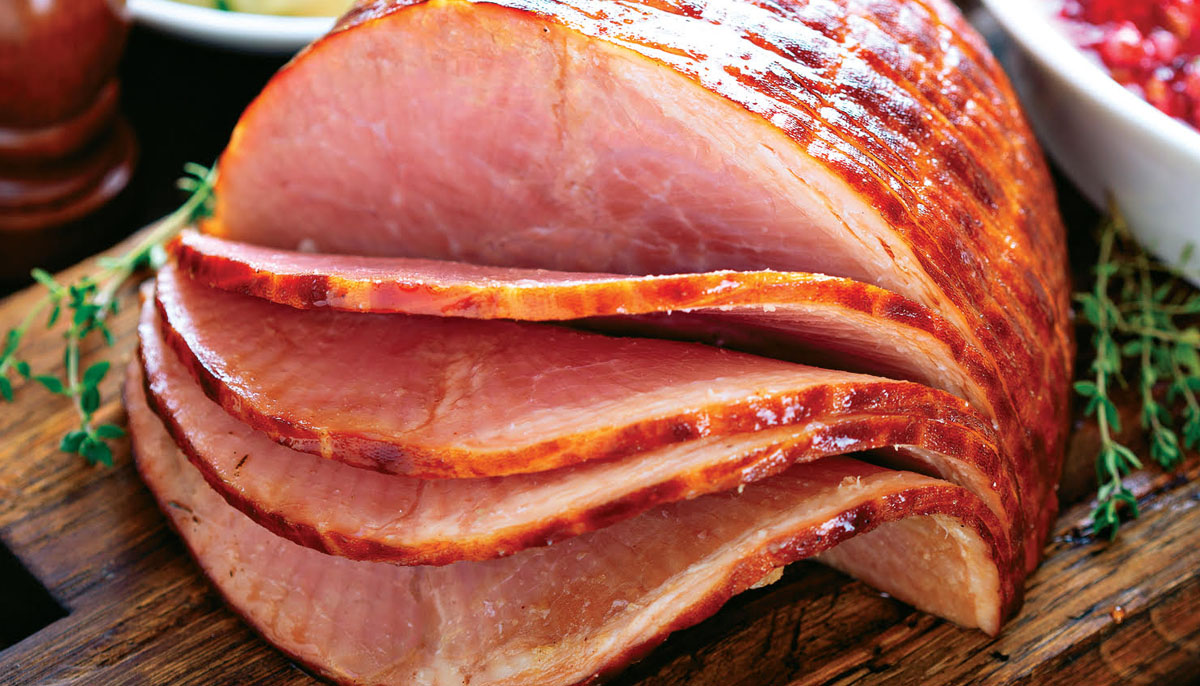 Lunch Catering in Parsippany, New Jersey
Apple Spice Catering has over 30 years of experience providing lunch catering solutions across the nation, and we're proud to serve companies in Parsippany, New Jersey. No matter if you need a catered lunch for five or 5,000 people, Apple Spice has you covered.
For reliable, easy catering, trust our flexible team of experts. We have experience working with companies both large and small. Our team of satisfaction specialists is ready to handle every detail of your corporate lunch delivery in Parsippany, New Jersey, to provide a stress-free catered lunch.
Experience a Safe Boxed Lunch Experience
One of our many specialties at Apple Spice is making delicious individually boxed lunches. We package each item in the box separately to ensure your meals are safe to eat.
Additionally, we print the names of each recipient on the outside of their lunch box. These labels allow your employees to easily find their meals without opening each box to examine the contents. Our boxed lunches are safe and sanitary and will save time at your next corporate lunch.
Box Lunch Menu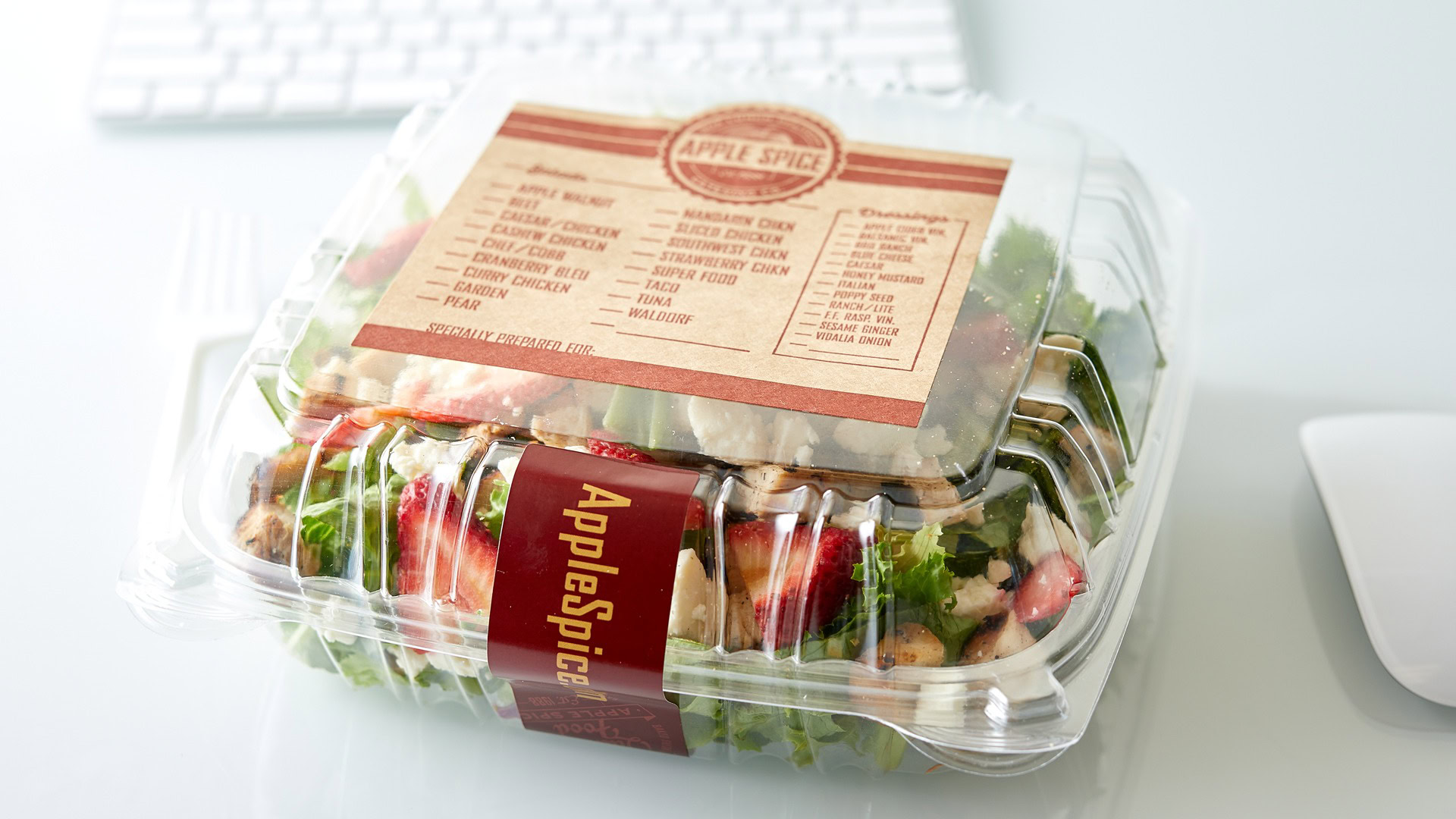 Check Out Our Menu in Parsippany, New Jersey
From New England Clam Chowder to Thai Curry Chicken sandwiches, everyone in the office can find a new favorite on our lunch menu. We make all our menu items with fresh and seasonal ingredients to give you the best taste possible.
Our menu features options for those looking for a light lunch or anyone needing a more hearty meal. Whether you're planning an early lunch or a catered midafternoon event, you'll find something to satisfy your taste buds whenever you need it.
Catering Menu
Have a Positive Catering Experience With Apple Spice
When you partner with Apple Spice in Parsippany, New Jersey, our team of satisfaction specialists will ensure your experience is as enjoyable as possible. We will ensure your meals are correct and delivered at the requested time.
We'll also take care of the smaller details, such as silverware and garbage bags, so your employees have everything they need to sit back and enjoy their meals.
If you have any special requests, we can handle those as well! Even if what you need is not on the menu, we will go above and beyond to make it happen. We pride ourselves on providing positive customer experiences and would love to help in any way we can.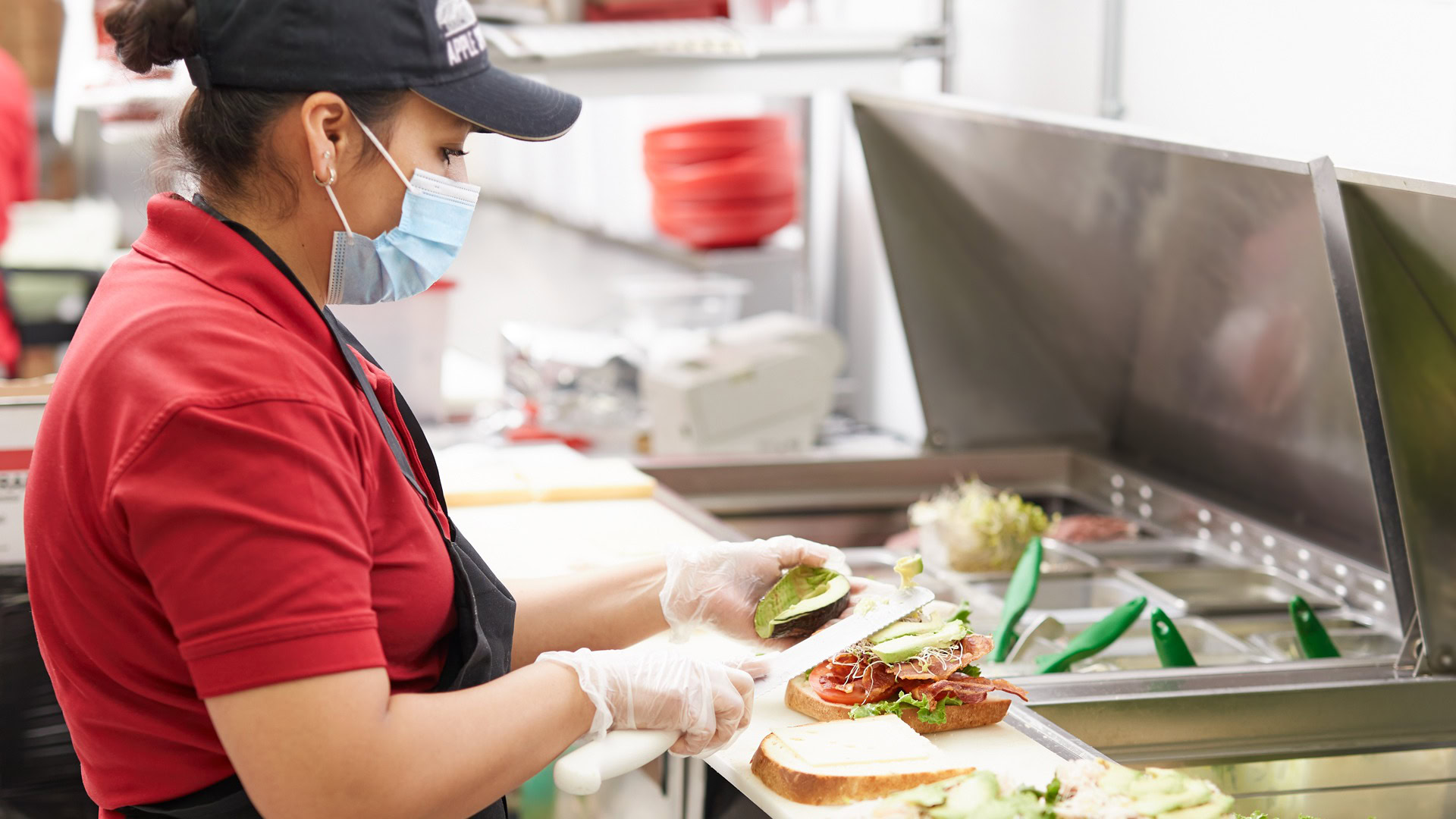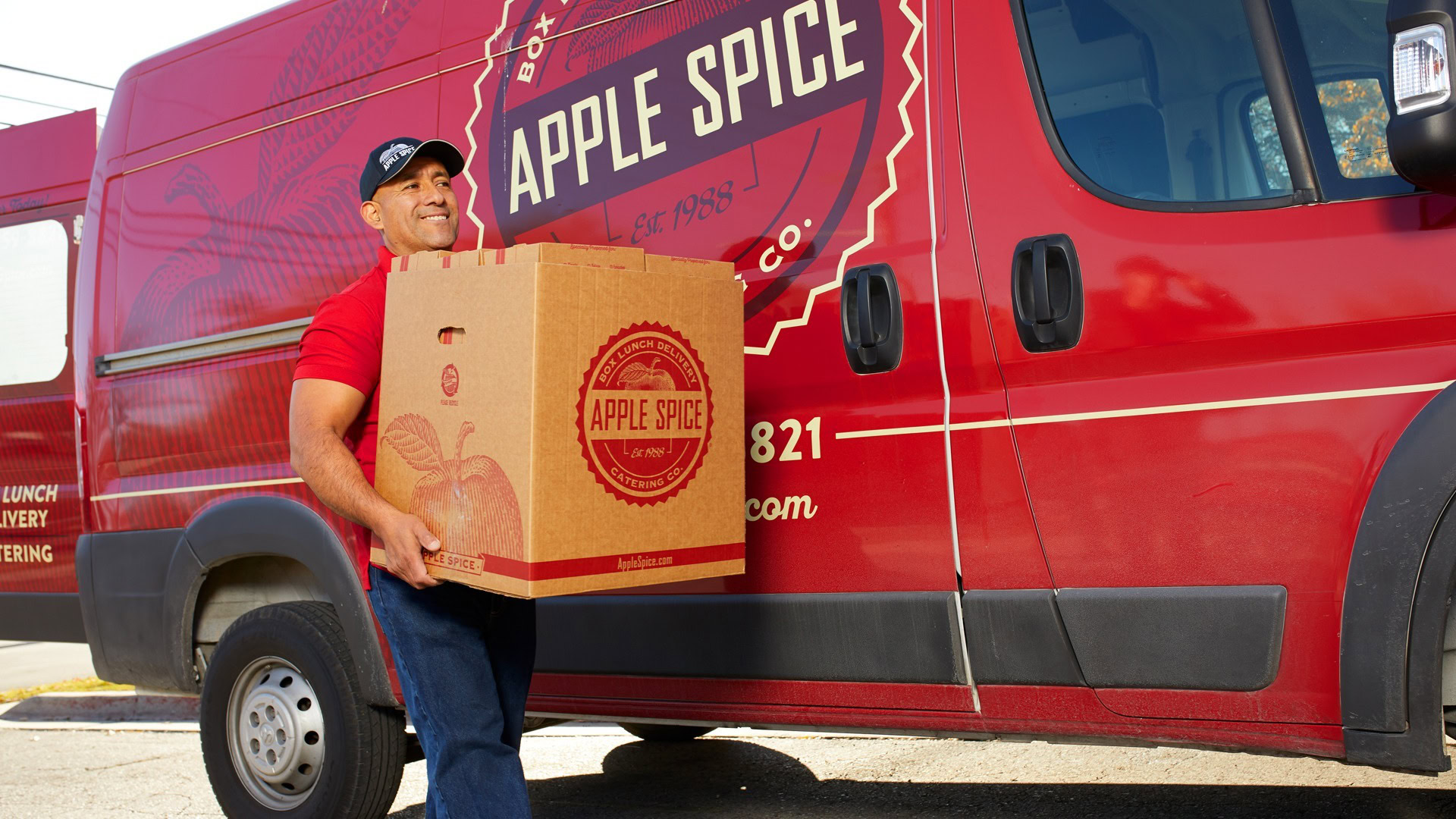 Order Your Next Corporate Lunch Delivery in Parsippany, New Jersey, From Apple Spice
If you need meals today or sometime in the future, Apple Spice is available during normal business hours to meet all your lunch needs. Our dedicated team will make sure your orders are correct. Our catering menu is versatile enough for any workforce — explore our offerings and start picking delicious meals.
If you'd like to cater your next corporate lunch, call us at 973-394-1311 or order online today!
Contact Us Today