CHARLOTTE - NORTH CAROLINA
Corporate Catering and Box Lunch Delivery
Interested in joining our Apple Spice team?
Click here to submit your application
ONLINE APPLICATION
Tel: 980-949-7282
Catering Specialist: [email protected]
Location:
4801 Chastain Ave., Suite 160
Charlotte, NC 28217
Hours:
Inside Pick Up: Monday – Friday 8:00 AM – 2:00 PM
For Deliveries: Anytime of day as scheduled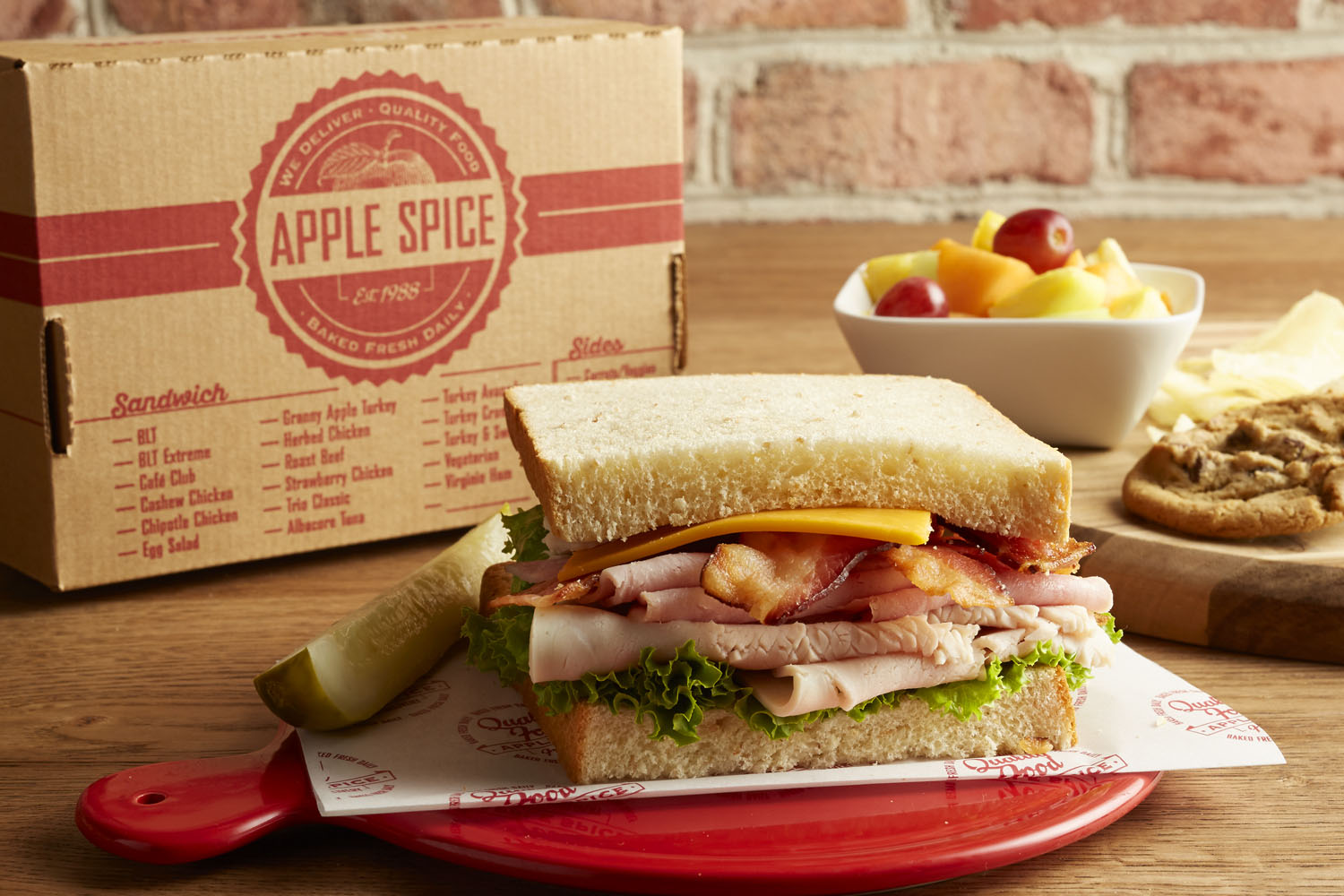 Box Lunch Delivery Menu
Sandwich selections feature freshly-baked breads, fine meats and cheeses and crisp vegetables. Homemade soups, healthy salads and fresh bakery treats round out the box lunch menu, while breakfast offerings range from pastries and fruit to yogurt parfaits with berries and granola.
Box Lunch Delivery Menu
Catering Menu
Our corporate and business catering menu features delicious sandwich buffet platters, seasonal fruit and vegetable trays, fresh party salads, hot tender pot roast, our popular baked potato bar and selections of dessert and pastry trays.
Catering Menu
As a premier catering company in Charlotte, North Carolina, Apple Spice has the experience and capabilities to make your next event a success. For the past 30 years, we've been supplying box lunches and catering services for a wide range of businesses, meetings and special events throughout the area.
Whether you need just a few lunches or food for thousands of people, we'll bring everything you need right to you. Your employees, clients and guests will be able to enjoy a flavorful and filling meal — without you having to worry about the details.
Serve Individually Boxed Lunches at Your Next Special Event in Charlotte, North Carolina
When you need a fast, easy solution for your next special event, Apple Spice has you covered. We specialize in individually boxed lunches that everyone is sure to love. We'll help you treat your team to a meal prepared just for them. Inside each of our boxes, everyone will have an all-in-one meal — including a dessert.
To provide you with peace of mind and convenience, our team labels each box with the recipient's name. You won't have to spend time opening and closing every box to determine whose meal is whose. Instead, everyone will be able to easily see and grab the box that is designated for them.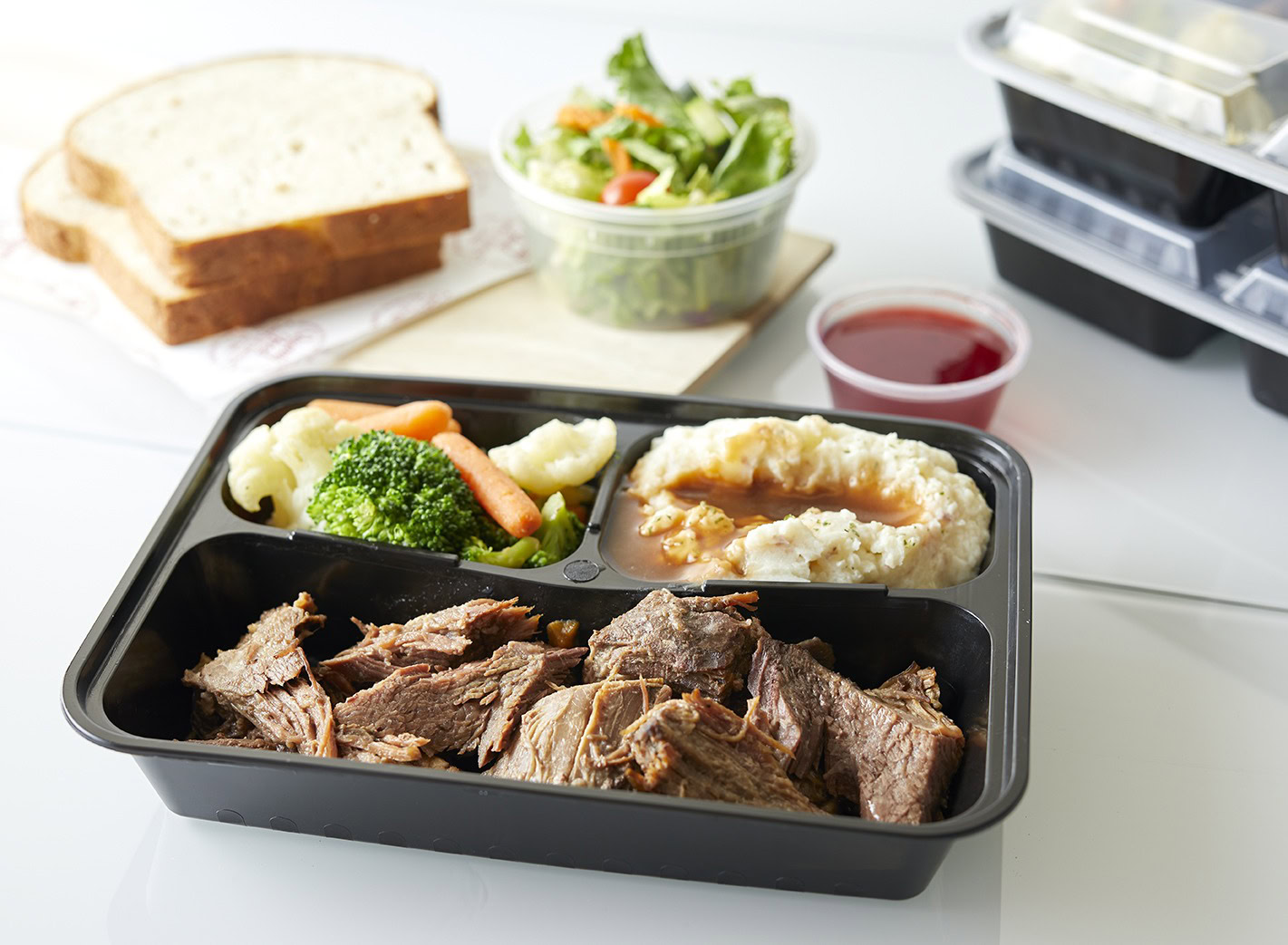 Indulge in a Premium Hot and Cold Menu
Whether you're hosting a large conference or a small meeting with a few team members, everyone is sure to find our hot and cold menu tasty and satisfying. Our menu, which has everything from pot roasts and a baked potato bar to fruits and dessert trays, has something for everyone. Everything is made fresh from premium ingredients to ensure the flavors and quality are exceptional.
Depending on when you are planning your next event, we can tailor the menu to fit your needs. We have plenty of options for every meal, so your team can enjoy our catering services at any time of the workday.
Catering Menu
Experience Catering Done Right at Apple Spice
When you need breakfast, lunch or dinner catering services in Charlotte, North Carolina, you can count on our team of satisfaction specialists to take care of every detail for you. To make sure you have everything you'll need, we'll bring plenty of necessities like plates and garbage bags along with your meals.
Have any special requests for your order? Be sure to let our team know! Even if what you want isn't on our menu, we'll do our best to make it happen. We strive to deliver an experience you can count on every time.
Start Planning Your Next Event With Our Corporate Lunch Delivery Services in Charlotte, North Carolina
If you're ready to start planning your next special event, Apple Spice is here to help. No matter what you need, our team is dedicated to preparing your meal right and delivering it on time.
Want to get started? Reach out by giving us a call at 980-949-7282 or by emailing our catering specialist in your area at [email protected].
Contact Us Today