Columbus, OH
Corporate Event Catering and Box Lunch Delivery
Interested in joining our Apple Spice team?
Click here to submit your application
ONLINE APPLICATION
We are open and making deliveries!
Please give us as much notice as possible so we can best assist you.
Tel: 614-396-9636
Catering Specialist: Dave Moyer and Korey Moyer
Location:
6155 Huntley Road, Suite K
Columbus, OH 43229
Hours:
Inside Pick Up: Monday – Friday 8:00 AM – 2:00 PM
For Deliveries: Anytime of day as scheduled
Accepting weekend orders of 75 meals or more. Please call us direct to place your order.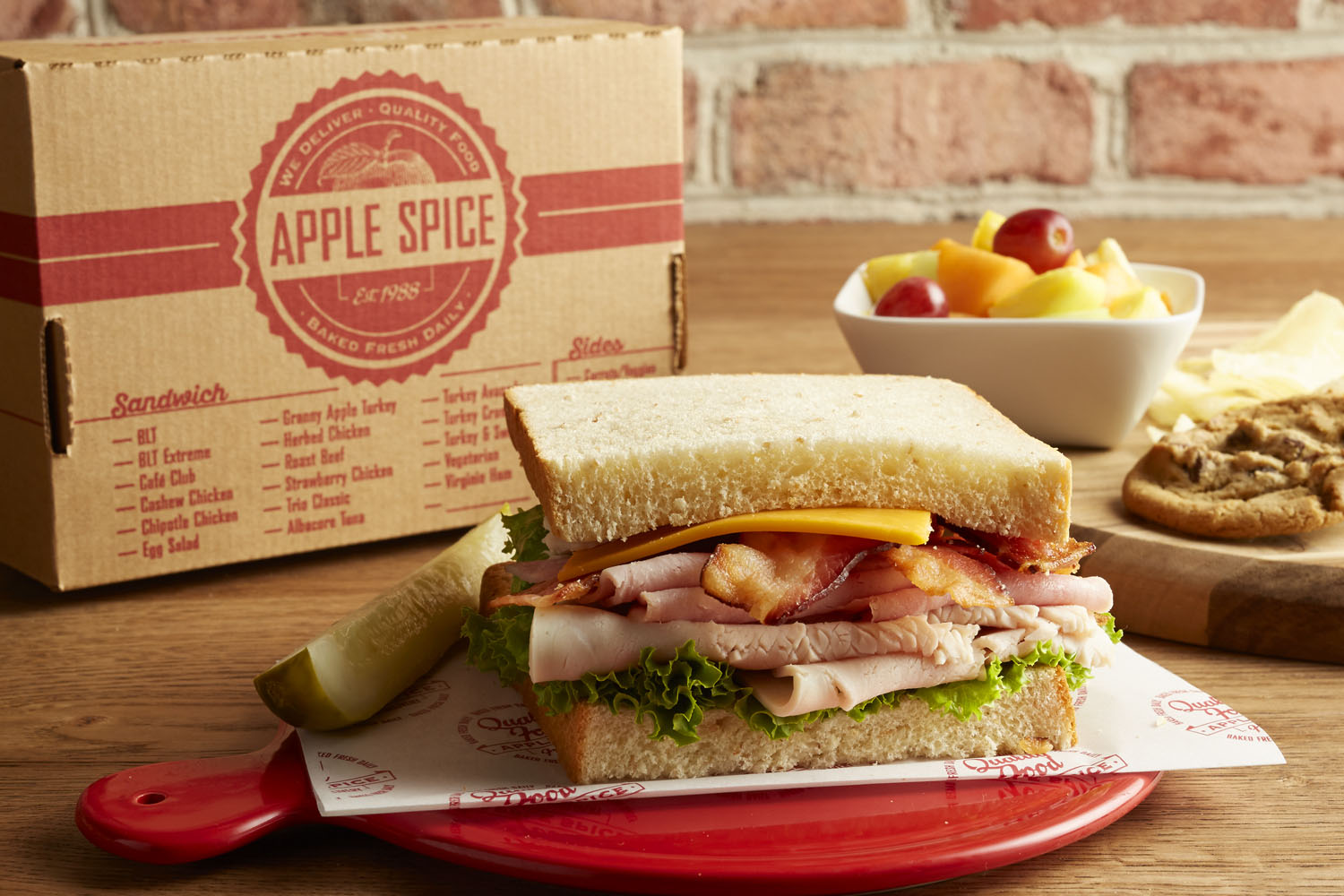 Best Catering in Columbus, OH
Anytime you need catering services for your company or business events in Columbus, Ohio, Apple Spice Catering is available to help. We are a gourmet catering company that provides healthy and delectable meals for businesses and various events, from board meetings to conventions and company retreats. Apple Spice has over 30 years of culinary experience working in corporate catering. Our team can serve events of various sizes, from small parties with 15 people to larger functions with over 1,500 attendees.
When you choose Apple Spice for catering, we ensure you find ideal options for your event, including buffet-style meals or boxed lunches. No matter which catering services you choose, we assure you that you will receive the best care and experience. Benefits of choosing catering from us include workings with a professional catering team and receiving fresh meals with ingredients made daily, as well as:
Selecting from diverse menus for breakfast, lunch, or dinner.

Customizing your boxed meals to accommodate peoples' diets.

Getting deliveries on time for your event.

Catering for parties of all sizes, from small to large.

Obtaining individualized boxed meals for every attendee.

Enjoying our signature treats and desserts with every meal.
Apple Spice Catering offers the best catering services to ensure every company has ideal meals for their meetings and events.
Our Corporate Event Catering
Work with our catering specialists to plan excellent corporate catering for your next event. Our Columbus, Ohio, team ensures you can get a catered meal that meets your company's preferences. With our catering, your attendees can have delicious meals that help equate good memories with the company providing the food.
Depending on your party size and preferences, you could have traditional catering with a buffet setup or get individualized boxed lunches with freshly made sandwiches and sides. We provide extensive meal options, making it easy to satisfy everyone's palate. With our traditional catering options, you could have different hot and cold food platters or build-your-own food bars to make the experience more customizable. The boxed lunch choices make lunch easy, providing guests personalized food boxes with a sandwich, a couple of sides, and freshly baked bread and cookies.
Apple Spice Catering handles the food at your corporate catering events so that you can focus on other details. We'll work to prepare and deliver the food quickly without sacrificing the quality of your meals. Place an order with Apple Spice Catering for your corporate catering event today!
Box Lunch Delivery Menu
Sandwich selections feature freshly-baked breads, fine meats and cheeses and crisp vegetables. Homemade soups, healthy salads and fresh bakery treats round out the box lunch menu, while breakfast offerings range from pastries and fruit to yogurt parfaits with berries and granola.
Box Lunch Delivery Menu
Catering Menu
Our corporate and business catering menu features delicious sandwich buffet platters, seasonal fruit and vegetable trays, fresh party salads, hot tender pot roast, our popular baked potato bar and selections of dessert and pastry trays.
Catering Menu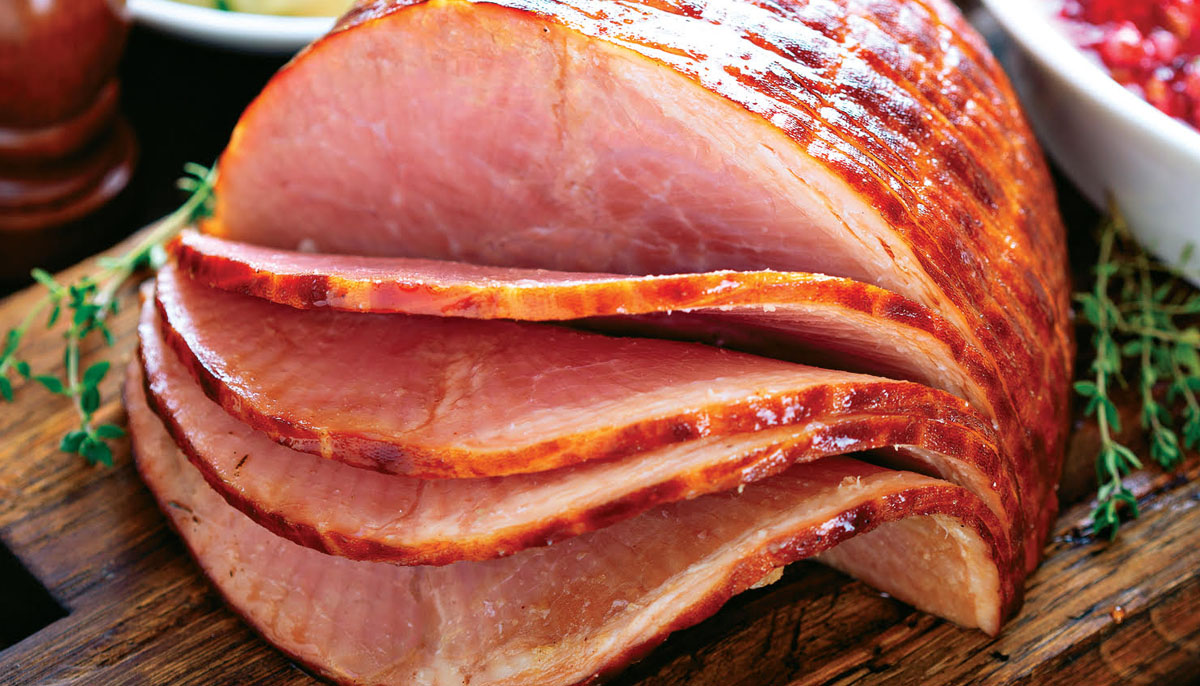 Holiday Menu
Make your holidays special with a delicious meal featuring roasted turkey, Virginia Baked Ham, tender pot roast, mashed potatoes and gravy, steamed vegetables, stuffing, and much more.
Holiday Menu
Benefits of Lunch Catering for Your Company
Have you ever looked into corporate lunch delivery for your company? Office catering encourages a healthy lifestyle at work and is an excellent way to keep up employee productivity. Sometimes, corporate lunch breaks are the only time you can schedule a meeting when everyone can attend. When that happens, providing fresh party salads, sandwich buffet platters, vegetable trays and seasonal fruit can show employees that they're appreciated and valued.
Whether you want to call a catering company in Columbus, Ohio, to deliver a buffet-style meal to the office or opt for individually wrapped boxed lunches, there are many benefits to corporate lunch delivery and catering:
There's a real boost to afternoon productivity: Boxed lunches take the stress out of lunch breaks, which means happier, more motivated employees. Higher-quality food translates to more energy for hitting deadlines, accomplishing tasks and getting through those afternoon slumps.
It's a morale booster: Giving your employees the option of boxed lunches can dramatically impact overall job satisfaction. Simply knowing that they have the option of ordering a boxed lunch can help employees find significant relief from workplace stress.
Employees will have access to a wide variety of flavorful, authentic meals: There are only so many places to eat within a short drive from the office. Boxed lunches and corporate lunch delivery means more variety and maybe even a breath of fresh air.
It's a cost-effective solution: The beauty of a boxed lunch program is that it can work for any budget, anywhere. In terms of price, variety, flexibility and employee satisfaction, boxed lunches may be one of the smartest solutions for engaging and feeding your employees.
Boxed lunches and buffet-style meals bring people together: Boxed lunches mean your employees have a reason to stick around during lunch. They can meet people from other departments and teams and take a break from workplace pressures. Mingling creates a real sense of being part of a team, rather than merely working for the same company.
Order Online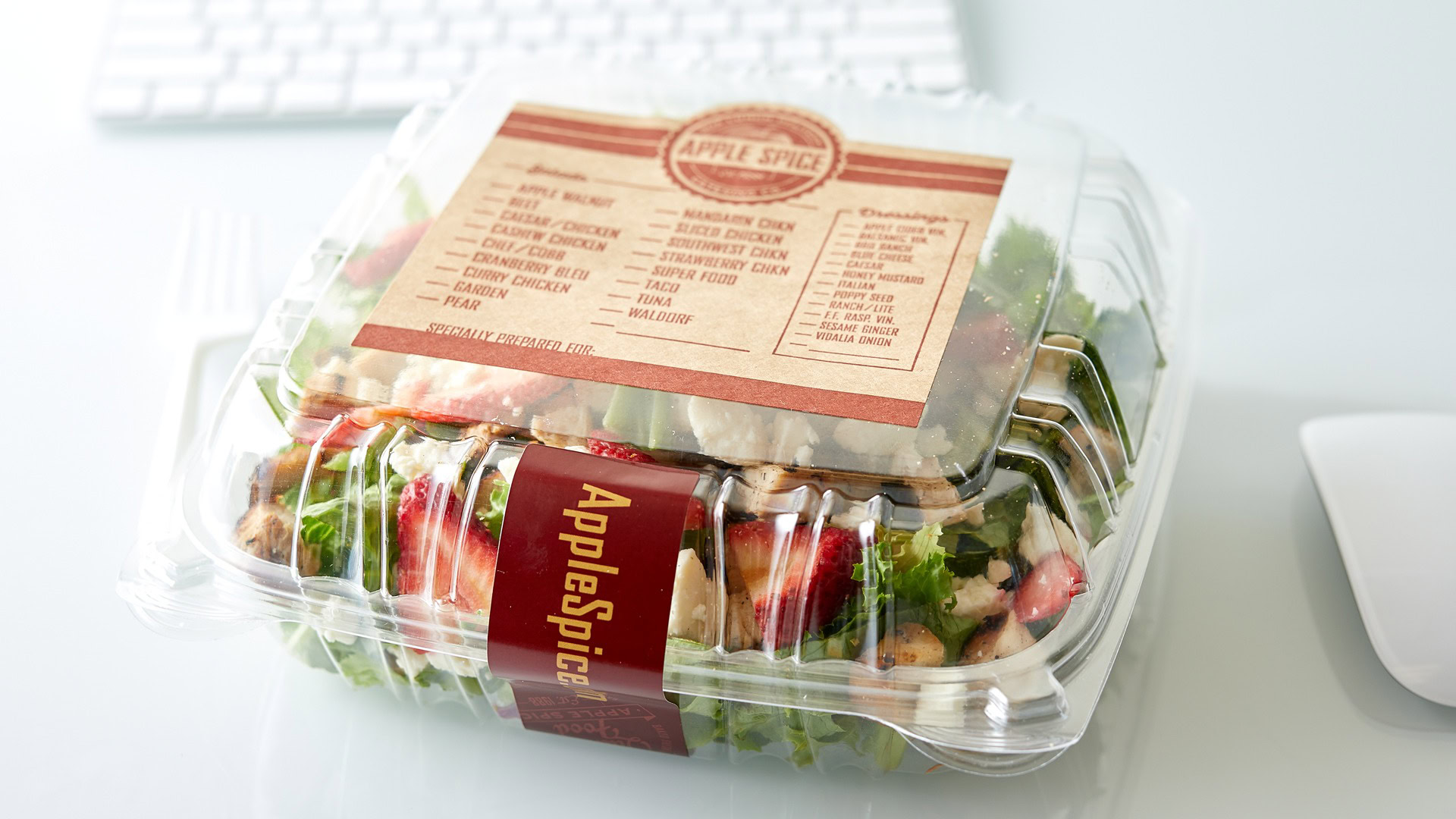 A Corporate Catering Company in Columbus, Ohio
Apple Spice Box Lunch Delivery and Catering Company has over 50 locations in the U.S., and we're still growing. We are a corporate catering company with over 30 years of experience. As we're committed to providing the best customer service possible, we ensure all parts of employee's meals — from entrees and sides to pickles and dessert — are individually packaged and labeled. We're flexible in the number of boxed lunches we deliver, too. We can make anywhere between five and 5,000 boxed lunches for companies in Columbus, Ohio.
You can count on Apple Spice to deliver right and on time. All meals are delivered fresh — straight from our kitchen to your office.
Catering Menu
Order Boxed Lunches Online Today for Your Columbus Office
Let the ordering begin! Apple Spice Catering here in Columbus, Ohio, provides box lunches and a corporate catering menu. Check out our catering and box lunch delivery menu to browse what you want to order today.
We look forward to serving you and your employees.
Contact Us Today