COLUMBIA - SOUTH CAROLINA
Corporate Lunches and Office Catering
Interested in joining our Apple Spice team?
Click here to submit your application
ONLINE APPLICATION
Due to current issues with supply chain and labor, there will be no orders accepted for the current day of delivery.
We appreciate 3-5 days notice on all catering orders. If you can not provide that much notice, please call us directly to see what we can do for you.
Tel: 803-888-6255
Catering Specialist:
David McDowell or Crystal McDowell
Location:
1240 First St. South, Suite D Columbia, SC 29209
Hours
Inside Pick Up: Monday – Friday 8:00 am – 2:00 pm
For Deliveries: Any time of day as scheduled.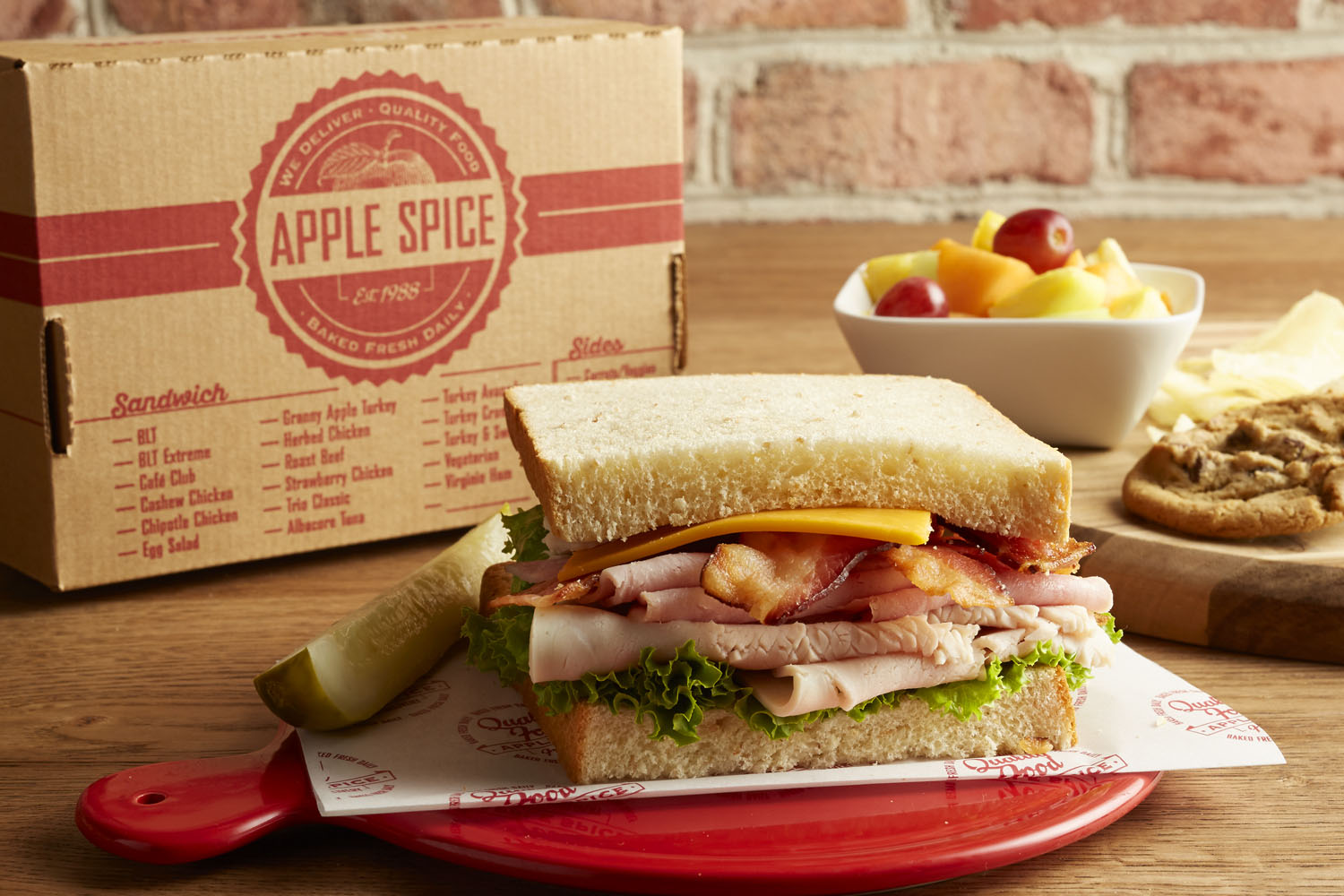 Boxed Lunches in Columbia, SC
Sandwich selections feature freshly-baked bread, fine meats and cheeses, and crisp vegetables. Homemade soups, healthy salads, and fresh bakery treats round out the box lunch menu.
Box Lunch Delivery Menu
Top Lunch Catering in Columbia, SC
Our corporate and business catering menu features delicious sandwich buffet platters, seasonal fruit and vegetable trays, fresh party salads, hot tender pot roast, our popular baked potato bar and selections of dessert and pastry trays.
Catering Menu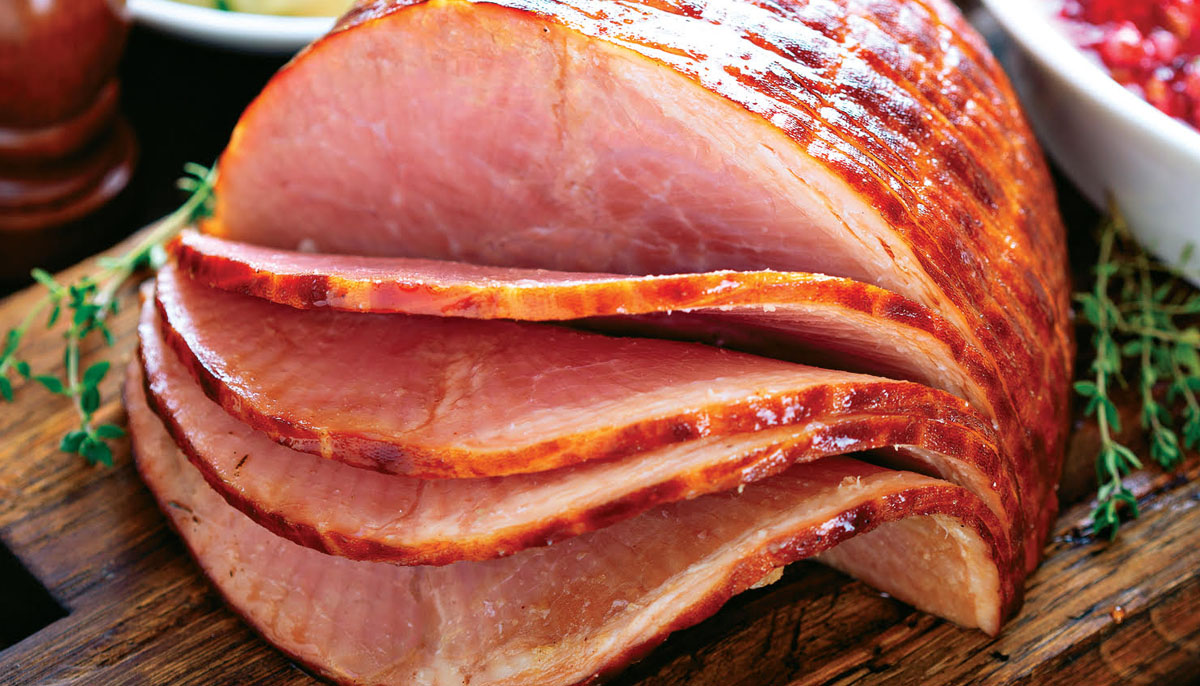 Holiday Menu
Make your holidays special with a delicious meal featuring roasted turkey, Virginia Baked Ham, tender pot roast, mashed potatoes and gravy, steamed vegetables, stuffing, and much more.
Holiday Menu
Order Online Today for Reliable Corporate Catering
Apple Spice is your premier box lunch delivery and catering company serving the Columbia, South Carolina area. We've been providing businesses, special events and meetings with fresh, flavorful catering solutions for the past 30 years.
No matter the size of your next event, our team has you covered. When you order from us, we'll provide you with a simple, stress-free catering experience from start to finish. Whether you need a couple of meals or thousands of them, we'll take care of all your needs and strive to exceed your expectations every time.
Delight Everyone on Your Team With Individually Boxed Lunches in Columbia, South Carolina
Whether you're hosting a last-minute meeting with a few staff members or a large conference with hundreds of guests, our team specializes in delivering boxed lunches that will satisfy everyone on your list. In each box, we package an all-in-one meal that will leave everyone feeling full and satisfied.
To help you pass out each person's meal quickly and efficiently, we place names on each order. Everyone will be able to get the box designated just for them — without each box having to be excessively handled or opened to see what's inside.
Hot and Cold Catering for All Your Needs
Whether your team needs breakfast, lunch or dinner, our hot and cold catering menu features something for everyone. With a wide range of platters, sides and desserts — all made from premium ingredients — everyone will be able to enjoy a tasty meal any time of the day.
Best of all, we'll handle all the catering details for you so you can just focus on treating your team to something special. Along with your boxed lunches or catering spread, we'll bring plenty of plates and garbage bags so you have everything you need for a seamless serving and dining experience.
Catering Menu
Experience Catering Done Right and on Time
Here at Apple Spice, we are committed to meeting your needs through our lunch catering services in Columbia, South Carolina. We are open throughout regular business hours, offering you the option of placing an order for a few hours in advance or scheduling a delivery date in the future.
You can trust that we'll deliver a catering experience you can count on every time. We'll even work with you to ensure any special requests are taken care of as well. Give yourself peace of mind knowing that our satisfaction specialists will do what it takes to make everyone's meal a success.
Ready to Place an Order? Order Online!
At Apple Spice, our team is ready to provide you with the best food — made correctly and delivered exactly when you need it. You can trust our team of experts to meet your needs and special requests while delivering fresh food right to your business's doorstep.
If you're ready to get started with corporate lunch delivery services in Columbia, South Carolina, just give our team a call at 803-888-6255. We look forward to delivering an excellent catering experience at your next event.
Contact Us Today