Tel: 864-775-5544
Location:
1200 Woodruff Road, C-39
Greenville, SC 29607
Catering Specialist: John and Julie Mazza
Hours:
Inside Pick Up: Monday – Friday 8:00 AM – 2:00 PM
For Deliveries: Any time of day, as scheduled.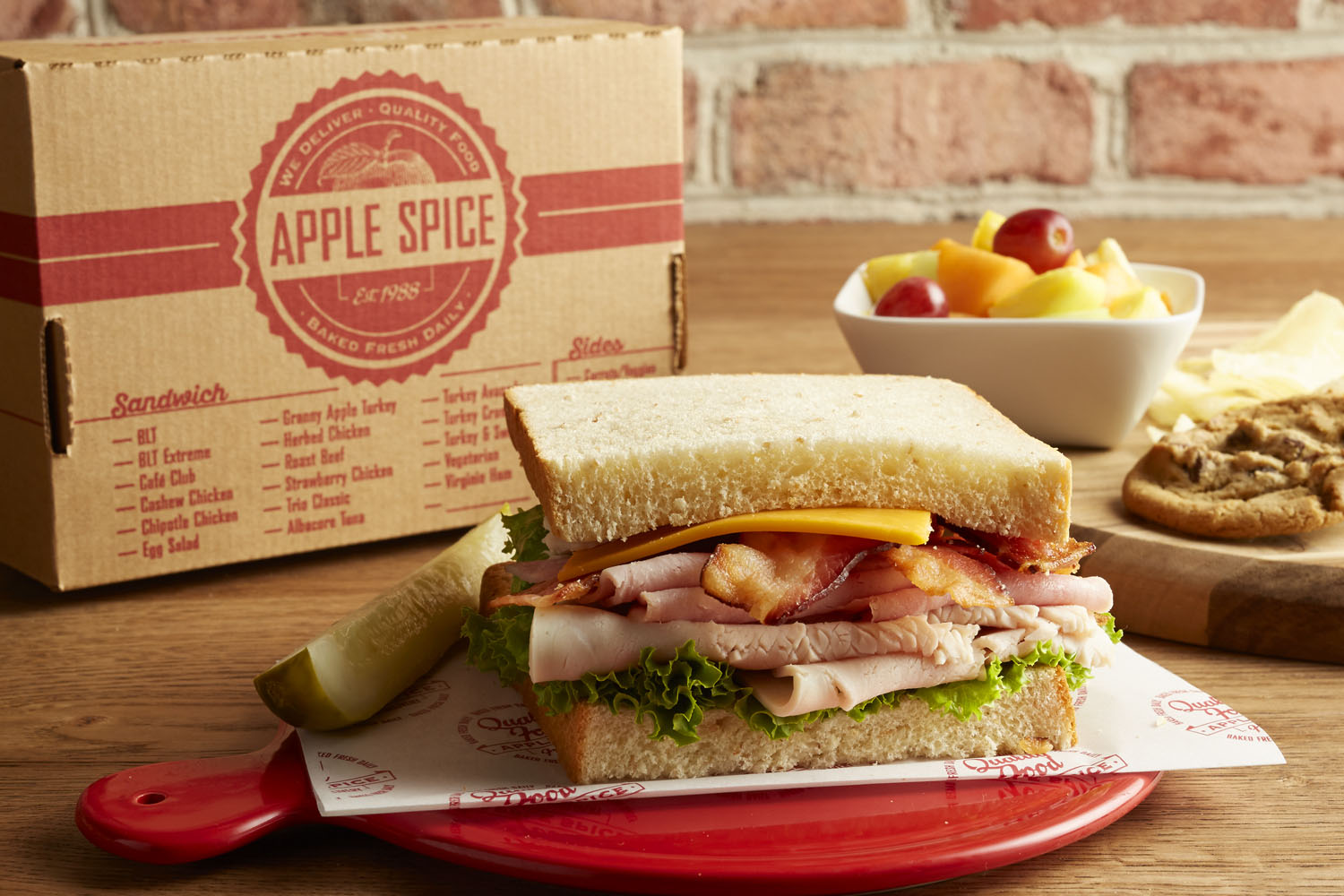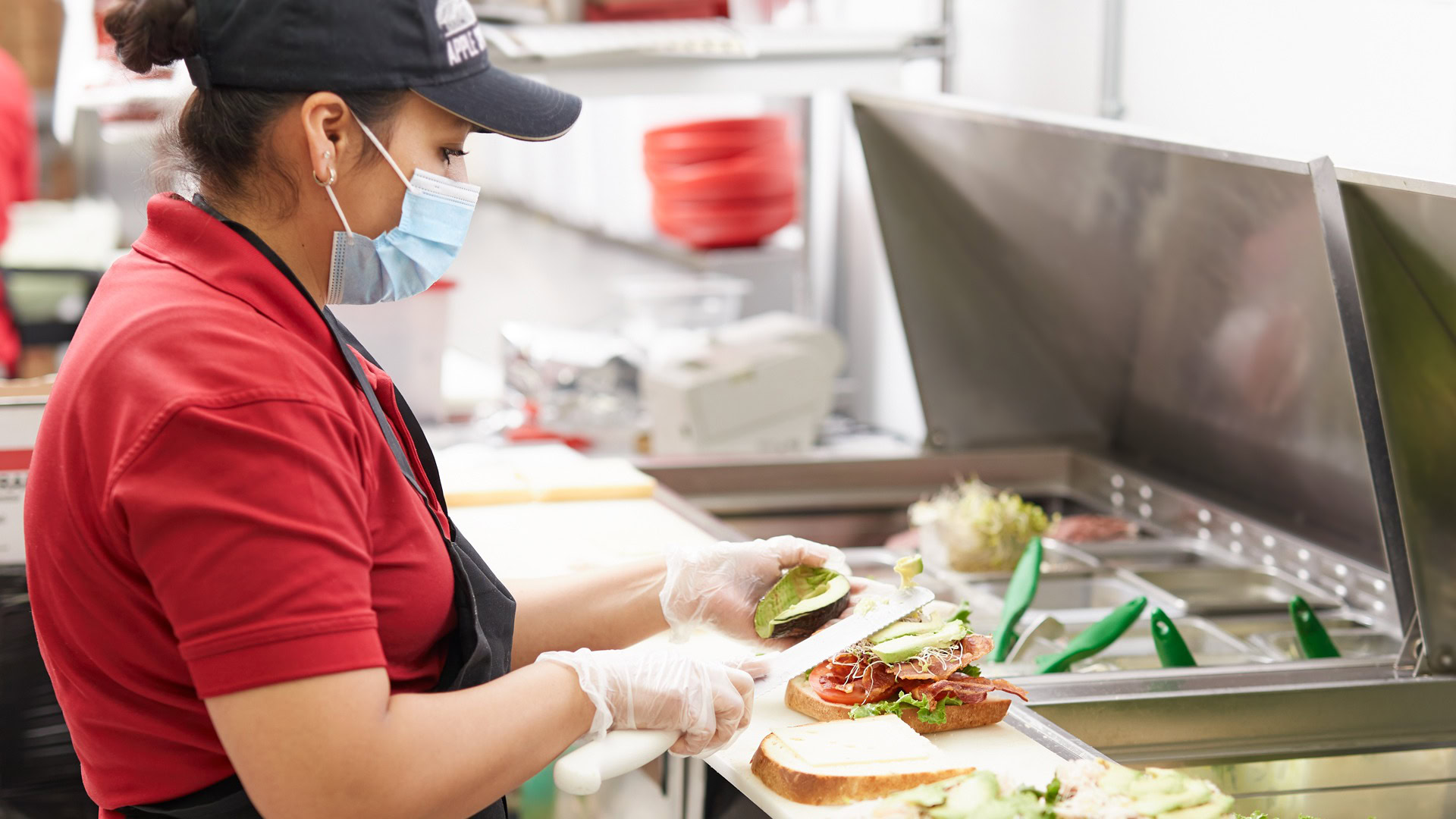 Best Catering in Greenville, SC
When you want quality meals delivered fresh every time in Greenville, South Carolina, Apple Spice Catering is here to help. Our catering company has served businesses and events with delicious catered and boxed meals for over 30 years. Whether you need to feed 10 members of a small business meeting or over 1,000 guests at a convention, you can count on us to provide delectable, satisfying, and healthy meal options.
Our team is fully committed to helping you serve your team and guests. Choose us as your source for delicious breakfast, lunch, or dinner options whenever you want catered food.
At Apple Spice Catering, we are known for our dedication to being the best caterers possible in Greenville. We are always ready to serve you the freshest meals. When you order from us, you get:
An experienced and highly involved team that ensures everything meets your expectations.

Daily, freshly made food, from bread for sandwiches to cookies, in every boxed meal.

Menus full of innovative and unique flavors that please everyone's palate.

Punctual deliveries so that the food is ready for serving and distribution according to your event's plans.

Individualized boxed lunches to ensure every attendee gets their correct order.

Customizable food options to accommodate people with food restrictions or special diets.

Catering fulfillment, no matter the size of your party.

Delicious, signature treats with every boxed lunch.
Our Corporate Event Catering
Elevate your corporate and business events with top-notch catering and boxed lunches from Apple Spice Catering in Greenville, South Carolina. Whether you choose catering for breakfast, lunch, or dinner, we ensure you get the best food possible.
We offer hot and cold menu options, so you can get the ideal food for your business's event. Traditional catering is an excellent choice when you're unsure how many guests will be at the event or if you cannot contact them beforehand. We offer a popular hot food buffet option that lets guests customize their plates, as well as specialty boxed lunches that make it easy to distribute individualized meals to your visitors.
When you want catering in Greenville, South Carolina, our catering specialists will work with you to coordinate the food and setup so that everything is ready at your venue at the appropriate time. While we take our time preparing the food so that it arrives in optimal condition, we also ensure you get a quick and smooth delivery.
Order from Apple Spice Catering for your next Greenville, South Carolina, corporate event today!
Box Lunch Delivery Menu
Sandwich selections feature freshly-baked breads, fine meats and cheeses and crisp vegetables. Homemade soups, healthy salads and fresh bakery treats round out the box lunch menu, while breakfast offerings range from pastries and fruit to yogurt parfaits with berries and granola.
Box Lunch Delivery Menu
Catering Menu
Our corporate and business catering menu features delicious sandwich buffet platters, seasonal fruit and vegetable trays, fresh party salads, hot tender pot roast, our popular baked potato bar and selections of dessert and pastry trays.
Catering Menu
Holiday Menu
Make your holidays special with a delicious meal featuring roasted turkey, Virginia Baked Ham, tender pot roast, mashed potatoes and gravy, steamed vegetables, stuffing, and much more.
Holiday Menu
At Apple Spice Catering, we've been helping meet the needs of businesses, meetings and special events for over 30 years. Our premier boxed lunch and catering company delivers delicious, filling meals all throughout Greenville, South Carolina.
When you're in charge of ordering corporate or business meals, you can trust that you'll find something for everyone on your list on our menu. Plus, we always deliver on time, every time to help you stay on schedule.
We understand what it takes to make an event a success, and we look forward to providing irresistible meals for your employees, clients or guests.
Order Online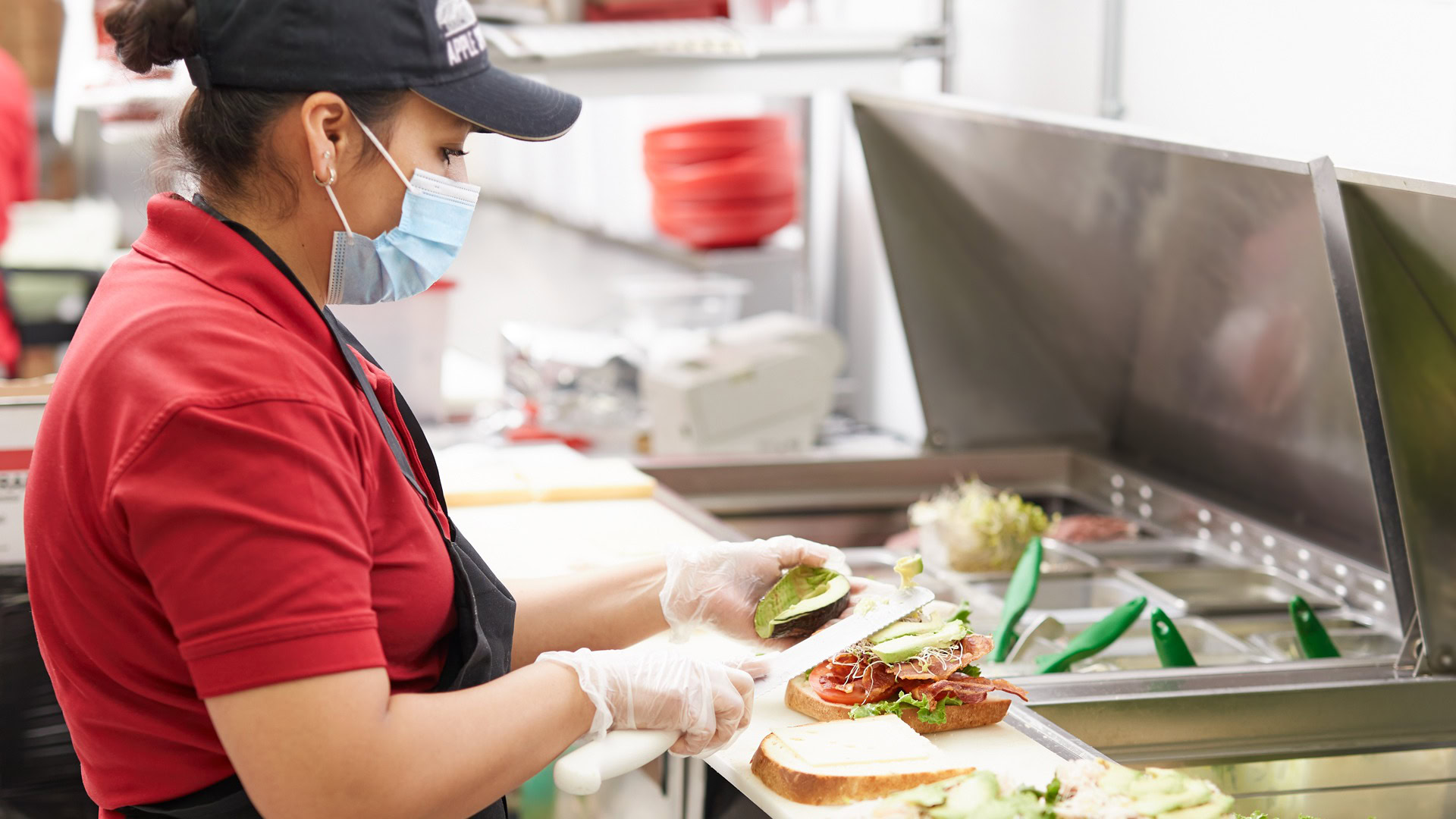 Meet Everyone's Needs With Individually Boxed Lunches
Whether you need a few lunches for an employee meeting or thousands of them for a large conference, Apple Spice has you covered with corporate boxed lunch catering. Your guests, team members and employees can indulge in everything from a hearty entree to a freshly baked treat. Best of all, we'll bring the meals right to you so you don't have to worry about a thing.
We guarantee that each boxed lunch will contain exactly what you ordered. Plus, to make distributing each meal easier, we label every box with the recipient's name. That means you won't have to worry about opening and closing each box to see what's inside, which helps save time and limits excessive handling.
Treat Your Employees, Clients or Guests to Hot and Cold Catering
Whether you need catering for a single department or a large special event, our lunch catering services in Greenville, South Carolina will exceed all your expectations.
On our menu, you'll find plenty of meal options for breakfast, lunch and dinner. From salad bars to taco bars, we have something for everyone. Everything on our hot and cold menu is made from premium ingredients for the best taste imaginable.
If you have any special requests, be sure to let our team know! Even if what you want is not on our menu, we'll do everything possible to ensure your needs are met and you are satisfied with your catering experience.
Experience a Fast, Easy Corporate Lunch Delivery Service
At Apple Spice Catering, we want you to be able to focus on your meeting or event without stressing about mealtime. When we deliver your boxed lunches, we'll also bring along plenty of essentials like plates and garbage bags. You'll have everything you'll need to host a seamless event.
For your convenience, we provide you with the option of scheduling your delivery on the same day or a future date.
Boxed Lunches and Catering Services in Greenville, South Carolina
Here at Apple Spice, our corporate catering experts are ready to prepare meals right and deliver them on time. From start to finish, we promise that you'll be working with satisfaction specialists who are dedicated to proving you with a positive catering experience.
To get started with our boxed lunches or catering services, be sure to reach out to our team by giving us a call at 864-775-5544.
Holiday Menu