DALLAS - TEXAS
Lunch Catering, Corporate Catering and Special Events
Interested in joining our Apple Spice team?
Click here to submit your application
ONLINE APPLICATION
Refer-a-Friend and get an Amazon Gift Card. (Call store for details)
Hours:
Inside Pick Up: Monday – Friday 8:00 am –2:00 pm
For Deliveries: Any time of day as scheduled
Box lunch delivery and catering are available any day at any time based on order size and availability. Call our catering specialists to schedule your event.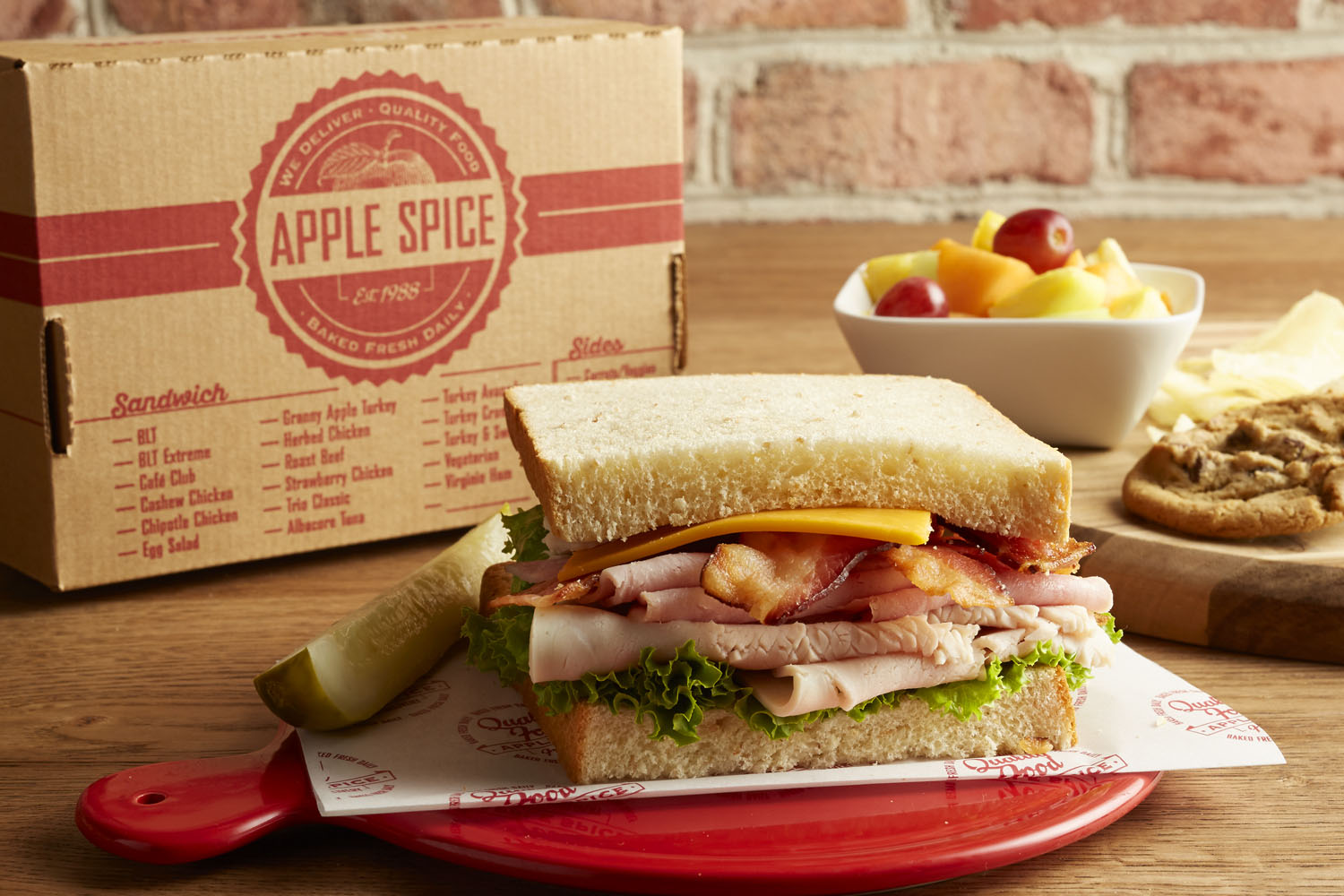 Box Lunch Delivery Menu
Our Dallas TX box lunch delivery service features freshly-baked breads, fine meats and cheeses and crisp vegetables. Homemade soups, healthy salads with delicious dressings and fresh bakery treats round out the perfect meal.
Box Lunch Delivery Menu
Corporate Catering Menu
Apple Spice brings corporate and business catering to Dallas, TX with delicious sandwich buffet platters, seasonal fruit and vegetable trays, fresh party salads, hot tender pot roast, our popular baked potato bar and selections of dessert and pastry trays.
Catering Menu
Holiday Menu
Make your holidays special with a delicious meal featuring roasted turkey, Virginia Baked Ham, tender pot roast, mashed potatoes and gravy, steamed vegetables, stuffing, and much more.
Holiday Menu