DALLAS - TEXAS
Lunch Catering, Corporate Catering and Special Events
Interested in joining our Apple Spice team?
Click here to submit your application
ONLINE APPLICATION
Refer-a-Friend and get an Amazon Gift Card. (Call store for details)
Hours:
Inside Pick Up: Monday – Friday 8:00 am –2:00 pm
For Deliveries: Any time of day as scheduled
Box lunch delivery and catering are available any day at any time based on order size and availability. Call our catering specialists to schedule your event.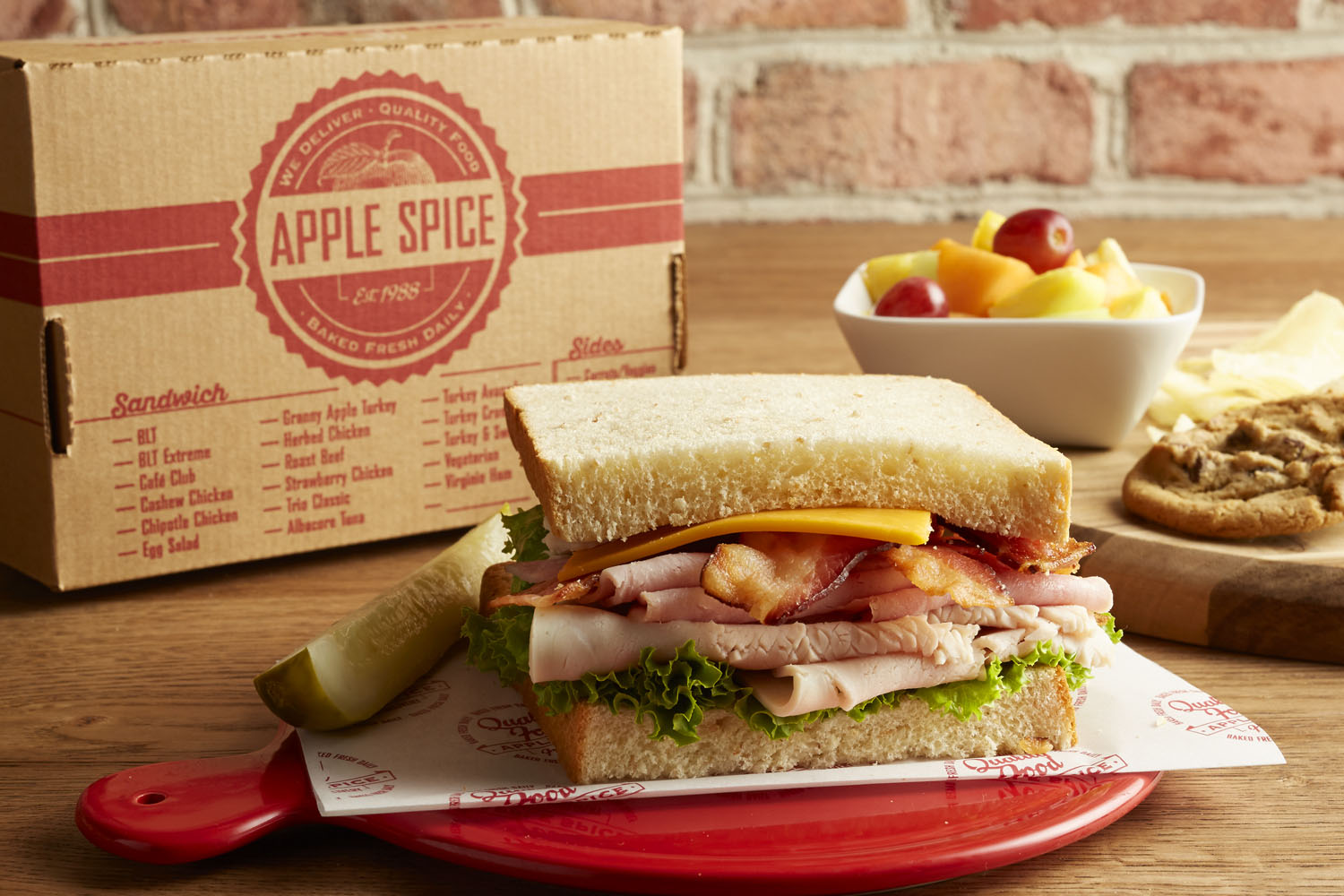 Box Lunch Delivery Menu
Our Dallas TX box lunch delivery service features freshly-baked breads, fine meats and cheeses and crisp vegetables. Homemade soups, healthy salads with delicious dressings and fresh bakery treats round out the perfect meal.
Box Lunch Delivery Menu
Corporate Catering Menu
Apple Spice brings corporate and business catering to Dallas, TX with delicious sandwich buffet platters, seasonal fruit and vegetable trays, fresh party salads, hot tender pot roast, our popular baked potato bar and selections of dessert and pastry trays.
Catering Menu
Holiday Menu
Make your holidays special with a delicious meal featuring roasted turkey, Virginia Baked Ham, tender pot roast, mashed potatoes and gravy, steamed vegetables, stuffing, and much more.
Holiday Menu
Lunch Catering in Dallas, TX
Here at Apple Spice Catering, we serve businesses and organizations across all industries, consistently providing irresistible foods made right and delivered on time. Whether we're handling your breakfast, lunch or dinner, you can feel confident knowing that our corporate catering company is taking care of all your needs.
We'll help you show your team that their work and contributions matter with a satisfying meal prepared just for them. Learn why countless businesses have trusted our boxed lunch and catering services for over 30 years.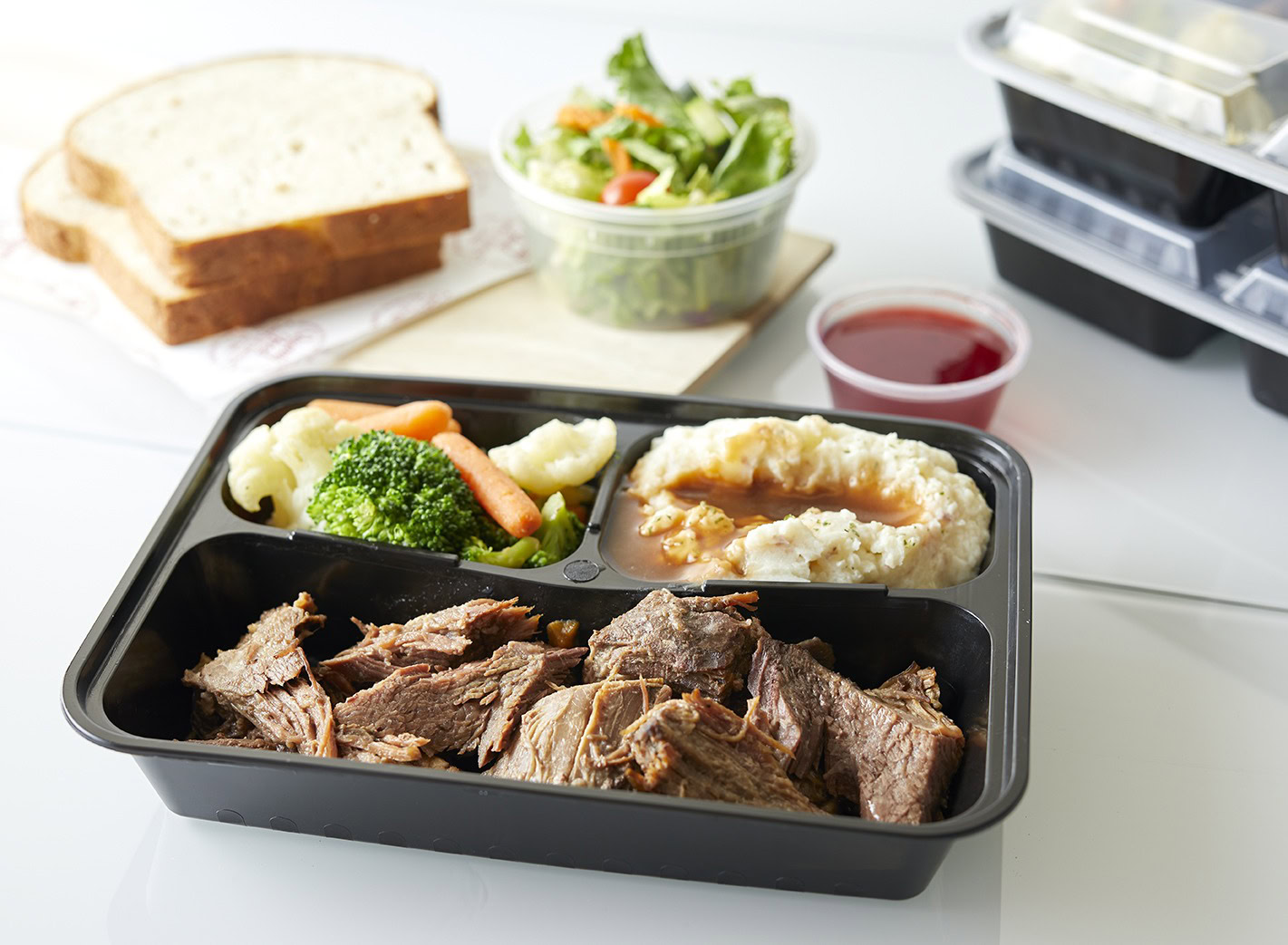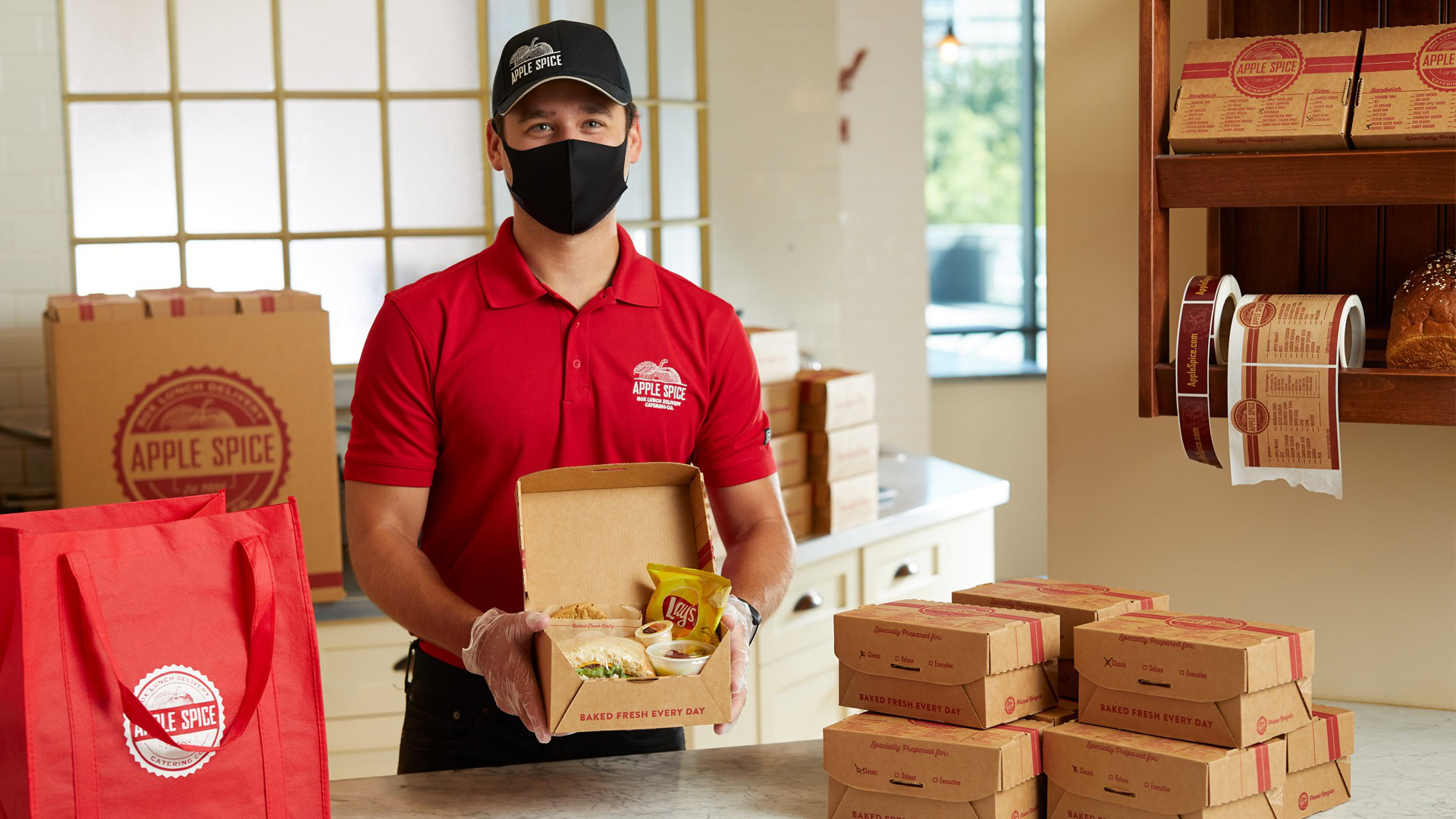 Serve Up Individually Boxed Lunches at Your Next Event
No matter if you are hosting a business luncheon with your clients or a company dinner, mealtimes have never been more easy and convenient. At Apple Spice, our boxed lunch contains an entire meal — even including dessert. We'll make sure each box has exactly what you ordered inside and then label the recipient's name on the outside, making it easy to distribute each one.
With the option of ordering anywhere from 5 to 5,000 boxed lunches, no matter the size of your event, we've got you covered.
Treat Your Team to Hot and Cold Catering
Looking for a simple yet satisfying way to serve breakfast, lunch or dinner to your team? Our corporate catering experts have a hot and cold menu with everything from build-your-own parfaits to sandwich platters.
Whether you need breakfast for an early morning board meeting or lunch catering for a conference in Dallas, Texas, our team will make sure everyone in attendance gets a flavorful and filling meal.
Catering Menu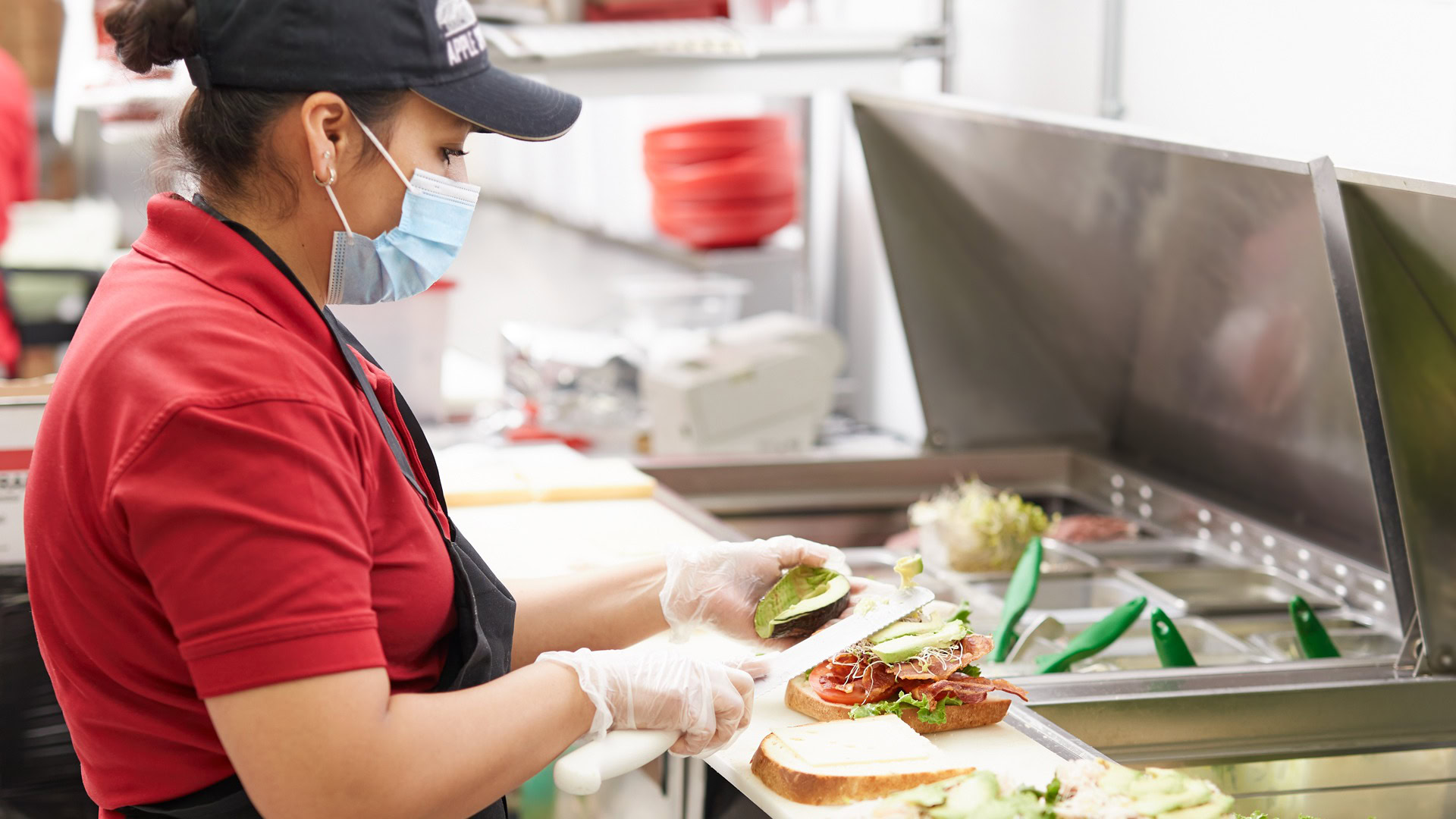 Experience Peace of Mind With Catering Done Right
Our catering company here in Dallas, Texas is dedicated to delivering professional and reliable services every time. Because we strive to ensure everyone's needs are taken care of, we always go the extra mile to take care of any special requests you might have.
Also, to make sure your boxed lunch or catering process runs smoothly, we'll bring along everything you'll need — ranging from plates to garbage bags — so you can run a seamless event.
Plan Your Next Corporate Breakfast, Lunch or Dinner in Dallas Today
With the option of scheduling same-day or future boxed lunch and catering, the team at Apple Spice Catering will make sure your meals are delivered when and where you need them.
To get started with our fast and easy catering services in Dallas, Texas, give us a call at 469-779-7511 or email our catering specialist at [email protected].
Contact Us Today