SAN ANTONIO - TEXAS
Corporate Catering Services & Box Lunch Delivery
Interested in joining our Apple Spice team?
Click here to submit your application
ONLINE APPLICATION
Hours:
Inside Pick Up: Monday – Friday 8:00 am –2:00 pm
For Deliveries: Anytime of day as scheduled
Free Delivery within 10 miles. Additional fee for outside normal delivery radius.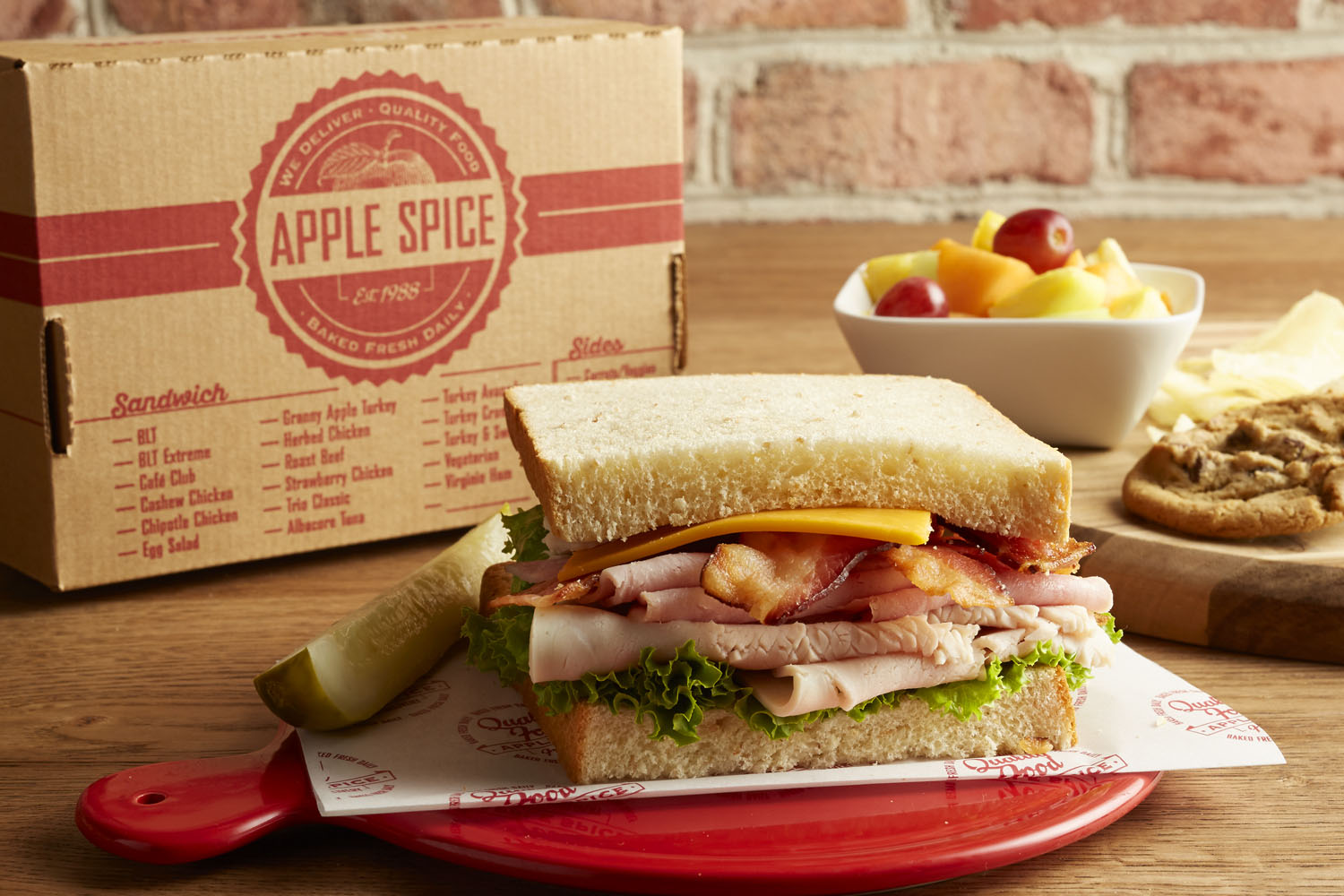 Box Lunch Delivery Menu
Our San Antonio box lunch delivery service features freshly-baked bread, fine meats and cheeses, and crisp vegetables. Homemade soups, healthy salads with delicious dressings and fresh bakery treats round out the perfect meal.
Box Lunch Menu
Catering Menu
Our corporate and business catering in San Antonio, TX offers delicious sandwich buffet platters, seasonal fruit and vegetable trays, fresh party salads, hot tender pot roast, our popular baked potato bar and selections of dessert and pastry trays – perfect for catering all types of events.
Buffet Style Catering Menu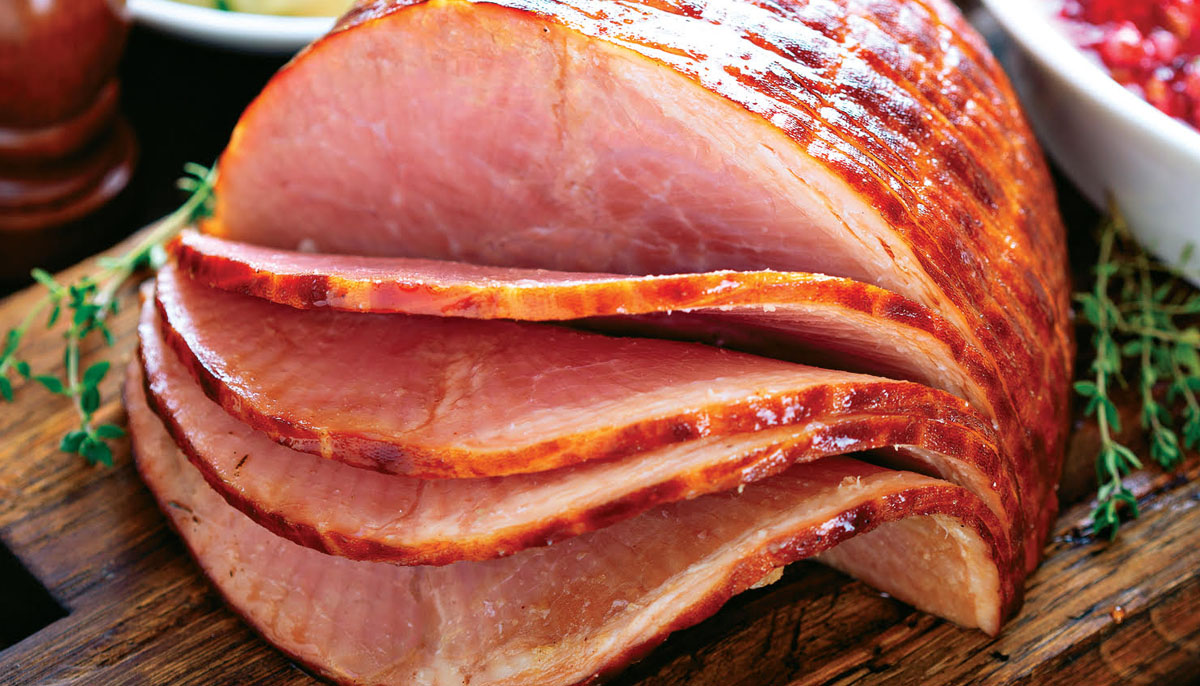 Holiday Menu
Make your holidays special with a delicious meal featuring roasted turkey, Virginia Baked Ham, tender pot roast, mashed potatoes and gravy, steamed vegetables, stuffing, and much more.
Holiday Menu
We opened our box lunch delivery and catering company in 1988, and we've been meeting the needs of a wide range of businesses, meetings and special events throughout the country ever since. Today, that includes San Antonio, Texas. Every day, our team makes premier meals from scratch — designed to satisfy everyone on your list.
Whether you need a few boxed lunches for your co-workers or catering for a large corporate event, we'll take care of every detail to ensure your meal is a success. Best of all, we deliver on time, every time so you can enjoy a mouthwatering meal exactly where and when you need it.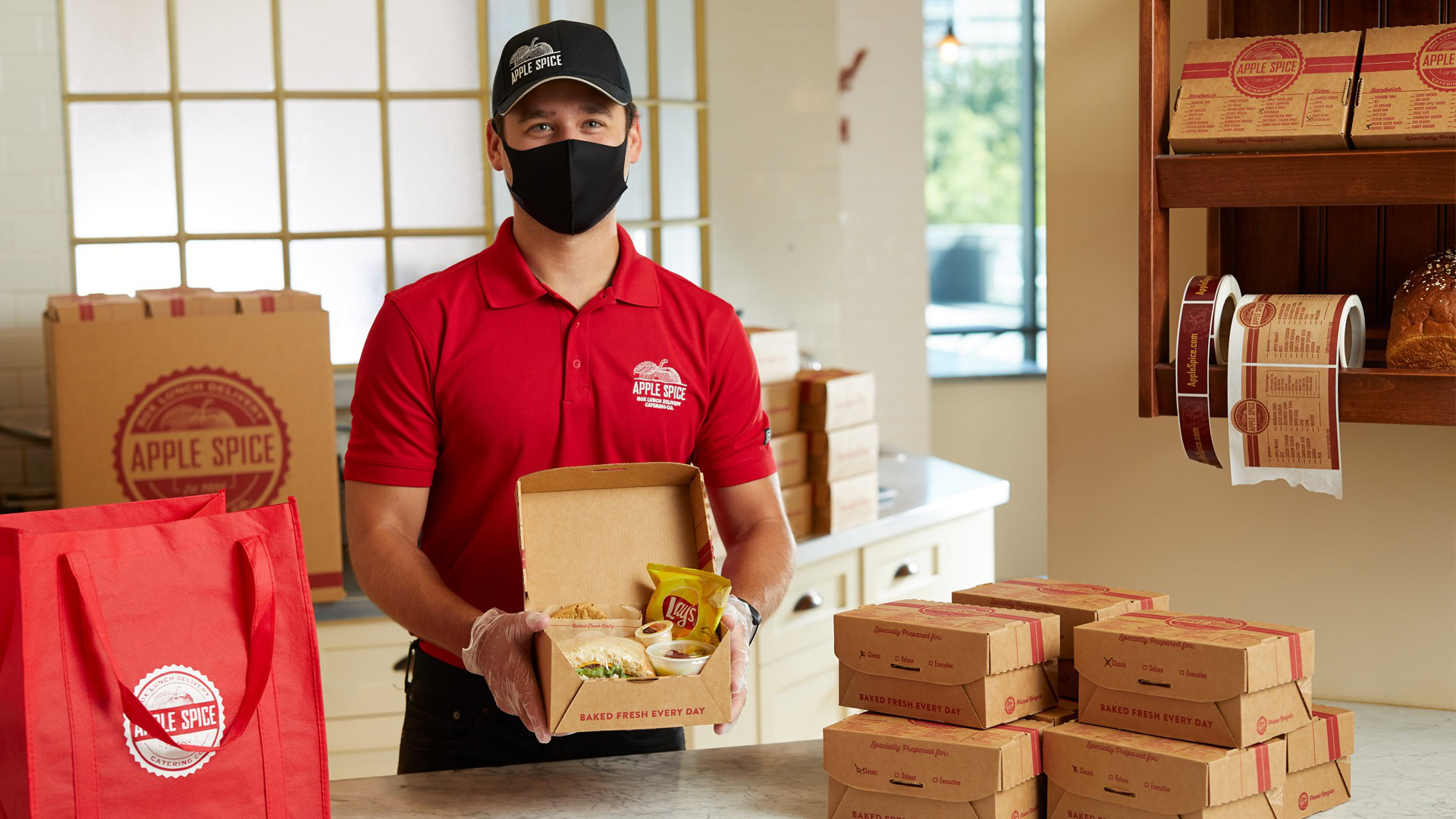 Treat Your Team to Boxed Lunches
Whether you need a few boxed lunches or thousands of them, Apple Spice has the capabilities to meet your specific needs in San Antonio, Texas. You can count on our individually packaged lunches to provide all of your teammates, clients and guests with a delicious, satisfying meal. Everything you order will be prepared fresh and packaged inside our secure boxes.
To make mealtime quick and easy, we label each recipient's name on the outside. You can correctly hand the boxes out to your team without having to open and close each one to see what's inside, limiting excessive handling and making meals safer.
Enjoy Hot and Cold Breakfast, Lunch and Dinner Catering
At Apple Spice, we offer corporate and business breakfast, lunch and dinner catering services in San Antonio, Texas. On our hot and cold menu, you're sure to find something for everyone — including vegetarians. From build-your-own breakfast parfaits to irresistible dessert trays, you'll find a large selection of food that your guests will find simply delicious.
Our catering service is ideal for feeding a single department, a midsize company or a large gathering. Just let us know what you'd like from our catering menu, how many people you are serving and when you need your meal delivered. Our team will handle the rest, ensuring the process is seamless and stress-free from start to finish.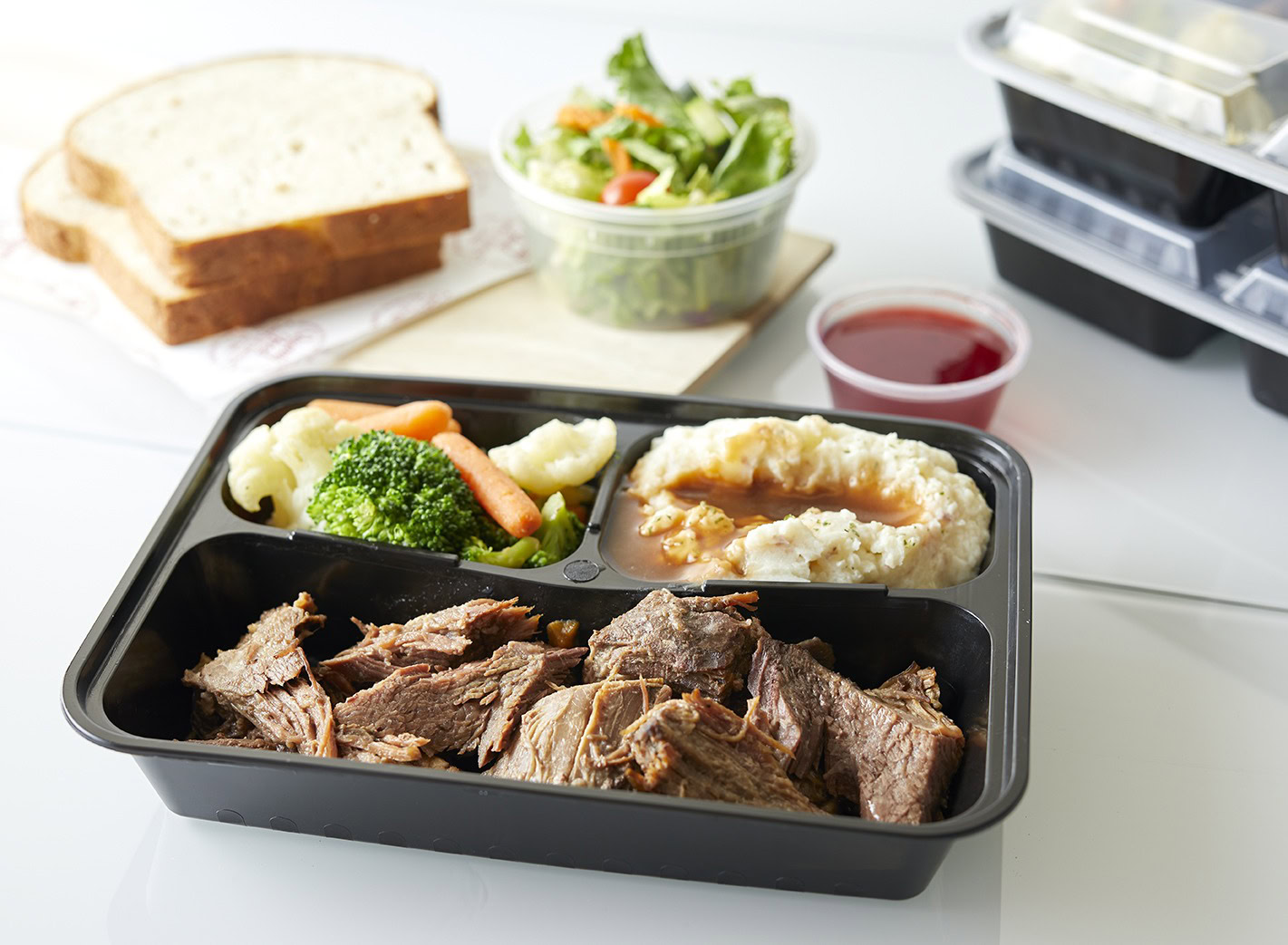 Partner With a Catering Company Dedicated to Exceeding Your Expectations
When you partner with Apple Spice, you'll experience catering done right. You can always expect fast, easy solutions to all your catering needs, which means you can solely focus on your next meeting or event.
You can also count on our team to go above and beyond for any special requests you might have — even if it's not on our menu. We'll do what it takes to ensure you are completely satisfied with both your meal and experience. Along with meeting special requests, we'll also bring along catering supplies ranging from plates to garbage bags so you'll have everything you need to host an unforgettable meal with your employees, clients or guests.
Schedule Your Boxed Lunch or Catering Delivery in San Antonio, Texas
Our team of corporate catering experts is ready to bring you delicious meals prepared correctly. We can provide you with your boxed lunches in a few hours or on a future date. No matter when you need your meal, you can count on us to deliver it fresh and on time.
If you're ready to get started, give us a call at 210-955-9800 or email our catering specialist in your area at [email protected].
Contact Us Today