THE WOODLANDS - TEXAS
Corporate Catering and Lunch Box Delivery
Interested in joining our Apple Spice team?
Click here to submit your application
ONLINE APPLICATION
Tel: 832-585-1493
Fax: 832-458-0940
Catering Specialist: [email protected]
Location:
The Woodlands, TX
25003 Pitkin Road, Suite F800
Spring, TX 77386
* Box lunch delivery available during normal business hours, M-F, 8 am – 2:00 pm. Advanced ordering highly recommended. When we run out of our fresh daily baked bread were done for the day.
* Box lunch delivery & catering is available ANY DAY at ANY TIME based on order size and availability. Call our catering specialists to schedule your event
* 24 hrs notice required for hot meals, breakfast and extended hours orders
Hours:
Inside Pick Up: Monday – Friday 8:00 a.m. – 2:00 p.m.
For Deliveries: Anytime of day as scheduled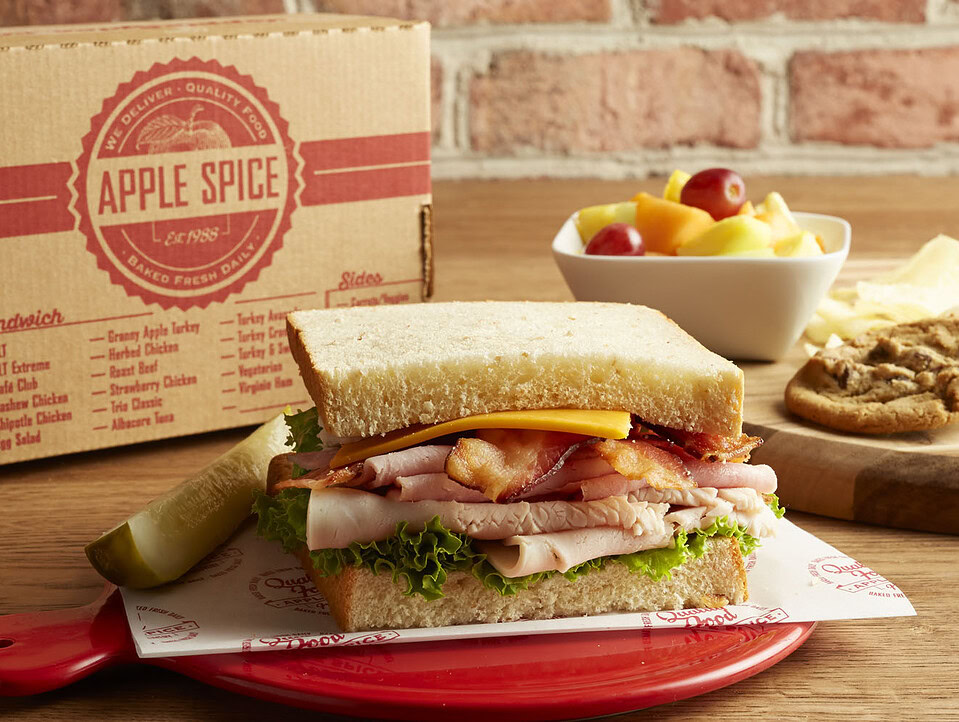 Box Lunch Delivery Menu
Our Woodlands, TX, box lunch delivery service features freshly baked breads, fine meats and cheeses and crisp vegetables. Homemade soups, healthy salads with delicious dressings and fresh bakery treats round out the perfect meal.
Box Lunch Menu
Catering Menu
Our corporate and business catering in the Woodlands, TX, offers delicious sandwich buffet platters, seasonal fruit and vegetable trays, fresh party salads, hot tender pot roast, our popular baked potato bar and selections of dessert and pastry trays — perfect for catering all types of events.
Catering Menu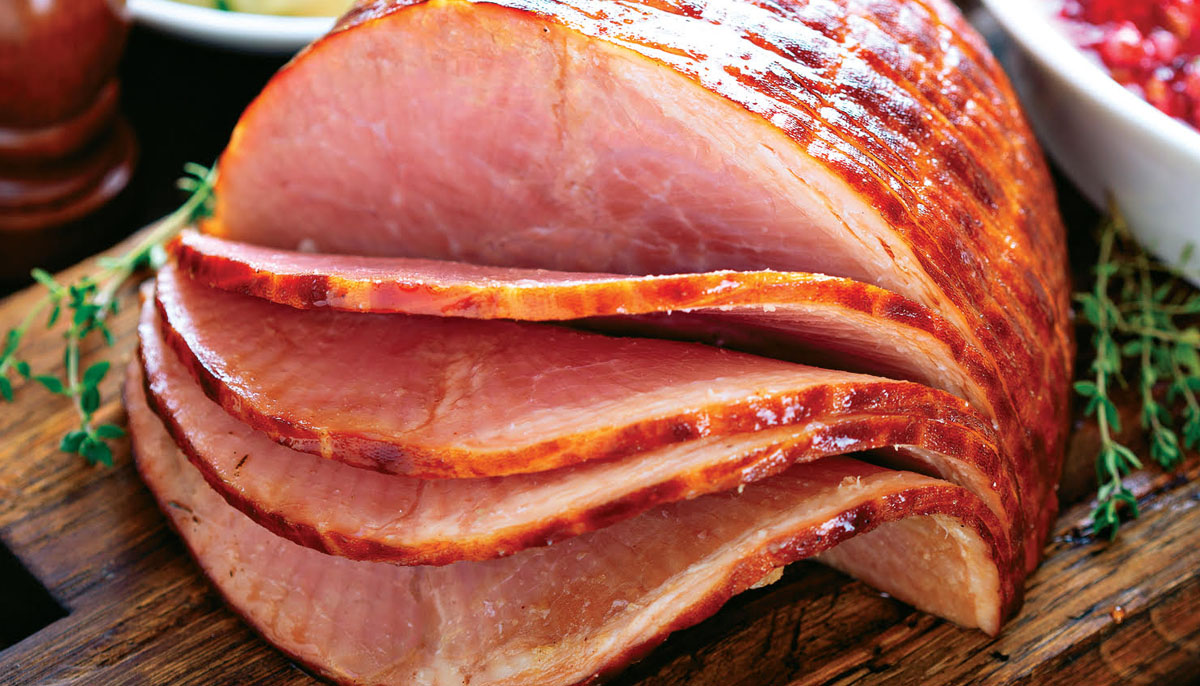 Holiday Menu
Make your holidays special with a delicious meal featuring roasted turkey, Virginia Baked Ham, tender pot roast, mashed potatoes and gravy, steamed vegetables, stuffing and much more.
Holiday Menu
Use Our Lunch Catering for Any Office Event
Show your employees you appreciate their hard work with our boxed lunch catering in Woodlands, TX. Whether there's an upcoming annual meeting or office celebration, our handcrafted meals will enhance any event. Or, if you want to give your workers an energy boost during a long day of work, you can do that with our tasty offerings, too!
Our meals are versatile and nutritious, making them ideal for any occasion or day of the week. We only use premium, fresh ingredients, so you can have peace of mind knowing your meal is as nutritious as it is delicious. When you order our one-of-a-kind boxed lunches in Woodlands, TX, everyone can reset themselves before the rest of the workday, creating a more positive office atmosphere.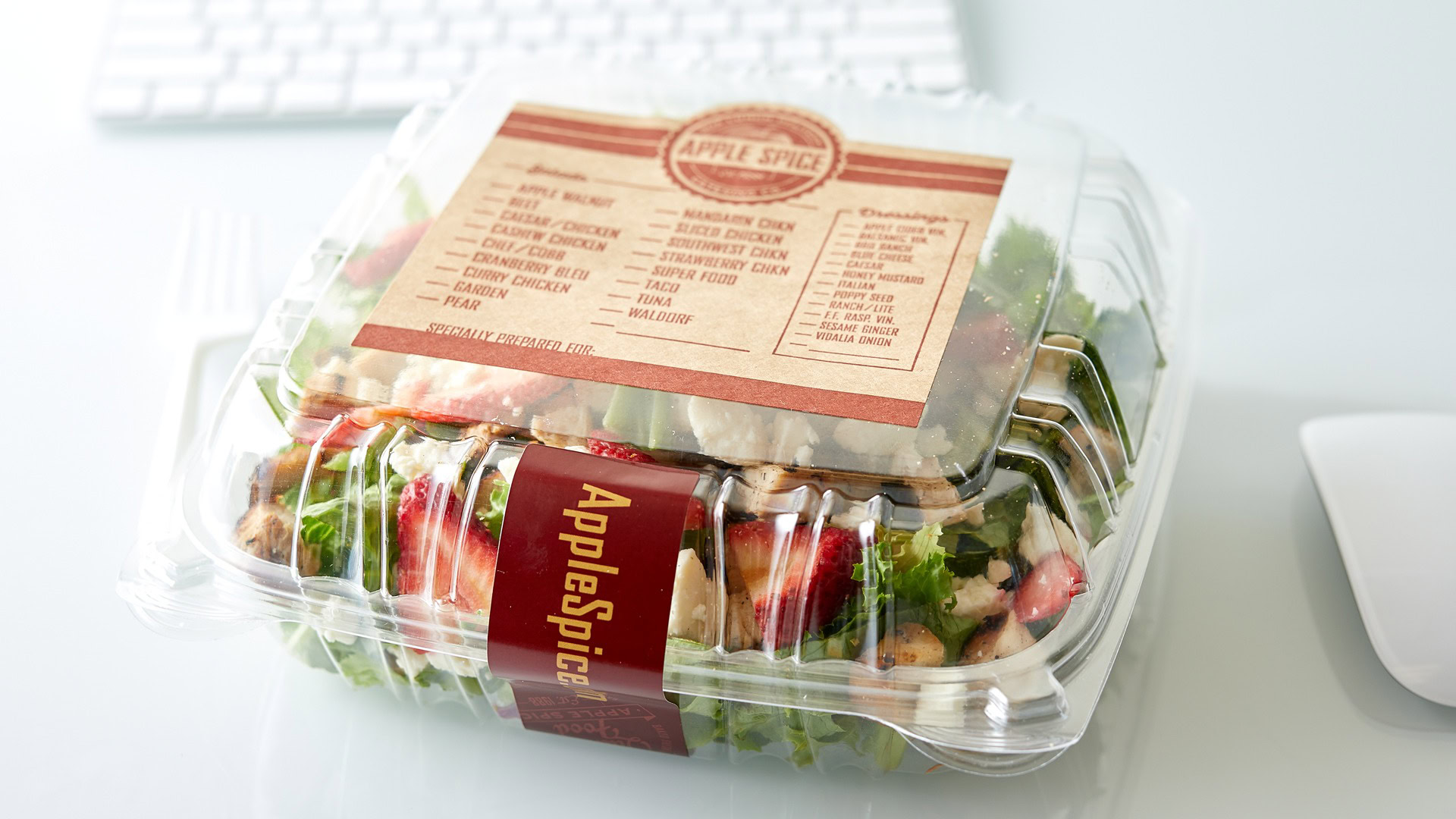 Try Every Item on Our Boxed Lunch Menu
Because we've been in the food delivery industry for over 30 years, we've streamlined our boxed lunch services to ensure every delivery goes according to plan. This way, you can count on your food being right and on time no matter what.
Even if everyone in your office has different preferences, we can handle it. Your workers can easily find a menu item to satisfy their cravings since we offer hot and cold meals — plus vegetarian-friendly options. From crisp salads and freshly baked bread to savory soups and sandwiches, your workers are bound to find a new go-to menu item.
We also handle special requests to ensure our meals are tailored to everyone's tastebuds, making our corporate lunch delivery in Woodlands, TX, ideal for everyone — even those with food restrictions.
Box Lunch Menu
Learn Why We're a Premier Catering Company in Woodlands, Texas
At Apple Spice, our entire team strives to provide one-of-a-kind services in the Texas area. Our lunch catering in Woodlands, TX, is an easy experience from start to finish. When you work with us, we will:
Deliver your food during the day as scheduled.

Provide trash bags, disposable utensils and plates.

Ensure your order is correct and on time.

Exceed your expectations with our high-quality standards.
As soon as you order from us, you'll discover why we're a leading catering company in Woodlands, TX. We go above and beyond to serve delectable, homestyle meals every time. Every boxed lunch order is important to us, and our team is dedicated to providing a top-tier experience for everyone who tries our food.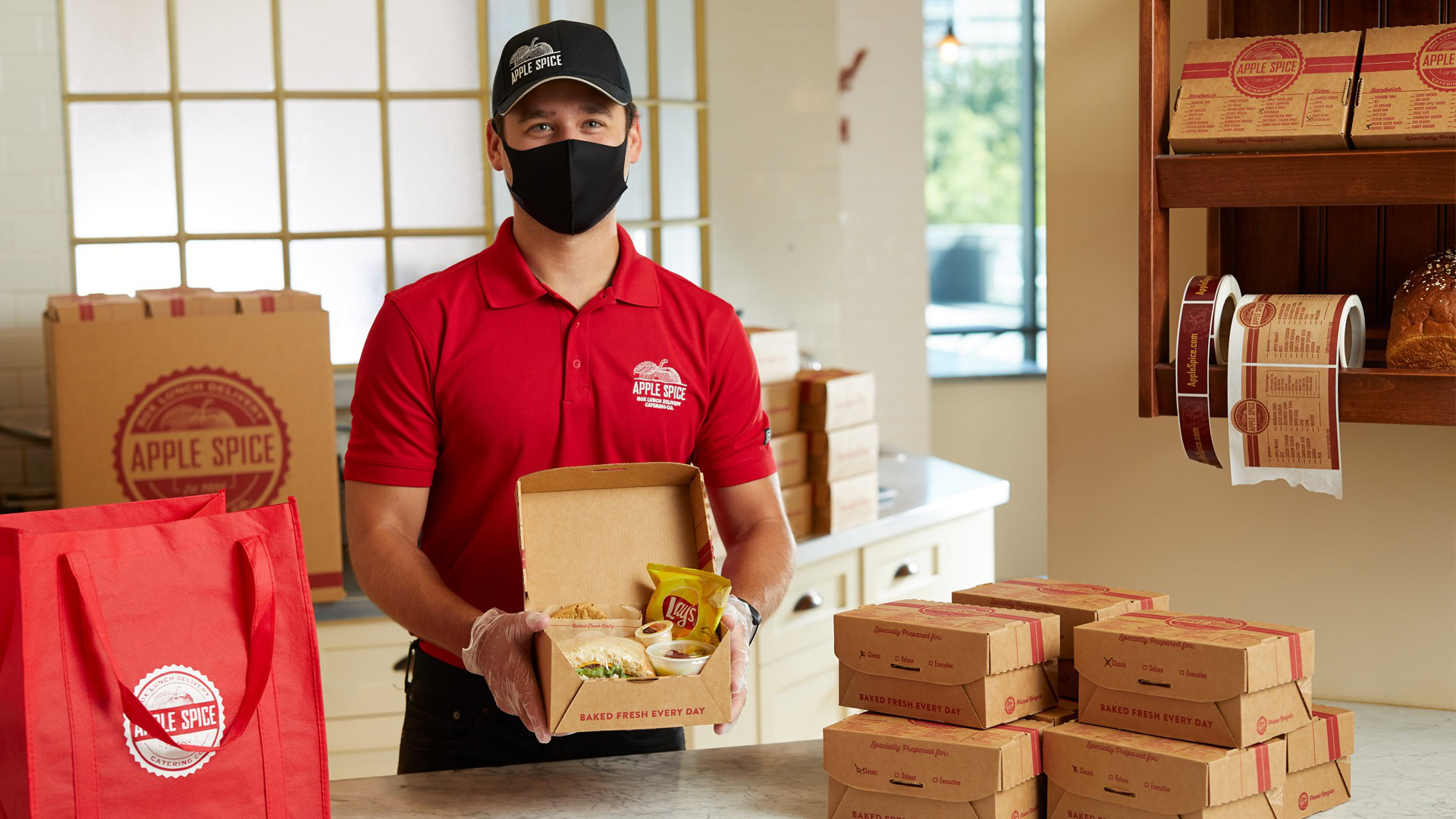 Transform Your Office Environment With Our Individual Lunches
If you're located in the Woodlands, TX, area, reward yourself and your employees with our individually packaged meals. Working with us means your food will always be ordered, delivered and delicious, so you can continue your workday normally until your meals arrive. We'll work around your schedule to deliver your food fresh — we can even accommodate same-day deliveries. To try our meals, all you have to do is find your favorite item on our menu and order.
If you prefer, you can also pick up your order from 8 a.m. to 2 p.m. Try our boxed lunches in Woodlands, TX, today. We can't wait to hear from you!
Contact Us Today