DAVIS & WEBER COUNTY - UTAH
FRESH LUNCH BOXES DELIVERY IN OGDEN, UTAH
Interested in joining our Apple Spice team?
Click here to submit your application
ONLINE APPLICATION
Tel: 801-475-8555
Catering Specialist: [email protected]
Location:
Davis & Weber County, Utah
148 West Patterson Street, Suite A,
Ogden, Utah 84401
Hours:
Monday – Friday 9:00 a.m. – 2:00 p.m.
Catering hours: Monday – Friday 8:00 a.m. to 8:00 p.m.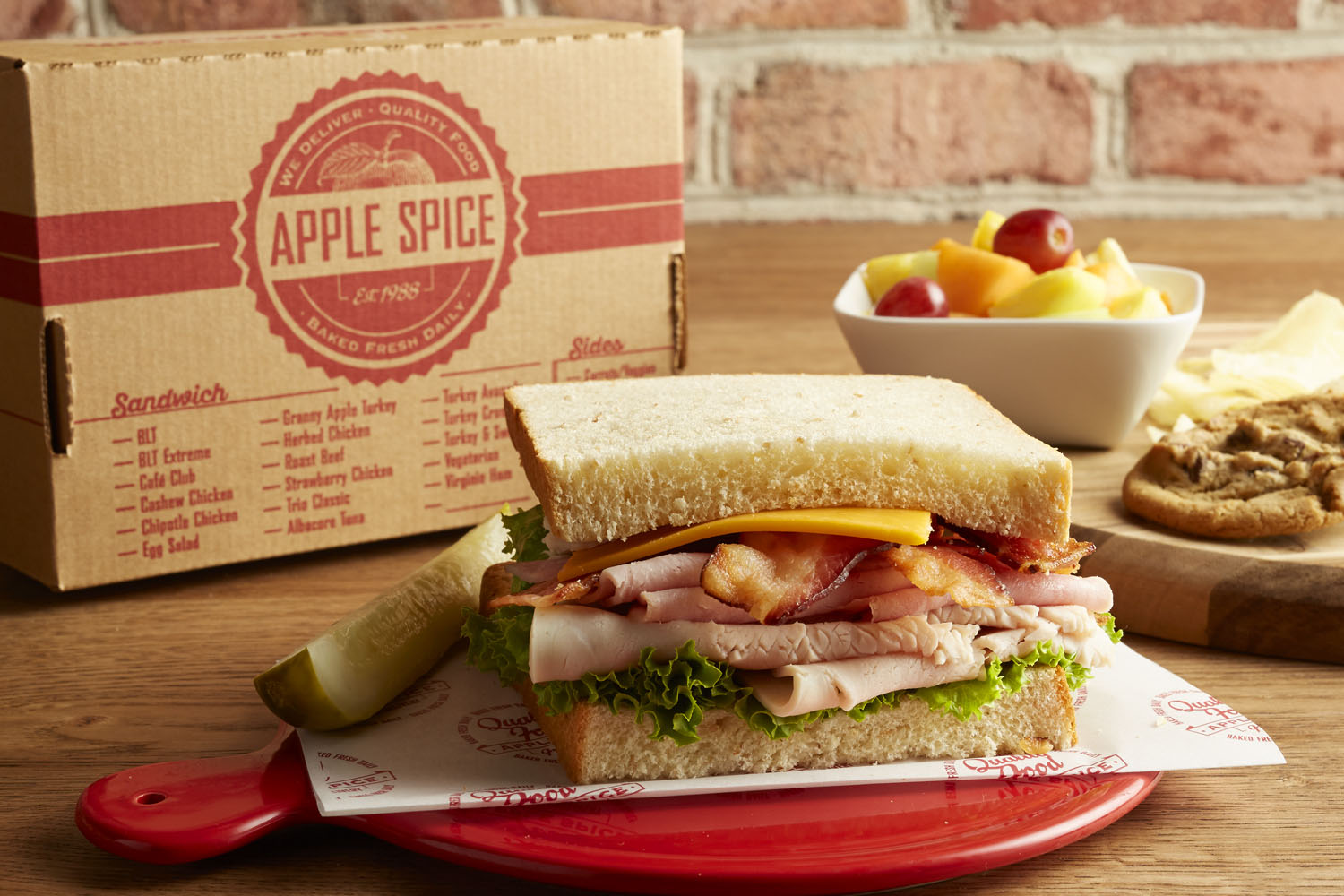 Box Lunch Delivery Menu
Get fresh catered lunches featuring in-house bread baking, fine meats and cheeses and crisp vegetables. Homemade soups, healthy salads and fresh bakery treats round out the box lunch menu, while breakfast offerings range from pastries and fruit to gourmet eggs and seasoned potatoes.
Box Lunch
Highly Rated Catering in Ogden, Utah
Our traditional corporate catering services in Davis & Weber County features delicious buffet platters that feature hot and cold options such as sandwiches, fresh party salads and seasonal fruit and vegetable trays or hot tender pot roast, our popular baked potato bar and even dessert and pastry trays.
Catering Menu
Summer Sizzle
Enjoy a delicious old fashion summer cookout featuring our grilled barbecue or teriyaki chicken, pulled bbq pork, meat kabobs, ribs, hot dogs, hamburgers and juicy steaks from our Steak Pit. Side dishes include baked beans, potato salad, coleslaw, corn on the cob and much more.
Holiday Menu
Make your holidays special with a delicious meal featuring roasted turkey, Virginia Baked Ham, cranberry chicken, honey pecan chicken, tender pot roast, mashed potatoes and gravy, steamed vegetables, stuffing, cranberry crunch cheesecake and much more.
Holiday Menu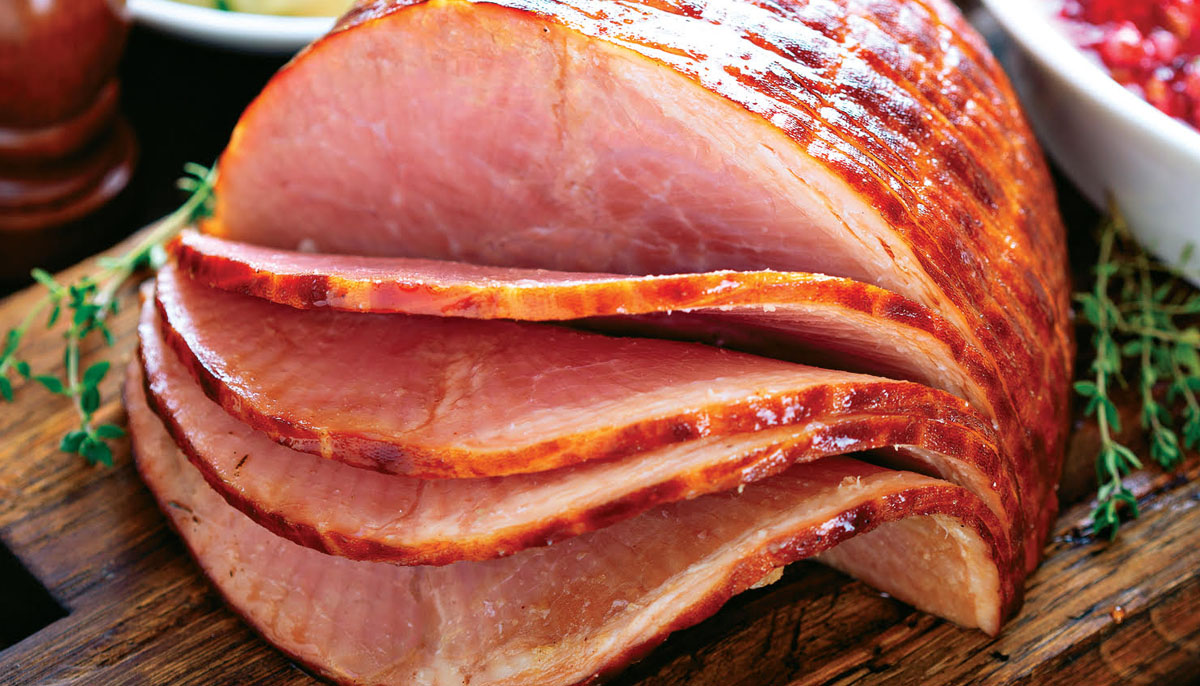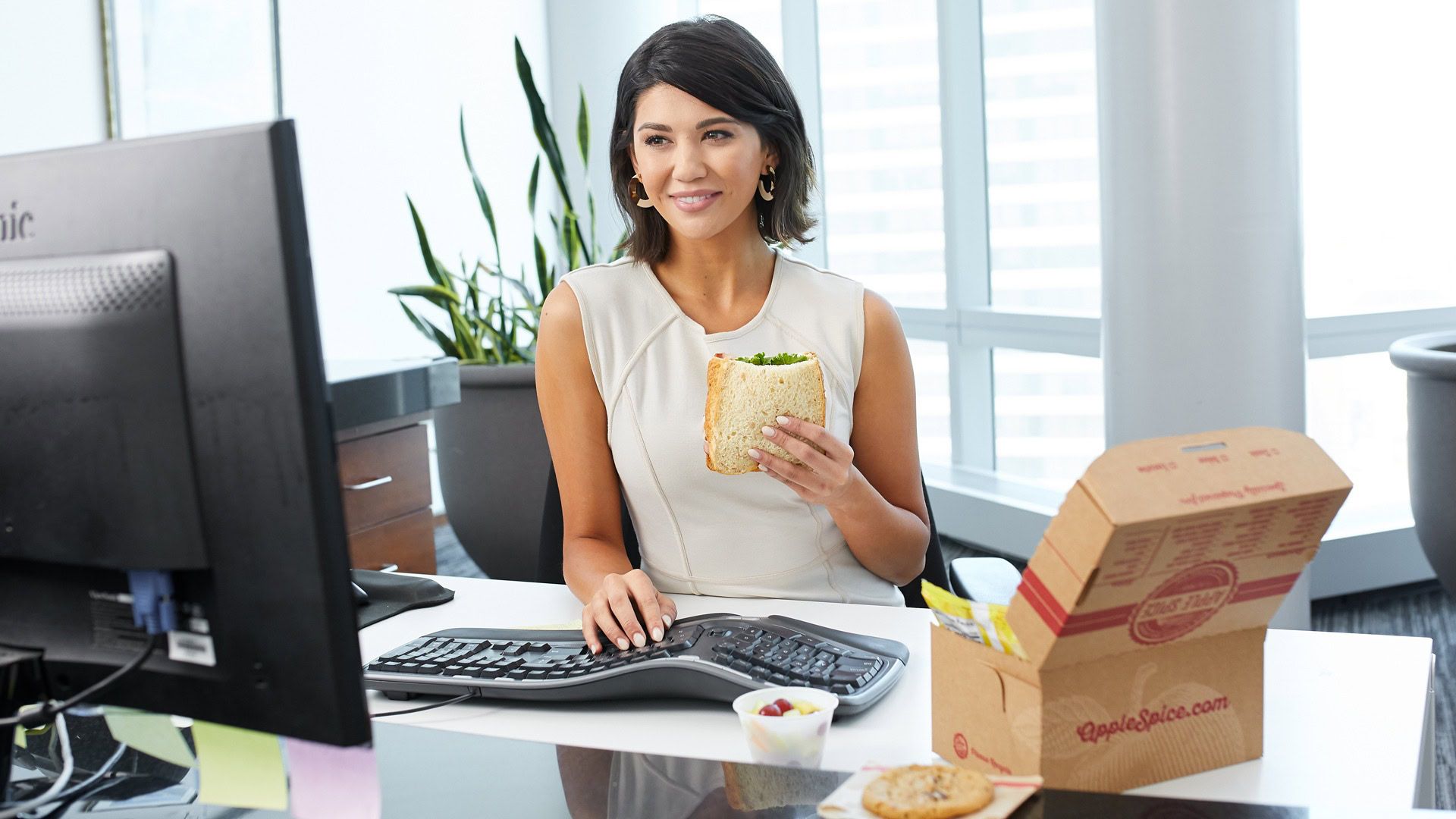 How Our Boxed Lunches Will Improve Your Utah Office
Ordering our boxed lunch catering in Weber County, UT, comes with more than a delicious meal. Your workers will feel appreciated, which will transform your office environment and boost your employees' productivity, even in the middle of a long day. Because our meals are packed with flavor and nutrients, they'll give everyone the energy they need to power through the rest of their work with increased efficiency.
Eating our individually packaged meals also enables you and your employees to reset before jumping back into work. Our corporate lunch delivery in Weber County, UT, is an ideal way to improve any day.
Explore Our Menu for Boxed Lunch Catering in Davis County, Utah
Whether you have a one-on-one meeting with a client or want to reward your workers with a mouthwatering meal, we have an extensive menu with something for everyone. Our classic boxed lunches in Davis and Weber County, UT, include one-of-a-kind sandwiches, soups, salads, wraps and desserts. We also bake our bread fresh every day, using premium ingredients and high-quality standards for all our handcrafted meals.
Because we want everyone to experience our tasty food, our team can customize your meal to suit any dietary restrictions or preferences, ensuring your order is exactly how you want it. We also offer vegetarian options that don't require additional customizations. Our goal is to make your meal match your cravings, so we'll work to accommodate any special requests, even if they're not on the menu.
Box Lunch Catering Menu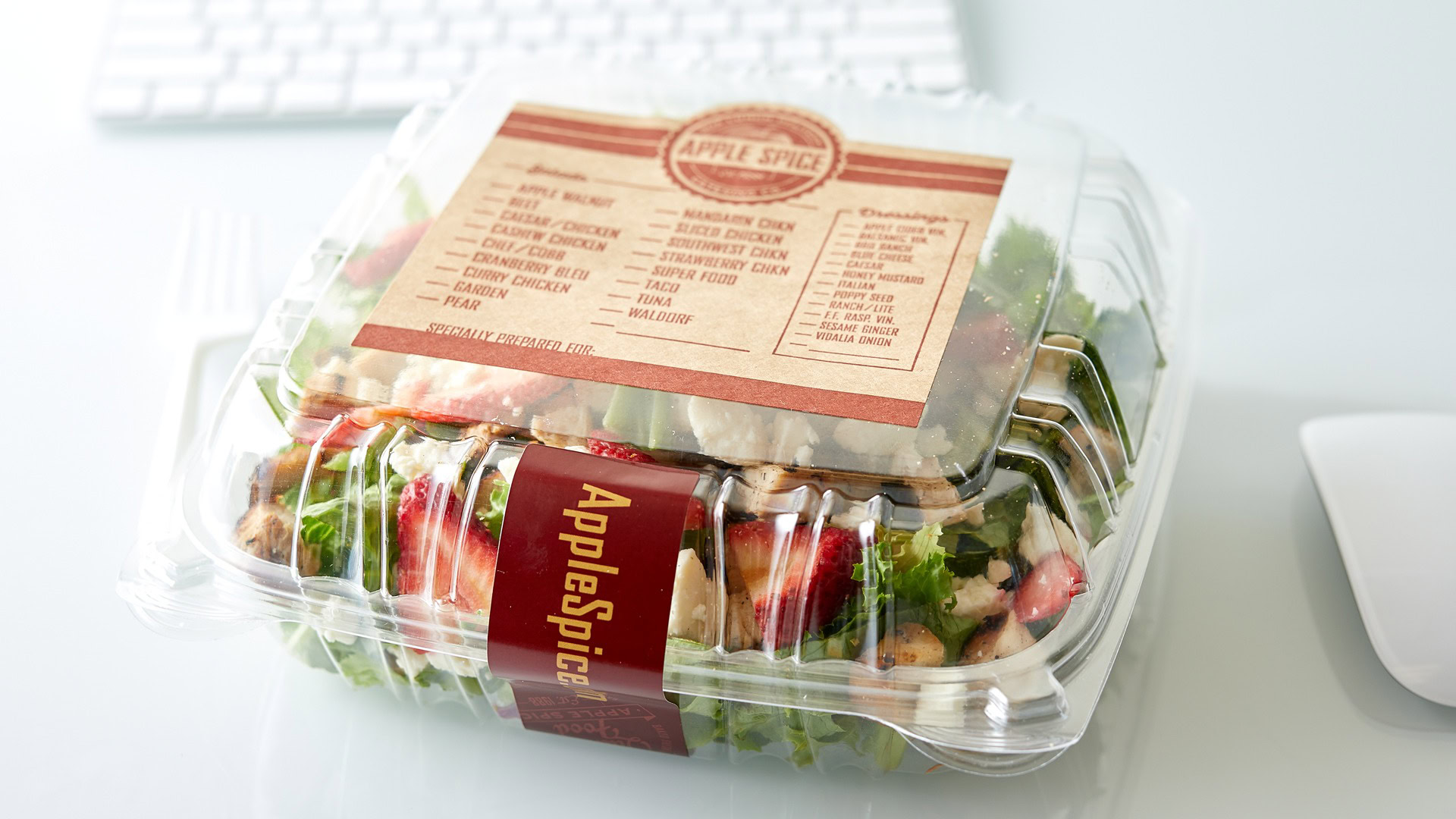 Add Our Handcrafted Lunches to Any Office Event
At Apple Spice, we strive to be one of the most convenient catering companies in Ogden, UT. We ensure you have all the supplies you need to enjoy your boxed lunches, as our team will bring trash bags and disposable plates and utensils with your delivery or anything else you need to make your lunch more enjoyable.
We also understand you have a limited amount of time to savor your meal during work, so we individually label each order, making everyone's lunch identifiable at a single glance. In addition to saving time, these labels also prevent multiple people from handling everyone's food.
To make the transition from lunch back to work especially smooth, we use disposable containers for all of our boxed lunch catering in Davis County, UT. These throwaway containers and accessories ensure there won't be any mess left behind, so you can eat at your desk or in the conference room. This way, you can maintain the office's cleanliness — all you have to do is throw out your box when you're finished.
Try Our Corporate Lunches at Your Upcoming Meeting
Next time you want to show your workers your appreciation for all their hard work, trust the experts. We'll work around your schedule to deliver mouthwatering meals that will give your employees the energy they need to finish their day stronger than they started it.
To try our exceptionally crafted boxed lunches in Davis and Weber County, UT, place an order online today to find your new go-to meal on our menu!
Contact Us Today