LOGAN - UTAH
Box Lunch Delivery and Office Catering
Interested in joining our Apple Spice team?
Click here to submit your application
ONLINE APPLICATION
Hours:
Monday – Saturday 8:00 am – 3:00 pm
Sunday Closed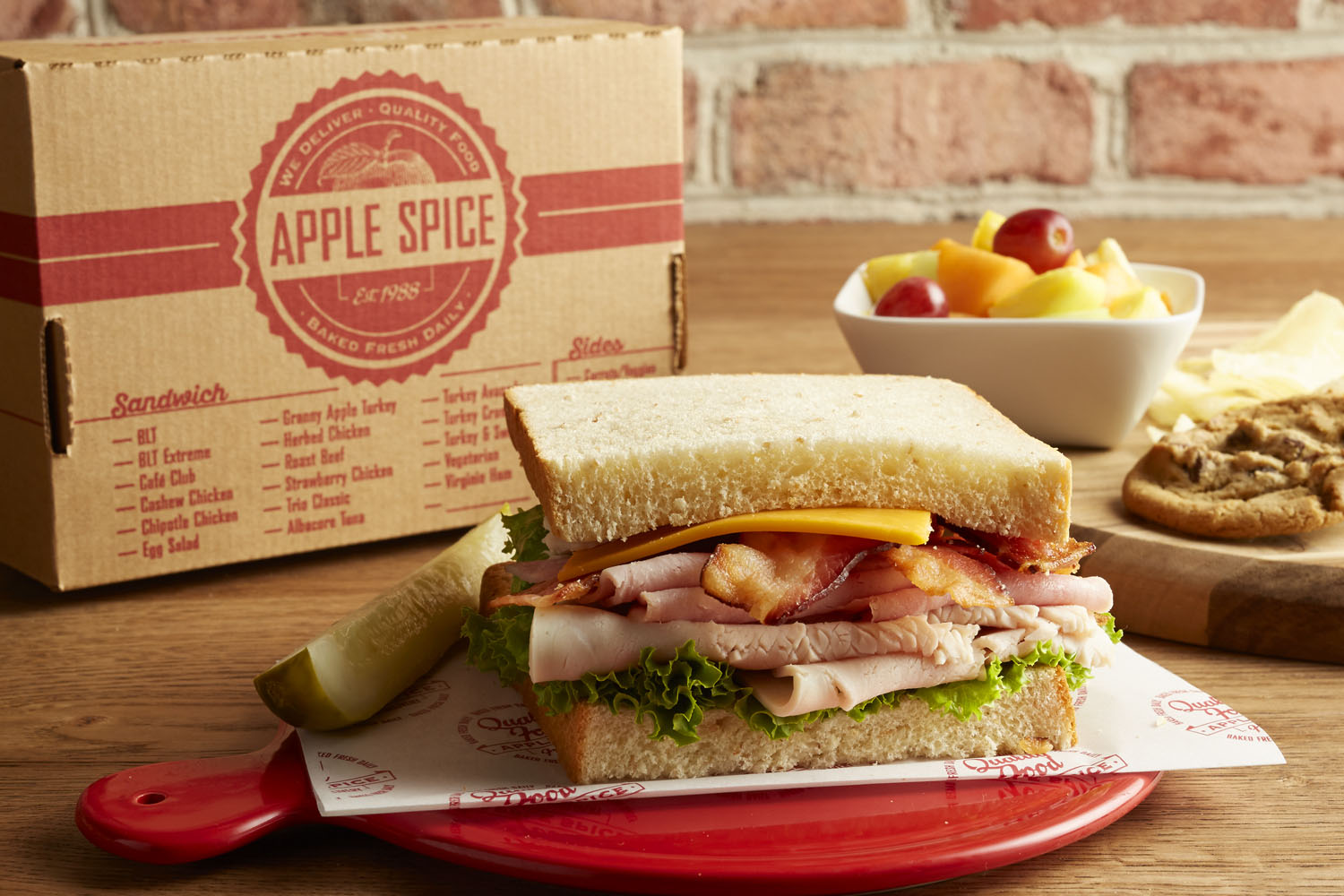 Box Lunch Delivery Menu
Our boxed lunch menu offers tasty freshly-baked breads, fine platters of meat and cheese and fresh vegetables. Choose from a hot or cold individually boxed catering of both lunch and breakfast selections such as homemade soups and healthy salads or gourmet egg and potato breakfasts.
Box Lunch Delivery Menu
Catering Menu
Our office catering menu offers traditional catering style meals that feature fresh sandwich buffet platters or hot tender pot roast and a slew of delicious sides such as our popular baked potato bar. Our traditional corporate catering menu in Logan UT offers a wide selection of meals for your next office event.
Catering Menu