LOGAN - UTAH
Box Lunch Delivery and Office Catering
Interested in joining our Apple Spice team?
Click here to submit your application
ONLINE APPLICATION
Hours:
Monday – Saturday 8:00 am – 3:00 pm
Sunday Closed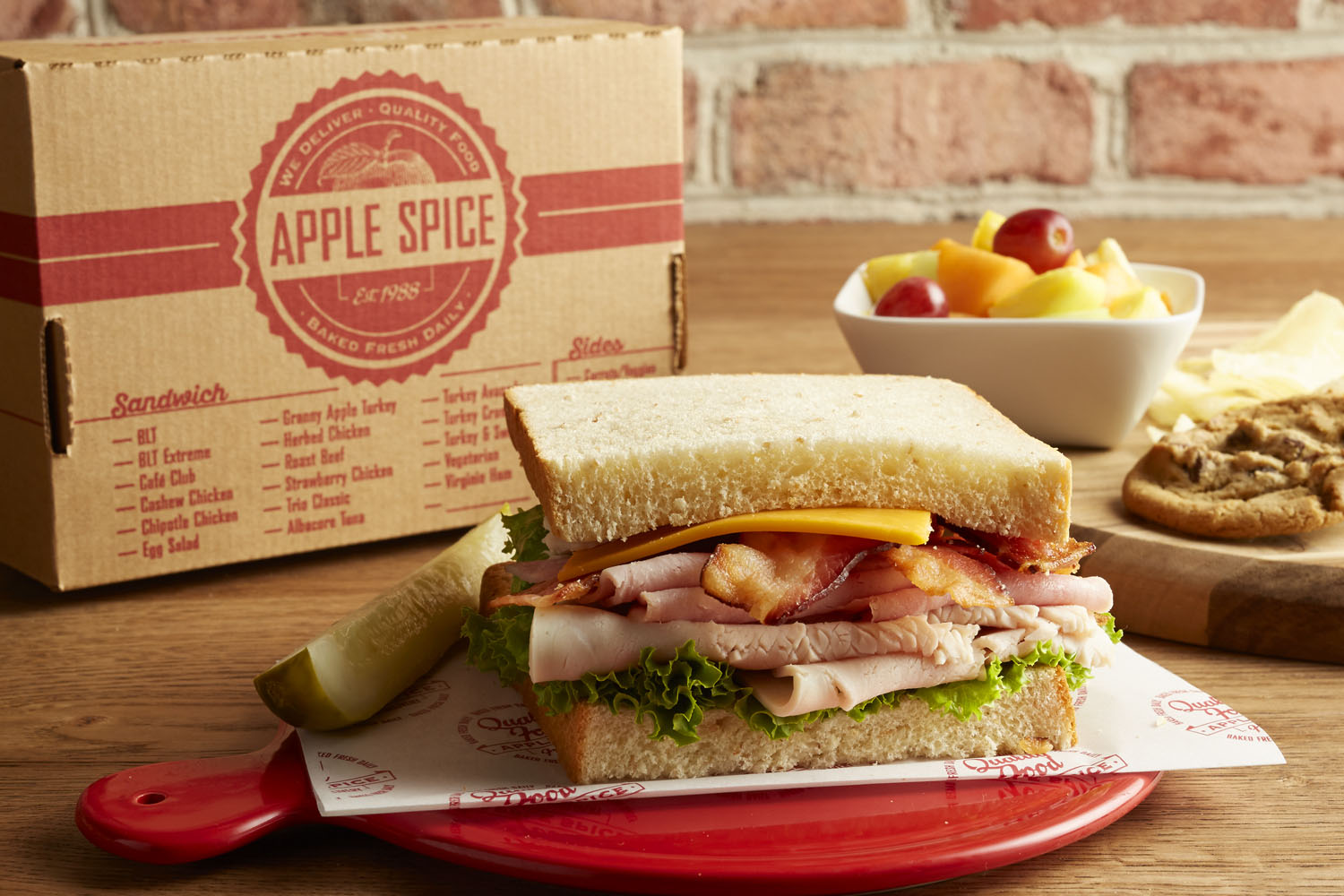 The Corporate Catering Experts
Make office mealtimes better than ever with corporate and boxed lunch catering from Apple Spice Catering in Logan, Utah. Our flexible team is committed to providing personalized, stress-free meals that arrive correctly and on time every time.
We can help you feed any group, from as few as five to as many as 5,000 individuals. Whether you're having a small lunch with your team or hosting a large corporate event, we'll take care of your catering needs to ensure everyone leaves satisfied with their meal.
Catering Menu
Box Lunch Catering in Logan, Utah
Our boxed lunch menu offers tasty freshly-baked bread, fine platters of meat and cheese and fresh vegetables. Choose from a hot or cold individually boxed catering of both lunch and breakfast selections such as homemade soups and healthy salads or gourmet egg and potato breakfasts.
Box Lunch Delivery Menu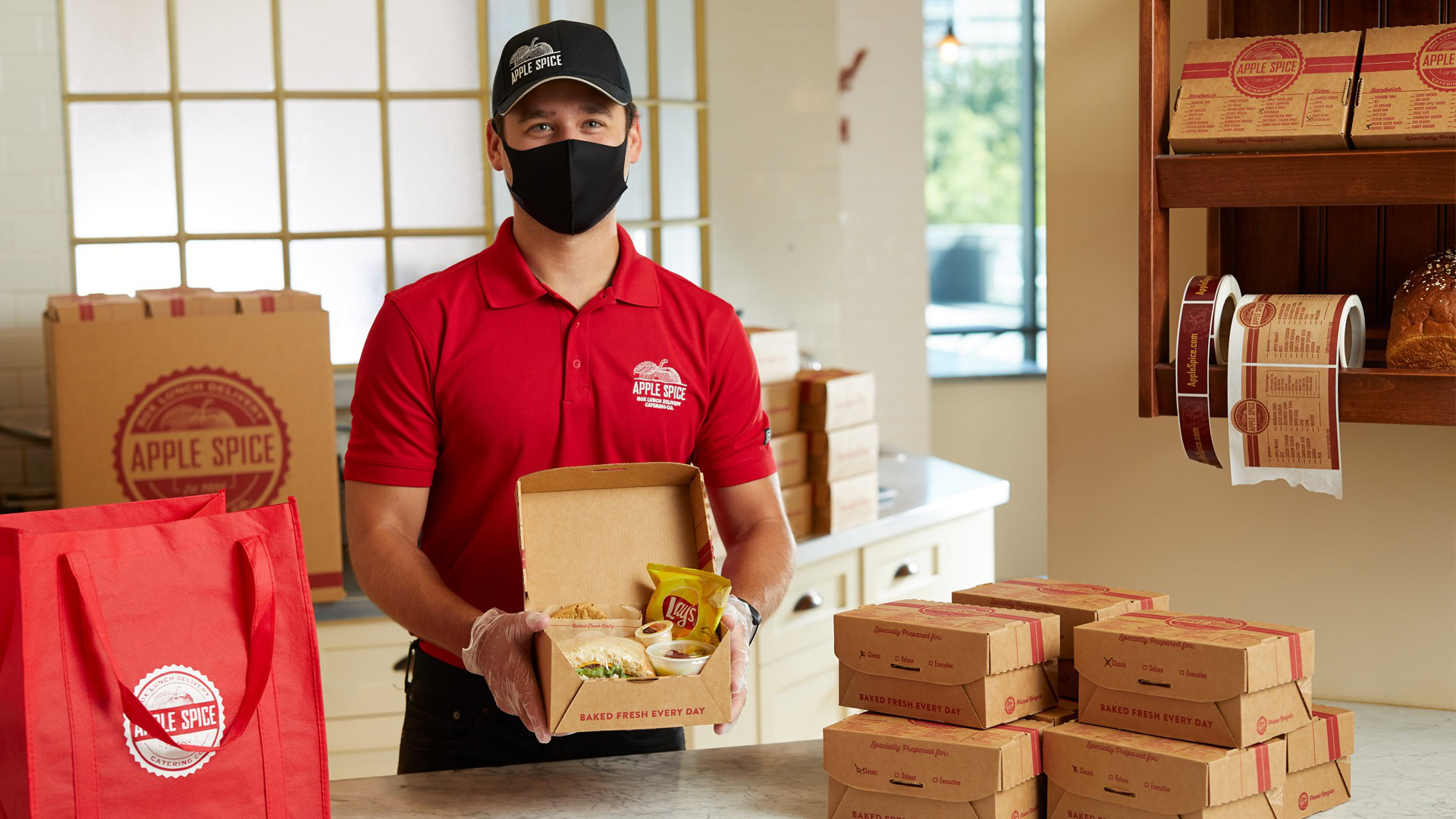 Catering Menu
Our office catering menu offers traditional catering style meals that feature fresh sandwich buffet platters or hot tender pot roast and a slew of delicious sides such as our popular baked potato bar. Our traditional corporate catering menu in Logan, Utah, offers a wide selection of meals for your next office event.
Catering Menu
Holiday Menu
The holidays are a great time to show your appreciation for your employees or clients. Thank your team for a year of great work by treating them to a special meal this holiday season with catering or boxed lunch options from our holiday menu.
With Apple Spice lunch catering in Logan, Utah, your team can enjoy delicious holiday favorites like Virginia baked ham, roasted turkey, mashed potatoes and gravy, and decadent seasonal desserts.
Holiday Menu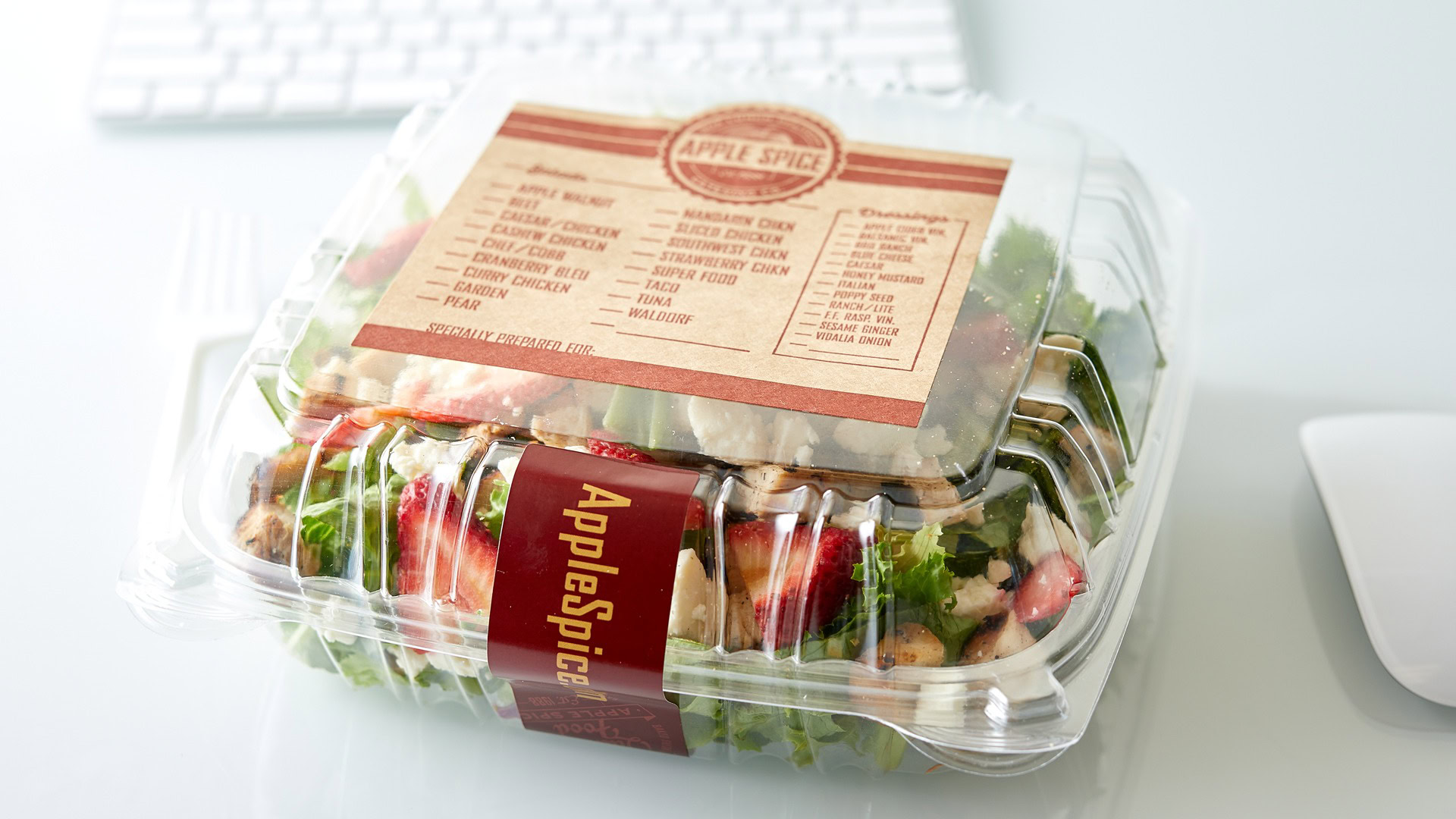 Top Logan, Utah Catering
Whether you want catering or boxed lunch delivery, you can be sure everyone in your group will be satisfied with their meal. We offer a wide array of options on each menu, including choices for vegetarians and those with dietary restrictions.
Our boxed lunches are a great solution for quick and easy mealtimes, with all-in-one boxes prepared for each individual on your list. Our team of satisfaction specialists labels each meal for convenience, so it's easy for you to match the right meal to each of your team members.
If you have a special request for your meal, we'll always do our best to accommodate it, even if it's not on our menus.
Office Catering Made Simple
When your trust Apple Spice Catering for corporate lunch delivery in Logan, Utah, your meals are prepared fresh and delivered directly to your office exactly when you need them. We make everything on our menu with premium ingredients, from our fresh-baked bread to our simple yogurt parfaits.
Corporate catering and boxed lunch delivery are our only priorities, so we work hard to meet and exceed your expectations for each meal. With no dining rooms or other services, our process is simple — we make your food in our kitchen and deliver it quickly so you can enjoy your meal.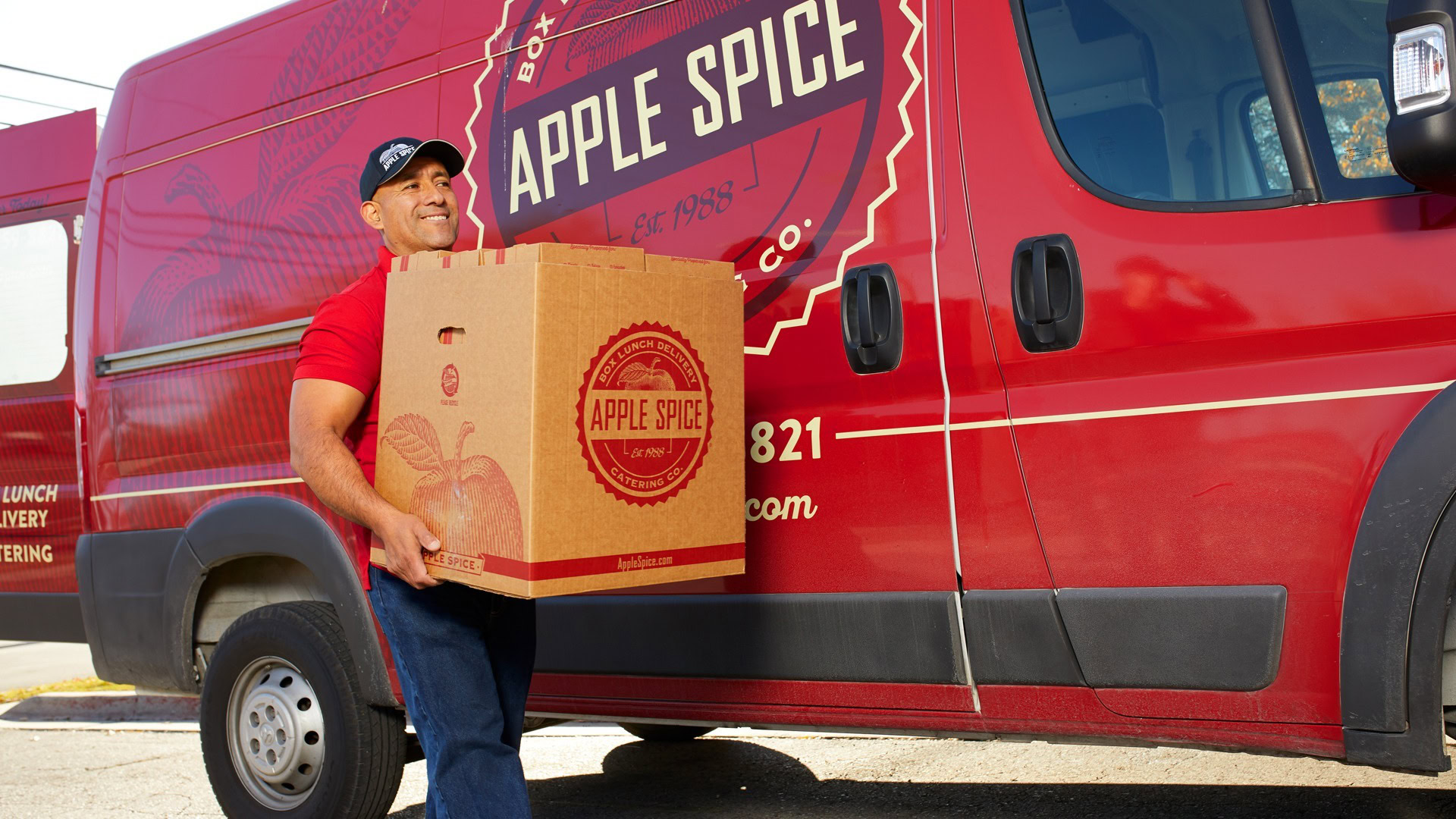 Place Your Order for Boxed Lunches in Logan, Utah
With more than 30 years of experience, Apple Spice Catering has become one of the most trusted corporate catering companies in Logan, Utah. Our team works with you to ensure your meal is exactly as you envisioned it.
Place your order using our online order form for same-day delivery, or plan ahead and schedule catering for a future event.
Contact Us Today