Tel: 801-359-8821
Fax: 801-363-2323
Catering Specialist: [email protected] "Jackie"
Location:
Salt Lake Valley
1290 West 2320 South, Ste A
Salt Lake City, UT 84119
Hours:
Monday – Friday 10:00 am – 2:00 pm
Catering office hours: Monday – Friday 9:00 am – 4:00 pm
Corporate Catering, Business Lunches, Box Lunch Delivery, and Dine-In Cafe in the Salt Lake Valley.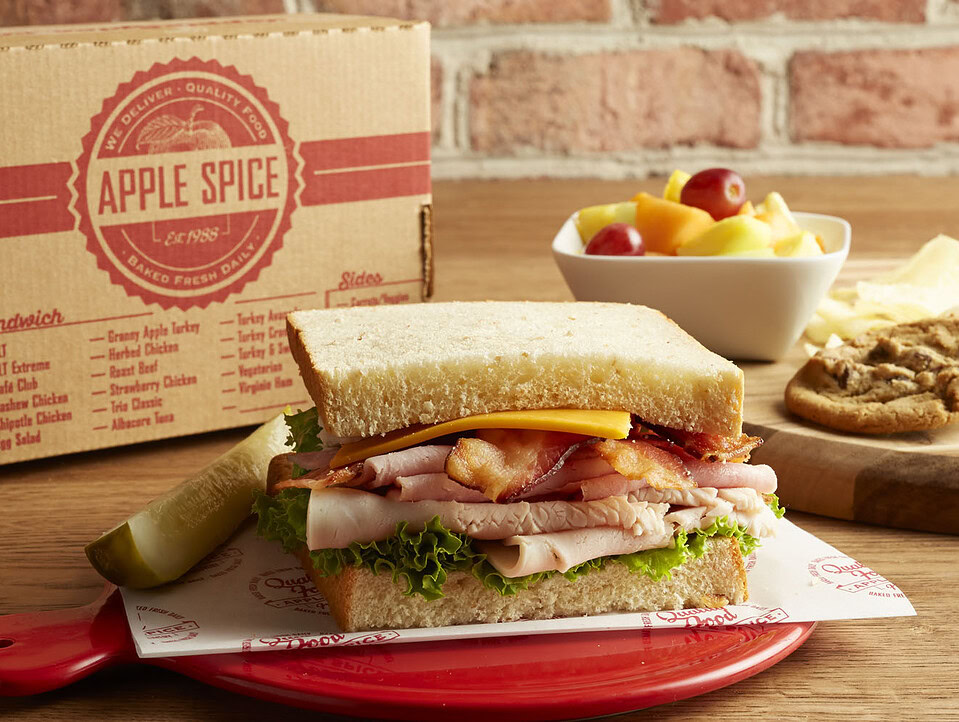 Box Lunch Delivery Menu
Get the best local catering selections including our special freshly-baked breads, fine meats and cheeses and crisp vegetables. Homemade soups, healthy salads and fresh bakery treats round out the box lunch menu, while breakfast offerings range from pastries and fruit to gourmet eggs and seasoned potatoes.
Box Lunch Delivery Menu
Catering Menu
Our corporate lunch and catering business menu features delicious sandwich buffet platters, seasonal fruit and vegetable trays, fresh party salads, hot tender pot roast, our popular baked potato bar and selections of dessert and pastry trays.
Catering Menu
Summer Sizzle
Enjoy a delicious old fashion summer cookout featuring our grilled barbecue or teriyaki chicken, pulled bbq pork, meat kabobs, ribs, hot dogs, hamburgers, and juicy steaks from our Steak Pit. Side dishes include baked beans, potato salad, cole slaw, corn on the cob and much more.
Summer Sizzle Menu
Holiday Menu
Make your holidays special with a delicious meal featuring roasted turkey, Virginia Baked Ham, cranberry chicken, honey pecan chicken, tender pot roast, mashed potatoes and gravy, steamed vegetables, stuffing, cranberry crunch cheescake and much more.
Holiday Menu