Hours:
Hours: Monday – Friday 8:00 am – 3:00 pm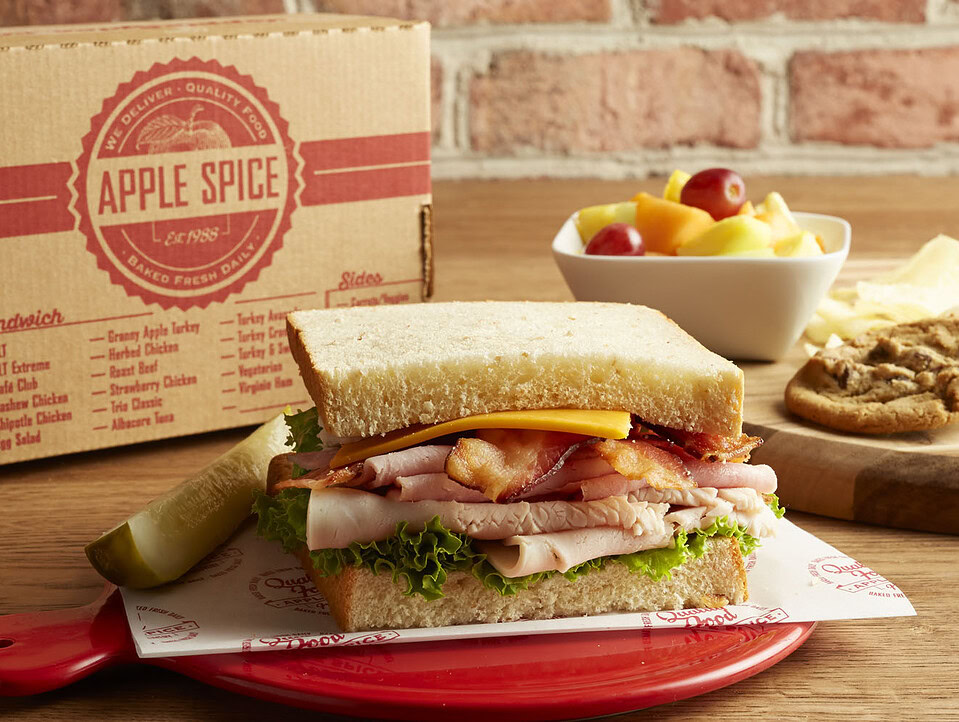 Box Lunch Delivery Menu
Corporate catering offered here in Richmond featuring freshly-baked bread, fine meats and cheeses, and crisp vegetables. Homemade soups, healthy salads and fresh bakery treats round out the box lunch menu, while breakfast offerings range from pastries and fruit to gourmet eggs and seasoned potatoes.
Box Lunch Delivery Menu
Catering Menu
Our corporate and business catering menu features delicious sandwich buffet platters, seasonal fruit and vegetable trays, fresh party salads, hot tender pot roast, our popular baked potato bar and selections of dessert and pastry trays.
Catering Menu
Summer Sizzle
Enjoy a delicious old fashion summer cookout featuring our grilled barbecue or teriyaki chicken, pulled bbq pork, meat kabobs, ribs, hot dogs, hamburgers, and juicy steaks from our Steak Pit. Side dishes include baked beans, potato salad, cole slaw, corn on the cob and much more.
Summer Sizzle Menu
Holiday Menu
Make your holidays special with a delicious meal featuring roasted turkey, Virginia Baked Ham, cranberry chicken, honey pecan chicken, tender pot roast, mashed potatoes and gravy, steamed vegetables, stuffing, cranberry crunch cheescake and much more.
Holiday Menu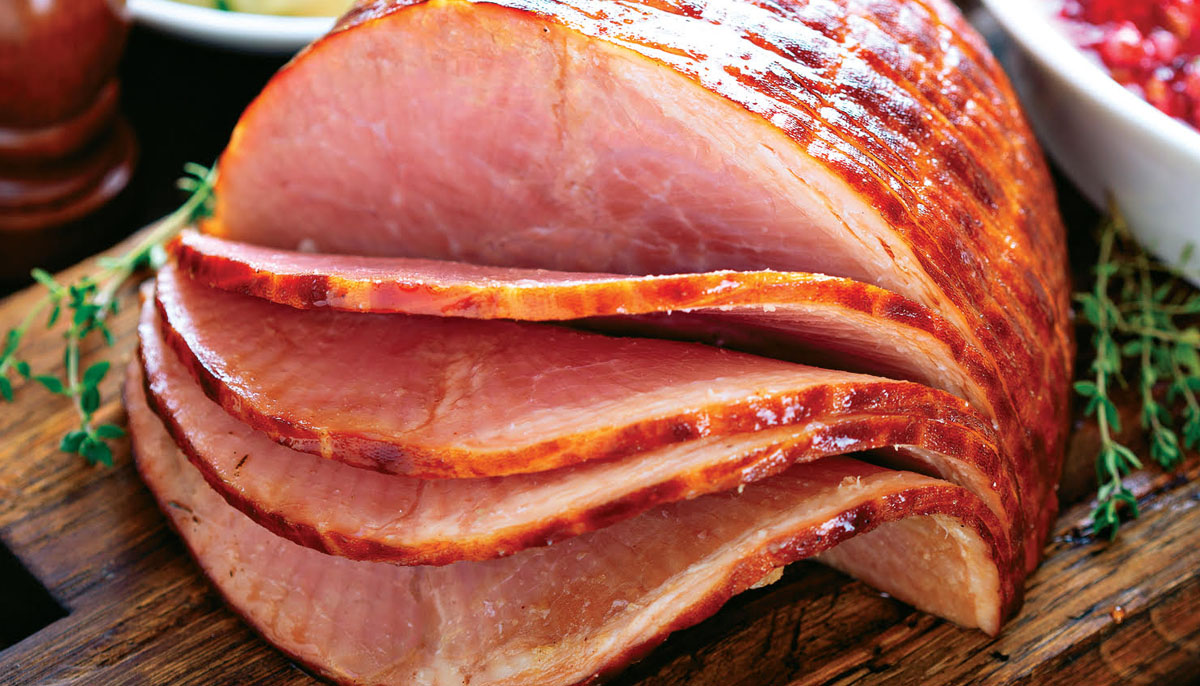 With over 30 years of experience, Apple Spice is your trusted premier box lunch and catering company in Richmond, Virginia. Whether you need five boxed lunches or 5,000 of them, we can accommodate the needs of your business, meeting or special event — while exceeding the expectations of each one of your employees, clients, teammates or guests.
Whether you want to order ahead of time or need boxed lunches delivered within the hour, we are flexible and willing to work on your schedule. With delivery services throughout Henrico County, Chesterfield County and Hanover, you can count on us for individual lunches anywhere and at any time.
Treat the Office to Individually Packaged Meals
Here at Apple Spice, individually packaged meals are our specialty. From client meetings to yearly scheduled conferences, we'll help you make sure everyone gets the box designated just for them. Inside each box, we package an all-in-one, satisfying meal.
We clearly label each box with the recipient's name to make the process of distributing lunch seamless and stress-free. Because each box is individually packaged and labeled on the outside, we'll help you safely distribute the food in the office or at your meeting without having to open and excessively handle each person's box.
Premium Hot and Cold Catering Menu in Richmond
With our extensive hot and cold catering menu, we have something for everyone. From early morning breakfasts and brunches to lunches and dinners, our catering menu is designed to deliver irresistible meals any time of the day.
Keep your team motivated with our corporate and business lunch menu filled with party salads, sandwich platters, seasonal vegetables, fruits and deserts.
We'll also handle the catering details for you. Along with your boxed lunches, our catering team will bring necessities ranging from plates to garbage bags.
Catering Menu
Experienced Catering Done Right
In addition to offering a large selection of premium, nourishing menu items, Apple Spice always strives to deliver excellence with each order. You deserve the peace of mind that comes with knowing that your order will be done right every time.
At our Richmond location, we are open during normal business hours, providing you with the flexibility of scheduling deliveries at any time during your workday. We are satisfaction specialists who deliver fast solutions on time.
Have a special request? We'll even do what it takes to accommodate it to ensure you have an exceptional experience with our boxed lunch and catering services.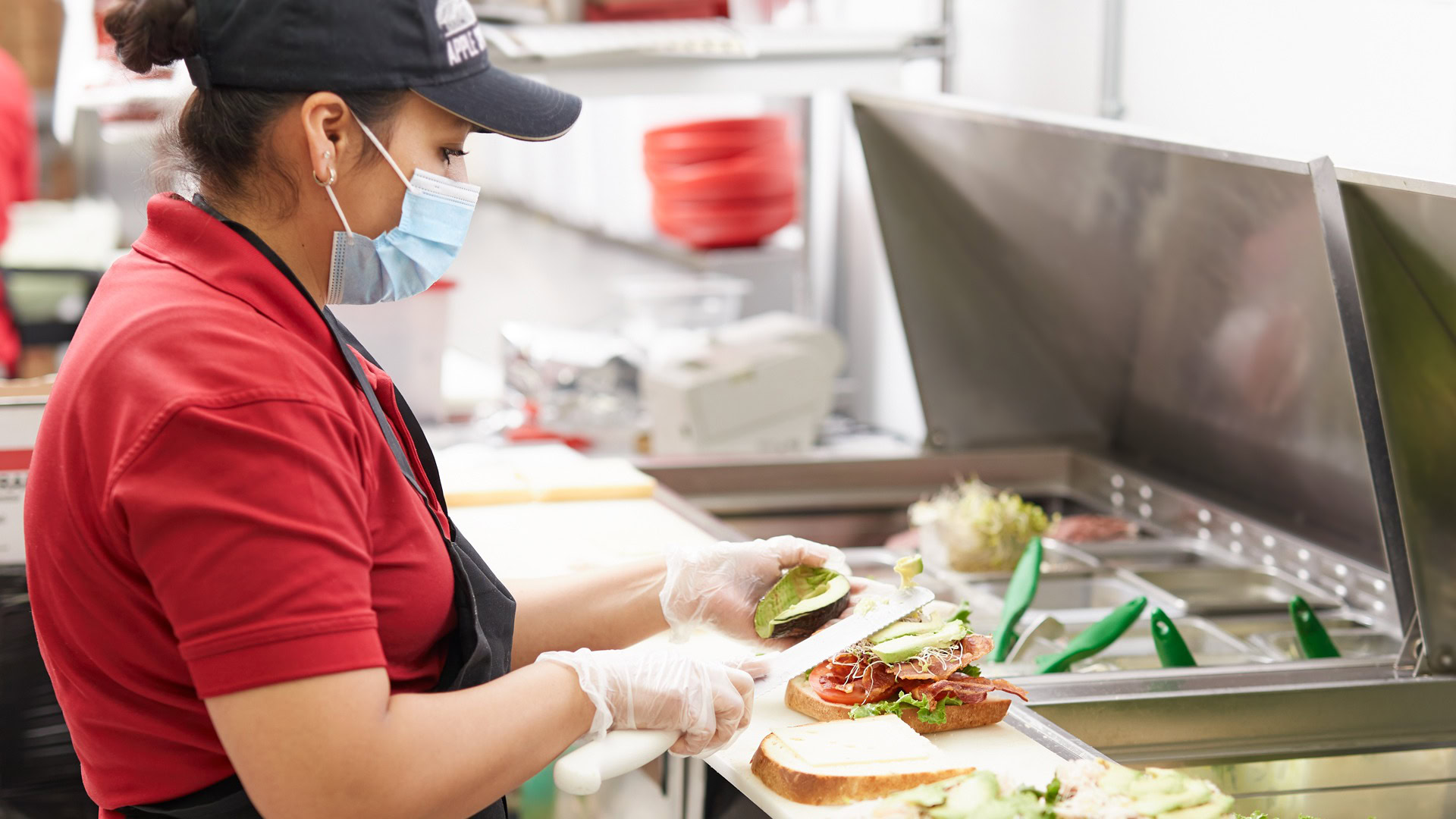 Make Your Next Business Event a Success
If you have an important business meeting or event coming up in the Richmond, Virginia, area, you can count on our team of professionals to make it a success. With our friendliness and dedication to delivering fresh, flavorful meals on time, we'll make your catering experience pleasant from start to finish.
Ready to place an order? Give us a call at 804-249-3888 or reach out to our catering specialist at [email protected] today so we can start putting your menu together.
Contact Us Today