PLANO-FRISCO - TEXAS
Corporate Event Catering and Lunch Delivery
HOW TO GROUP ORDER
Interested in joining our Apple Spice team?
Click here to submit your application
ONLINE APPLICATION
Refer-a-Friend and get a $20 Amazon Gift Card. (Call store for details)
Hours:
Inside Pick Up: Monday – Friday 8:00 am –2:00 pm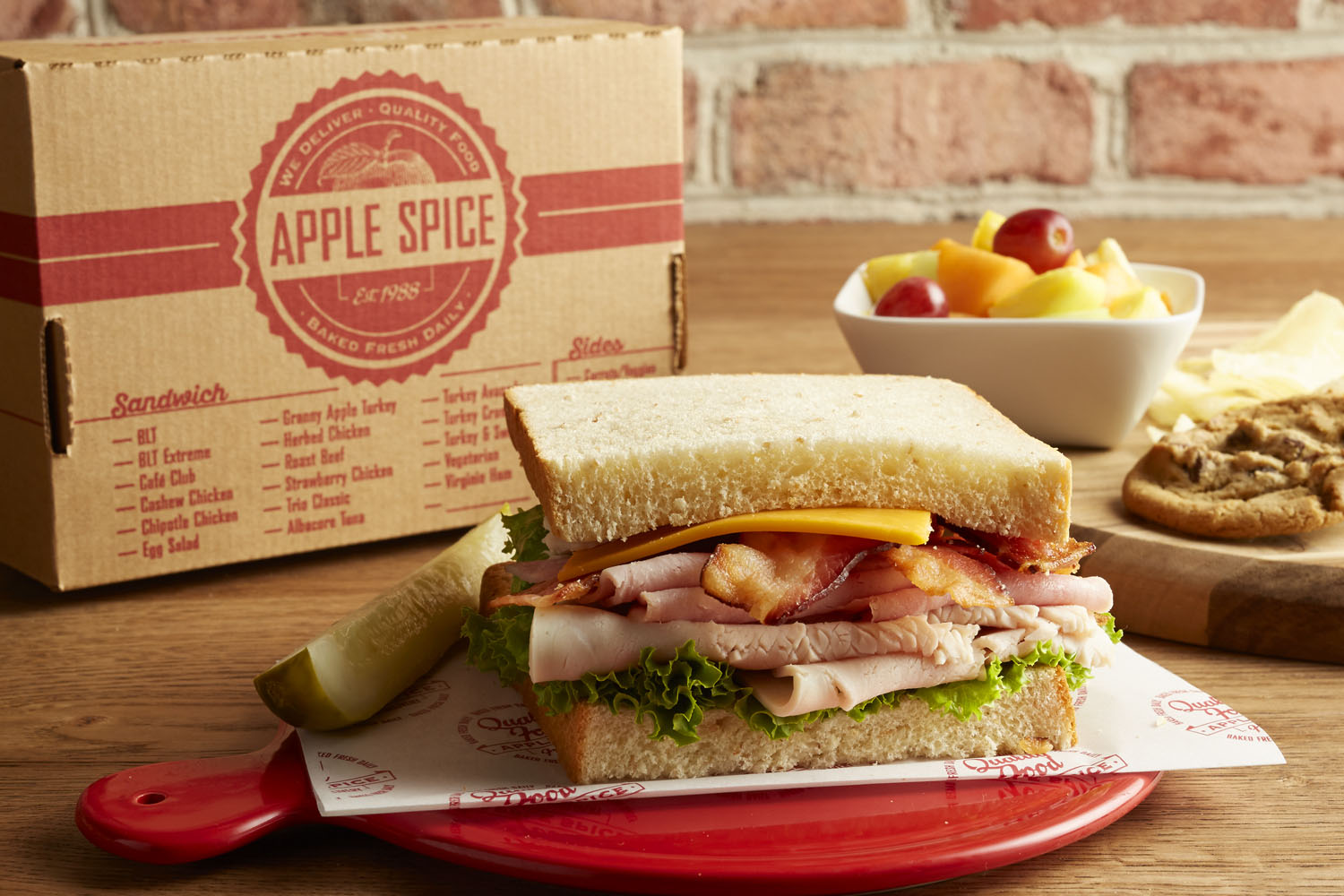 Breakfast, Lunch and Early Dinner Catering
Quality ingredients. Uncompromising service.
When you need boxed lunches in Plano-Frisco, trust Apple Spice Catering. For more than 30 years, our professional catering experts have perfected the art of bringing boxed meals and catered hot foods to businesses and events. You can count on us to help you feed five hungry department members engaged in an all-day brainstorming session or 2,000 ravenous convention guests eager to fuel up on healthy, satisfying foods.
Contact our catering specialists using the information above to order breakfast, lunch, or early dinner catering today. Advance orders for upcoming meetings and get-togethers are welcome.
Plano, Texas, Lunch Catering
What can make any business meeting more memorable? A mouthwatering catered meal, of course!
At Apple Spice Catering, we've spent more than 30 years perfecting the art of bringing exceptional boxed lunches and hot food catering to businesses like yours around the country. Today, we're thrilled to serve catered goodness for corporate and other groups in the Plano, Texas, area.
Whether you need lunch for 12, breakfast for a small group or a hot buffet for 100, trust Apple Spice. Everything we make is bursting with freshness and flavor, from our irresistible homemade bread to our healthy salads. Contact us today to cater your next event.
Breakfast Catering
In the corporate world, breakfast meetings can be a great way to start the day with new ideas. Surprise everyone at your next business breakfast with carefully prepared catered options.
Have our boxed breakfasts delivered to help people start the day off right. Each breakfast starts with the best ingredients, from just-out-of-the-oven muffins to creamy yogurt. It's a more nutritious way to launch a day filled with projects, meetings and other work responsibilities.
Learn More
Hot Food Catering
Are you hosting a corporate event that includes a sit-down meal in the near future? Apple Spice Catering has you covered with our hot food catering.
Some of our most requested catered dishes for more formal business luncheons and dinners include veggie trays, tender pot roast and party salads. We can plate your food for a restaurant-style ambiance or set up a buffet. It's a treat everyone will enjoy and remember.
Learn More
Holiday Meal Catering
Plenty of companies are returning to their tradition of hosting annual holiday meals. These meals may be intimate, staff-only events or may be larger parties that include vendors and clients.
Contact Apple Spice Catering before your holiday meal planning. We can bring dishes like our scrumptious Virginia baked ham, roasted turkey, mashed potatoes and steamed veggies to your location. Your feast will arrive on time so you can start the celebration sooner!
Corporate Catering in Plano, Texas, Designed for Businesses
Since we opened our first Apple Spice Catering location in 1988, we've focused on being the best possible caterer for corporate customers. Some of the biggest reasons event planners return to us again and again include:
We individualize all our boxed lunches, allowing each attendee to get a correct order every time.
Our foods are fresh, right down to the bread and cookies we bake every day.
We take punctuality seriously and make sure we're the most dependable catering company you've experienced.
Our menus are filled with favorite flavors to please every palate.
We can accommodate small and large parties so you never have to work with a different catering provider in Plano. We've delivered thousands of boxed lunches before and each one contained one of our signature sweet treats!
Do you have an event in your future that calls for catering? Contact Apple Spice Catering online today!
Box Lunch Delivery Menu
Our Plano – Frisco box lunch delivery service features freshly-baked bread, fine meats and cheeses, and crisp vegetables. Homemade soups, healthy salads with delicious dressings and fresh bakery treats round out the perfect meal.
Everyone says that breakfast is the most important meal of the day. Our belief is that every meal should be treated as a golden opportunity for enjoyment. That's why our lunches feature options perfect for people who deserve more than just "good enough" selections.
Our recipes have been carefully developed, and consist of only the freshest ingredients. Many choices — like our famous sandwiches made with freshly baked, preservative-free bread — can be fully individualized. Our goal is to help event planners by providing customization options that give peace of mind. When you're tasked with feeding a group, you can always depend on Apple Spice Catering to make a memorable, delicious splash.
Wondering if you can order today for an impromptu breakfast meeting tomorrow? Absolutely. Last-minute orders are a specialty of the house. Just get in touch and we'll do the heavy lifting — with a smile on our faces, and a cookie in every boxed lunch.
Box Lunch Delivery Menu
Corporate Catering Menu
Apple Spice brings corporate and business catering to Plano – Frisco, TX with delicious sandwich buffet platters, seasonal fruit and vegetable trays, fresh party salads, hot tender pot roast, our popular baked potato bar, and selections of dessert and pastry trays.
Though we're well-known for our boxed lunches available for the noontime meal, our team also offers a wide array of catered options ideally suited for businesses. Traditional catering can be a marvelous alternative to boxed lunches, especially when you're not sure how many guests to expect or you're unable to contact visitors to preorder personalized lunch boxes.
When you work with our catering specialists to set up corporate catering at your venue, you can count on unparalleled, timely service. We don't rush the process of making and arranging our catered meals, but we do make delivering your food to you by the agreed-upon time our top priority. Delicious quality food, delivered to your office or event on time with an unwavering commitment is how we've built a loyal following since the late 1980s.
Check out our corporate catering menu online today for your upcoming business event. You can place an order by calling our Plano-Frisco, Texas location, or submitting an online request.
Catering Menu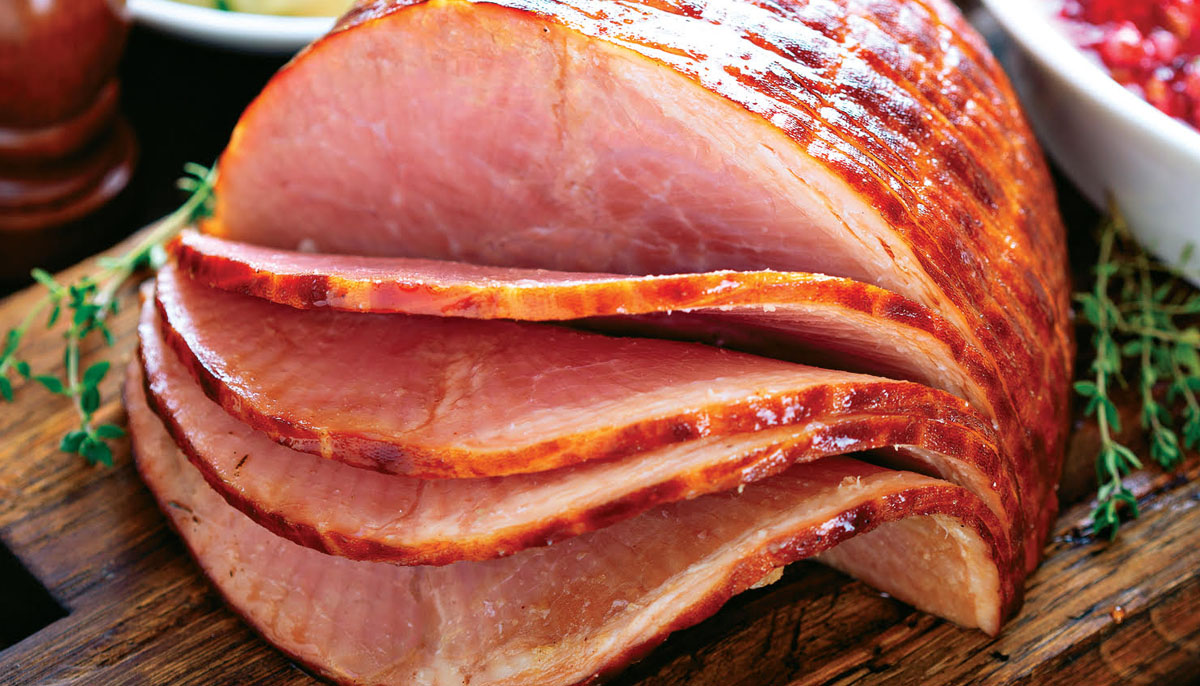 Holiday Menu
When the holidays are upon us, we will bring traditional catered meals to your Plano-Frisco office! Our menu is filled with all the classics that you and your team appreciate. Delicious roasted turkey, Virginia Baked Ham, tender pot roast, mashed potatoes and gravy, steamed vegetables, stuffing, and much more will help you serve up a dash of holiday cheer this year, provided by the catering experts.
Even if you've decided to forgo your usual holiday corporate get-together, you can still celebrate the end of the calendar year with teammates, clients and other special guests. Contact our catering specialists in Plano-Frisco, Texas, to arrange your holiday lunch catering.
Holiday Menu